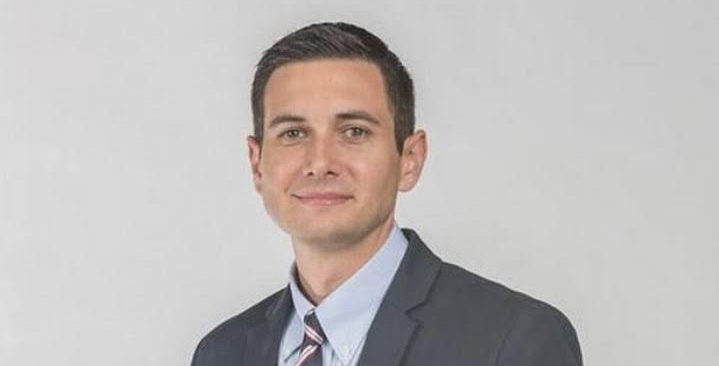 Termed-out Republican Rep. Michael Bileca announced Tuesday he is backing Vance Aloupis to replace him in House District 115 next year.
"I am proud to endorse Vance for the Florida House of Representatives," Bileca said. "His commitment to ensuring our children receive a world-class education that prepares them to be citizens of character and virtue and is a testament to his convictions and work ethic.
"Vance is a man of integrity who will represent District 115 in Tallahassee with distinction and serve as a tremendous asset to the Miami-Dade Delegation."
Aloupis is the CEO of the Children's Movement of Florida, a group founded by former Miami Herald publisher David Lawrence Jr., that champions children's issues such as improving voluntary pre-K and securing health insurance for all children.
The University of Miami alumnus is in a four-way Republican primary for the seat with Carlos Gobel, Rhonda Rebman-Lopez and Carmen Sotomayor, who unsuccessfully ran for HD 117 back in 2014.
Through the end of July, Aloupis had raised nearly $170,000 for his campaign and had more than $150,000 on hand – which eclipses the combined total of his three primary opponents as well as Democratic candidates Jeffrey Solomon and James Schulman.
In addition to his work with the Children's Movement of Florida, Aloupis was appointed by Gov. Rick Scott to serve as a commissioner on the board of Volunteer Florida and was a co-founder of the James Madison Institute's Leaders Fellowship, which aims to foster conservative leadership in Florida.
HD 115 covers an inland strip of Miami-Dade County, including parts of Pinecrest, South Miami and Palmetto Bay.
The majority Hispanic district has a Republican lean, and Bileca has had no trouble holding on to the seat against Democratic challengers, winning his most recent re-election campaign with about 54 percent of the vote.