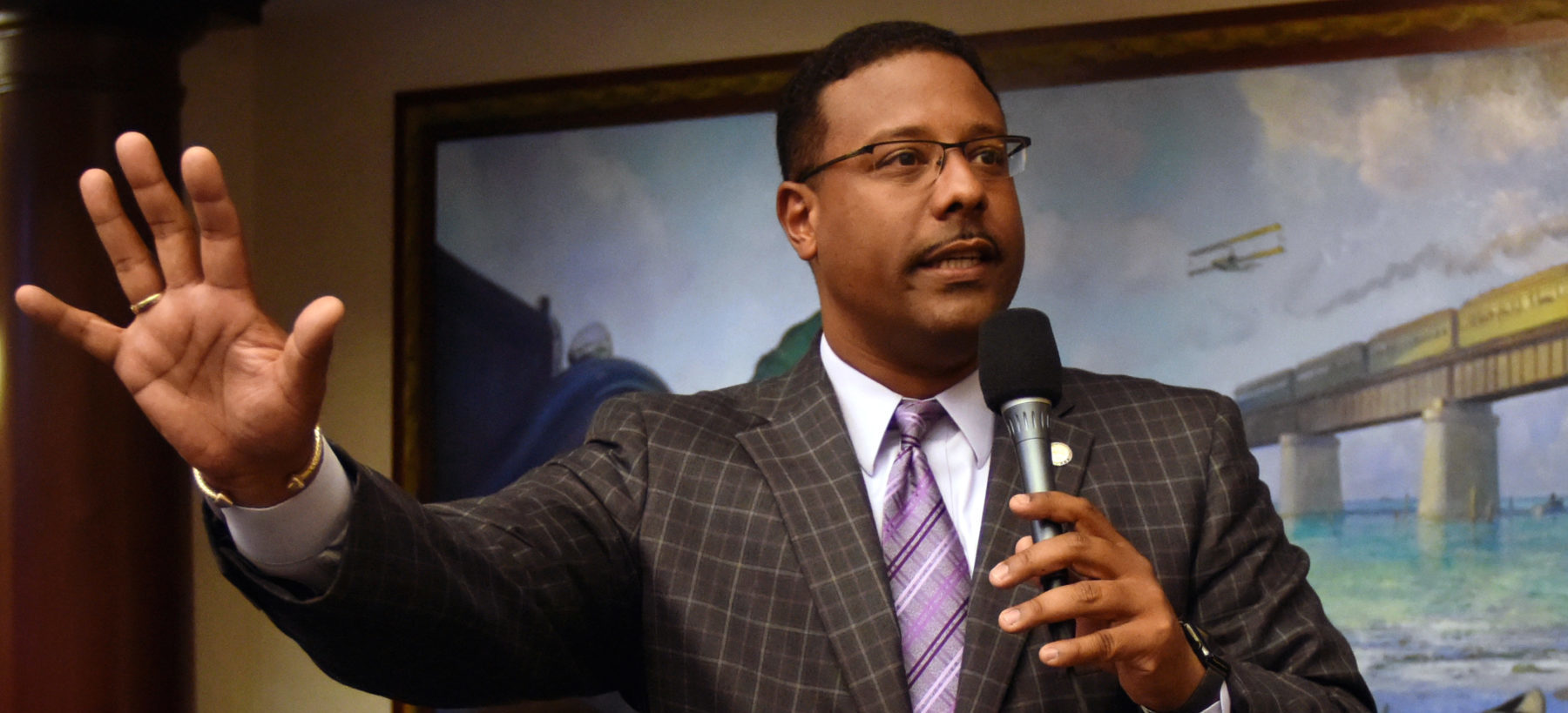 Tampa state Representative Sean Shaw knows a thing or two about insurance in Florida, having served as the state's Insurance Consumer Advocate for nearly two years between 2008 and 2010.
With Hurricane Irma barreling toward the Sunshine State in less than 48 hours, FloridaPolitics.com talked to him about what homeowners need to do in advance of the storm, and what they need to do after Irma leaves, with potentially a lot of damage left in its wake.
"You certainly need to know who your insurance company is, what the important numbers are, how to make a claim, and you need to know that now," Sean said Friday morning speaking from his home in Tampa's Seminole Heights. "The number one thing to do is keep you and your family safe, but after that, you need to make sure you take pictures inside and outside of your home before and after and that you have the ability to make a call after the storm hits."
Many insurance companies now offer apps that provide extensive information for what property owners can do before and after the storm. The most important thing people can do now, Shaw says, is photograph your possessions, your house (inside and out) and, if possible, on the roof.
"You want to know exactly what conditions your house was in, prior to the storm. If any damage were to occur that would help your insurance claims process immensely," he says.
The Florida insurance market is vastly different from when Hurricane Andrew struck Southeast Florida back in 1992. Companies like State Farm and Allstate dominated the market, but that all changed after the seven major hurricanes that rocked Florida in 2004 and 2005.
According to the Office of Insurance Regulation as of March 31, almost all of the top 25 companies writing homeowner policies were Florida-based, with Citizen's Insurance dominating.
Shaw says the property insurance market has become so fragile in Florida that some insurance companies have gone out of business without having to pay out claims from any hurricanes.
"Imagine a Cat 5 or Cat 4 storm going dead into Miami — what's that going to do for the property insurance market?" he asks, saying that in many ways it had just begun to straighten itself out over the last decade. Shaw says that Florida needs the Allstate's and the State Farm's to compete in Florida, because they have the financial resources to pay out claims from a major storm, unlike what he says are "some of these thinly capitalize companies that simply don't."
Citizen's has 218,000 policies in Broward, Palm Beach and Miami-Dade counties, according to a March financial report, areas that could get hit hard by Irma. That's 15 percent of total policies in those counties, down from 41 percent just six years ago.
Citizens CEO Barry Gilway told his board that despite the insurer being dramatically less exposed, it could still wind up having 100,000 claims after the storm passes.
Robert Hartwig, an economist and insurance expert at the University of South Carolina, told CBS News that if all homes insured by Citizens were destroyed — which isn't likely — the insurer would have to pay out $50 billion to allow owners to rebuild.
Shaw cautions homeowners after the storm that when it comes down to getting work done on your house: "You need to be absolutely sure that these people are licensed, that these people give you a written estimate, that if you suspect some type of gouging going on, you call the Florida Attorney General's office."