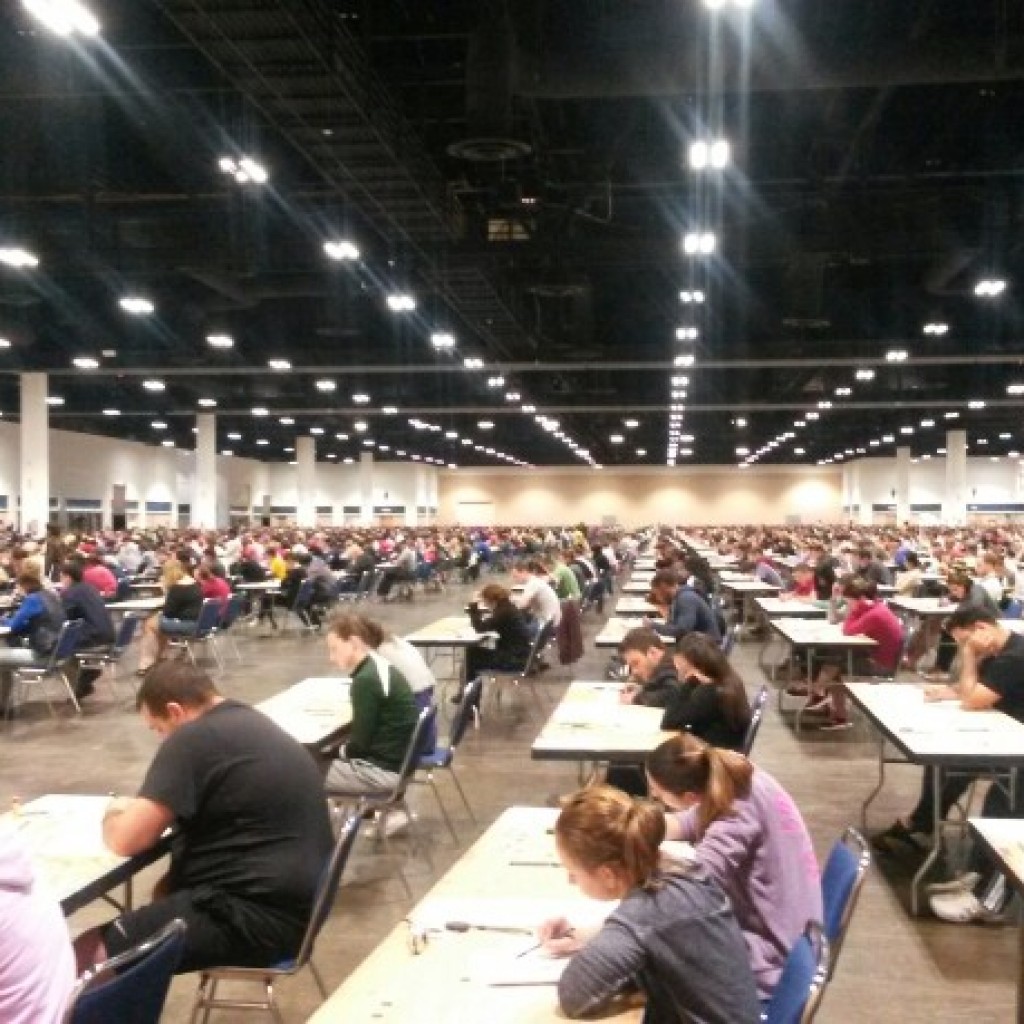 The pass rate for the summer Bar Exam has jumped a little more than 3 percent from last year, to 71.3 percent for this July from 68.2 percent last July, according to results out on Monday.
The Florida Board of Bar Examiners released the figures for the July 25-26 examination. The results are for first-time test takers only, of which there were 2,266; overall, 3,246 sat for the exam.
The latest first-timers pass rate is the first increase on the summer exam since 2012, when the pass rate ticked up a tenth of a percent to 80.2 percent from 80.1 percent in 2011.
But that means the latest passage rate is still down nearly nine percent from its 2012 high.
Like many state bar exams, Florida's is given twice a year, in late February and late July. More law students traditionally take the exam in the summer, immediately after graduation and bar review. A smaller number, including those who fail the summer exam, take the bar in the winter.
The number of first-time Florida Bar takers who passed the winter exam this year plummeted to its lowest level in eight years: Of 751 first-time takers, 433 passed, or 57.7 percent.
Passage rates have been trending down nationwide in recent years. Law schools have lowered their admission standards to fill seats as the number of overall applicants has declined.
Here are the July 2017 passage rates broken down by individual Florida law schools:
Florida International University College of Law — 87.8 percent
University of Miami School of Law — 84.2 percent
Florida State University College of Law — 83.9 percent
University of Florida College of Law — 77 percent
Stetson University College of Law — 76.8 percent
Nova Southeastern University College of Law — 70.2 percent
St. Thomas University College of Law — 63.6 percent
Barry University School of Law — 58.9 percent
Ave Maria School of Law — 51.3 percent
Florida A&M University College of Law — 51.3 percent
Florida Coastal School of Law — 47.7 percent
Of test takers who went to law school outside Florida, 64.2 percent passed and lawyers from other states who also want to be licensed in Florida passed by 77.4 percent.
Statistics for previous exams are here.