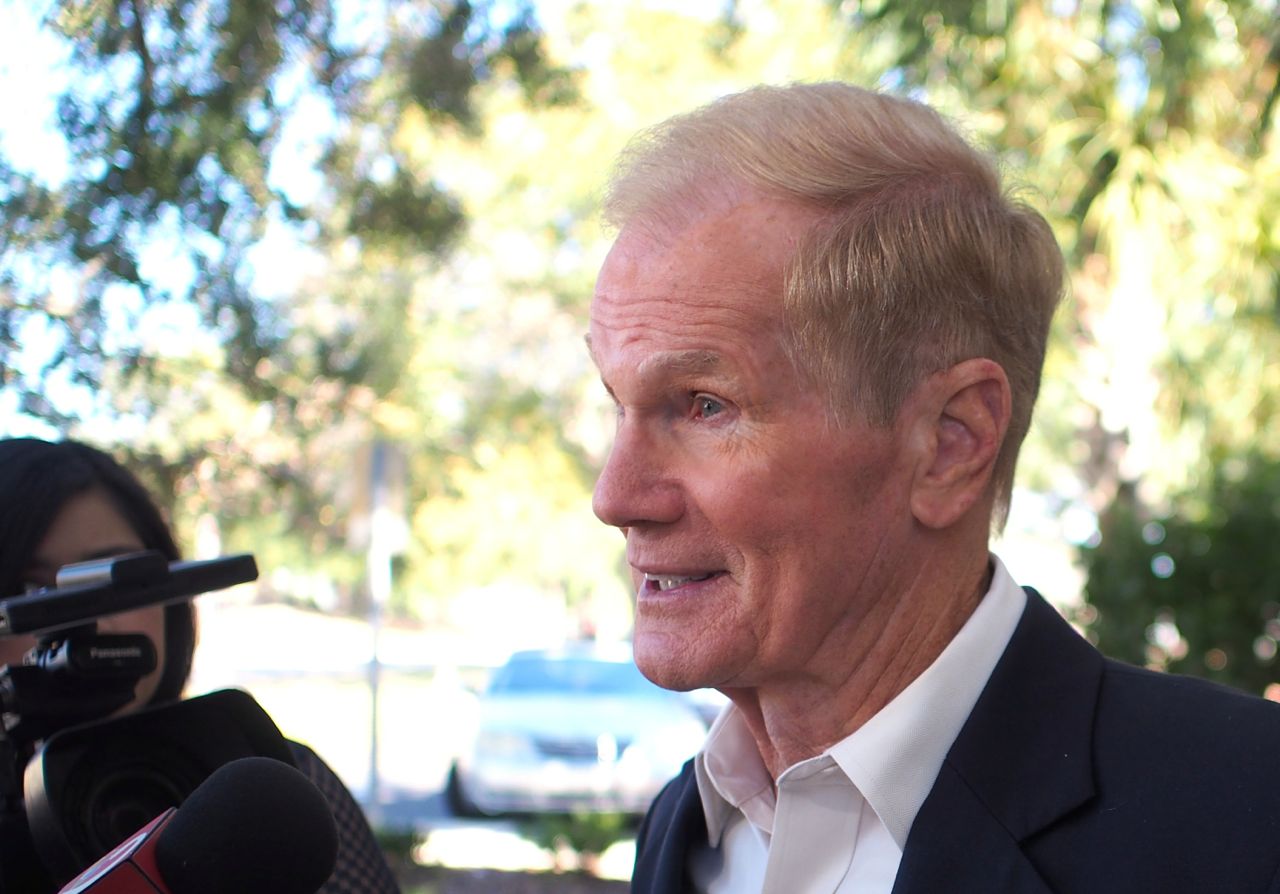 U.S. Sen. Bill Nelson outlined to the U.S. Senate Monday his and U.S. Marco Rubio's post-Hurricane Irma tours of Florida describing destruction, tragedy and challenges from the Keys to Jacksonville, and called attention to climate change as a factor.
Nelson, a Democrat, on Monday also sent letters to the chief executives of 10 major U.S.-based airlines urging them to cap their airfares for people fleeing the path of Hurricane Maria, which is bearing down on the U.S. Virgin Islands and Puerto Rico, among other Caribbean islands.
Nelson's speech on Hurricane Irma, given from the well of the U.S. Senate, was full of praise for federal agencies  such as FEMA, the Coast Guard, the Army Corps of Engineers, and the military for responding quickly and strongly, as "Floridians helping Floridians. Americans helping Americans."
And Nelson also used the speech to push for the value of those agencies, and for legislation and language in legislation he intends to push, some of it jointly with Rubio.
At least for Nelson, that includes his push for language in a bill the Senate actually was taking up during his speech, climate-change readiness for the military, included in the Defense Programs Authorization bill (House Resolution 2810.)
Nelson cited the hurricanes, including Hurricane Harvey that struck Texas, hailstorms in Texas damaging military aircraft, coastal erosion in Florida and Alaska, threatening early-warning radar in Alaska, wildfires in the west, flooding of a logistics rail in Louisiana, and military warehouses in Virginia.
"And so, as we turn to this defense bill, this is an issue for national security. As Secretary of Defense James Mattis has said, and I quote, "Climate change is impacting stability in areas of the world where our troops are operating today," Nelson said.
"And so that's why in this version of the defense bill that we will pass today, there's a provision in there that this senator had something to do with which calls for the defense department to conduct a comprehensive assessment of threats to the training and readiness of our armed forces and the military infrastructure caused by climate-related events."
Nelson wrote that provision.