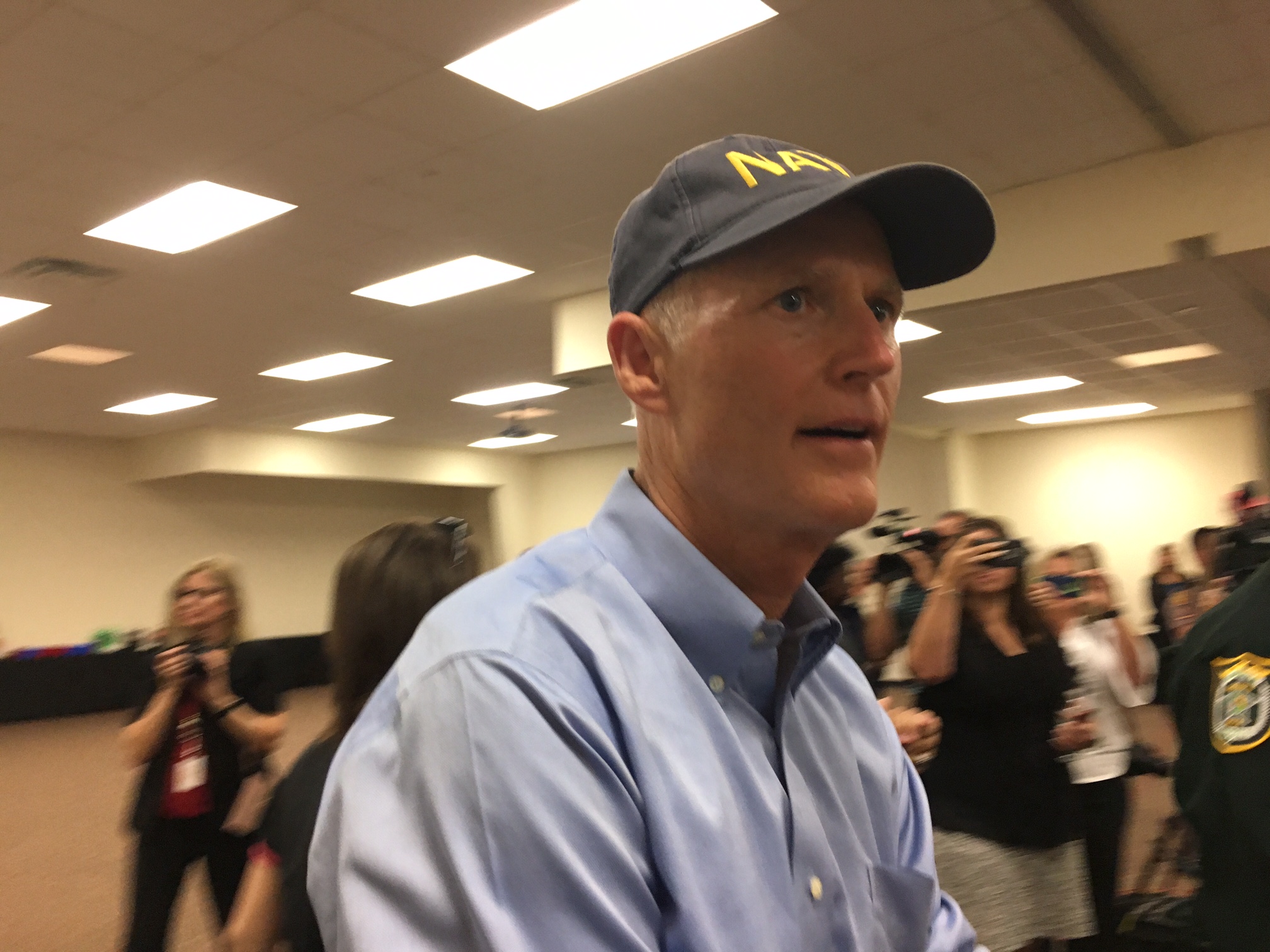 Gov. Rick Scott stopped in Sanford Thursday to thank first responders for their sacrifices and service during Hurricane Irma.
The blue-jeaned governor wore his Navy baseball cap and made the visit personal with handshakes and selfies, while sharing stories of how his 4- and 5-year-old grandsons want to be a firefighter and a police officer or a paratrooper.
"You really make a difference every day by keeping people alive and safe," Scott told some of the 1,400 first responders who represented eight police departments and six fire departments in Seminole County. "You make the state better by giving people the opportunity to live their dreams."
As a token of appreciation, he told the first responders they could fish in Florida's fresh and salt waters for free through June 30th and each would receive a pass to get into any of the 167 state parks.
The governor praised all those who participated in rescues, storm cleanup, and shelter operations. He said he was astounded by the 37,000 volunteers who signed up in two days to help the Red Cross, after he issued a plea for 17,000 volunteers.
The governor said he wants to concentrate on cleaning debris throughout the state before another storm hits. Also, he pointed to the urgency of his emergency order to require nursing homes be equipped with generators and fuel to power air conditioners when the electricity fails.
Under the emergency rules, nursing homes and assisted-living facilities would have 45 days to submit plans that would include acquiring generators to ensure temperatures could be maintained at 80 degrees or cooler for 96 hours after losing electricity. Nursing homes and assisted-living facilities would have to carry out the plans within 60 days.
The order follows the deaths of eight seniors at The Rehabilitation Center at Hollywood Hills, following the power outage caused by the storm.
"We don't want another disaster," he said.
Seminole County Sheriff Dennis Lemma praised the men and women who left their families to make sure other families were safe.
"When the bell rang, you showed up before, during, and after the storm," said Lemma, who slept on the floor of his office for five days with his wife and 8- and 13-year old children. "I've never felt any better than in times like this when we perform at our best."