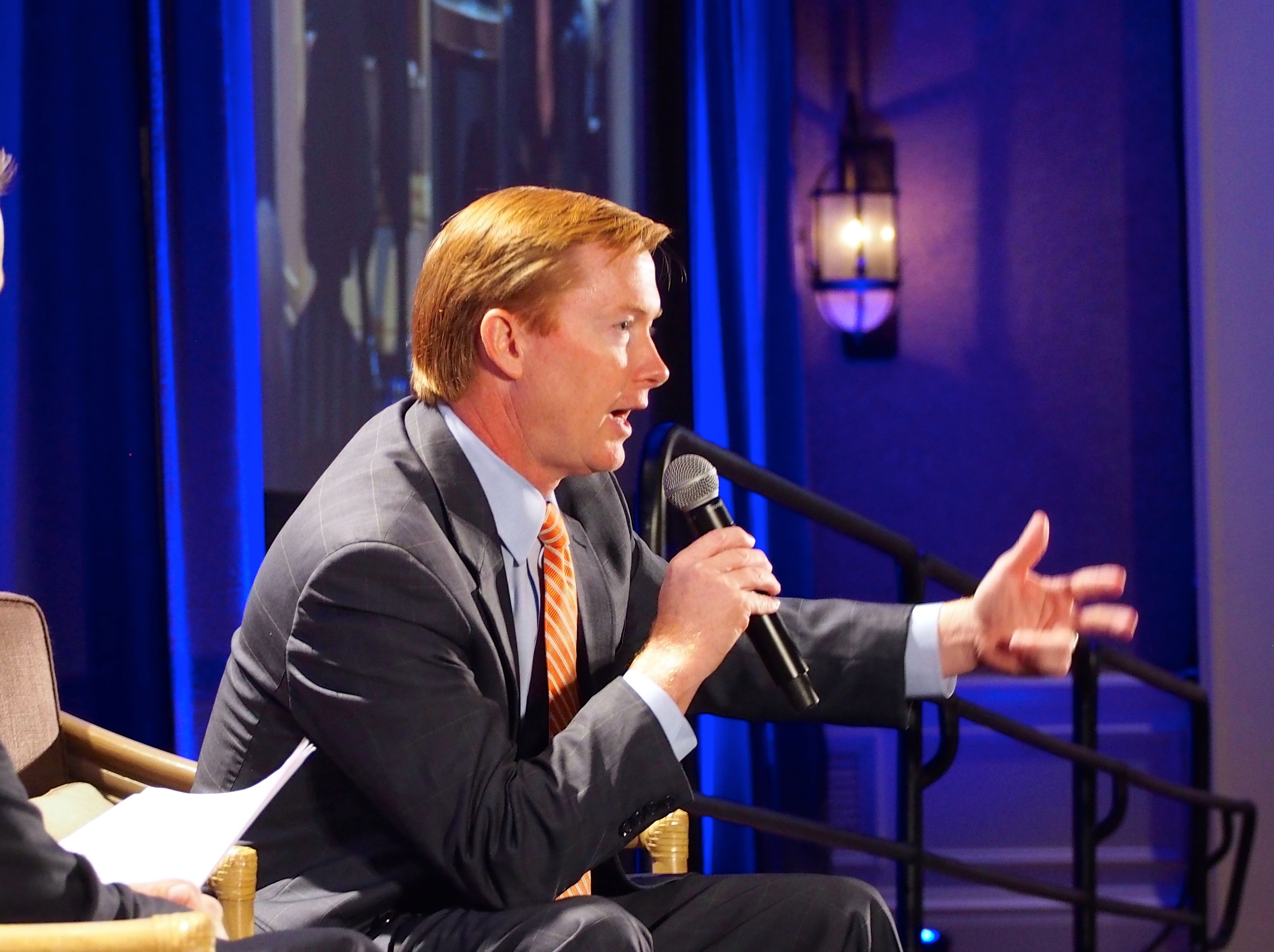 A lot of Florida's economic weaknesses and longterm economic security can be treated with a bigger, more focused attention on vocational and technical education, Adam Putnam told a gathering of business leaders at the Florida Chamber of Commerce's conference in Orlando Wednesday.
Given just enough time, he surmised, to talk about just one issue in any depth, the Republican gubernatorial race frontrunner chose his ongoing crusade to push for a rethinking of Florida's education policy, one in which students are advised and steered early on, in middle school and certainly by high school, to consider preparing for the trades rather than for college.
It would be better for many students, and better for many businesses, he argued, considering how many high-skill jobs go unfilled in Florida because of the skills gap, a gap discussed earlier at the Florida Chamber of Commerce's 2017 Future of Florida Forum, held Wednesday and Thursday at the J.W. Marriott Orlando Grande Lakes resort.
"If we're serious about rebuilding the middle class in Florida, if we're serious about diversifying our economy, in aviation, logistics, ship building, heavy equipment operation, construction, high-tech manufacturing, agriculture, we have to produce a workforce that understands what they can earn –  starting in middle school and high school, before we pressure them into student-loan debt for a degree they don't want and can't use," Putnam said.
Putnam, Florida's agriculture commissioner, was shown earlier Wednesday in a Florida Chamber of Commerce poll to have commanding leads over other Republican candidates and potential candidates for governor, and clear leads over all Democratic contenders in this early stage of the 2018 election.
After his 13 minutes of remarks at the forum, Putnam said his proposals to re-emphasize trades education from middle school through community college, including "supporting community colleges like we really mean it," are key to resolving many of Florida's economic weaknesses. He said that is why he chose that theme for his chamber address.
"It's the key to rebuilding the middle class. It's the key to rural economic development as well as inner-city economic development. It's the key to lifting average incomes in Florida and keeping our younger people in Florida, instead of moving away to other places," Putnam said in post-speech comments to FloridaPolitics.com.