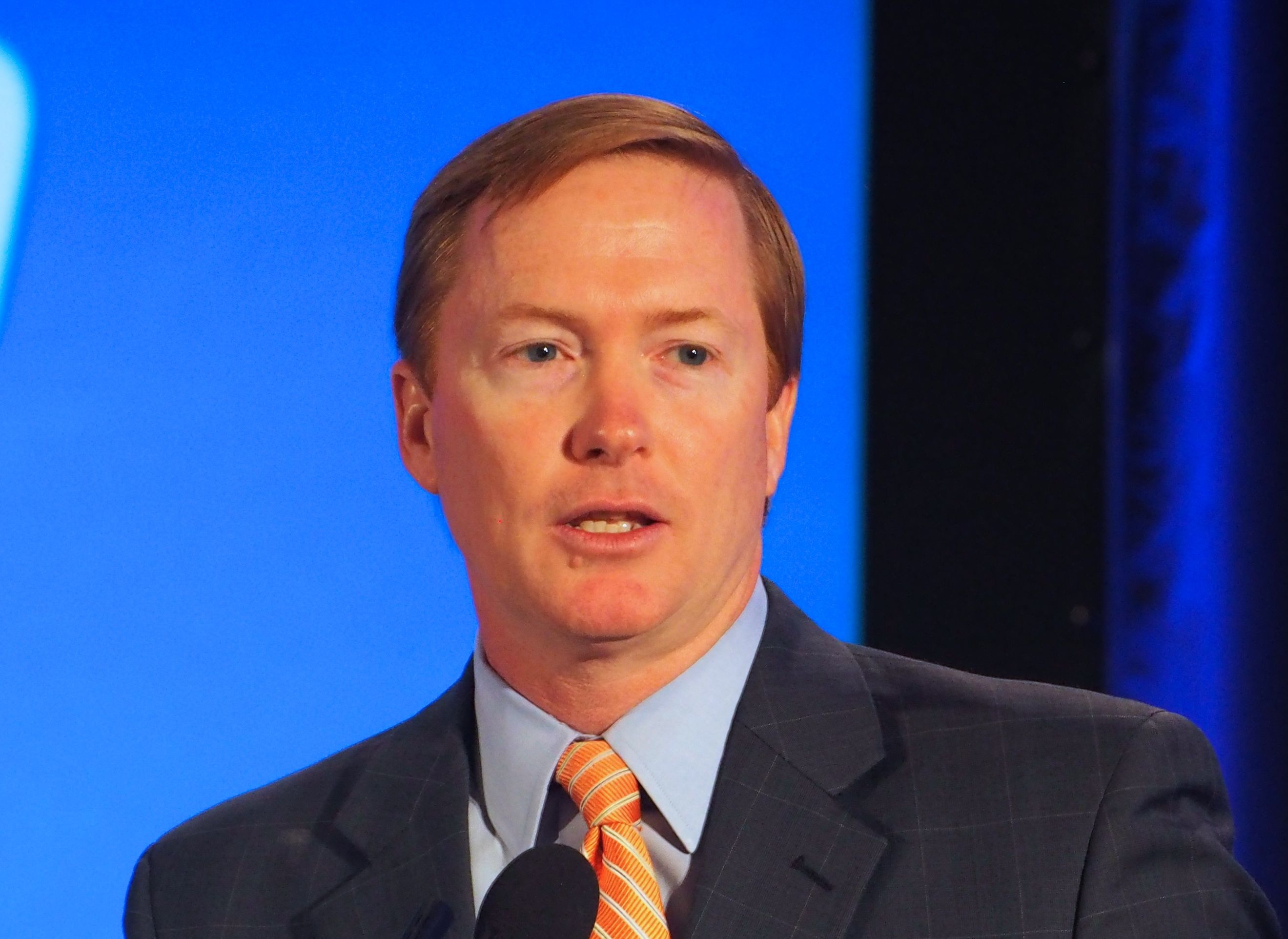 Florida Agriculture Commissioner and leading Republican gubernatorial candidate Adam Putnam told the Florida Chamber of Commerce Wednesday that Florida needs to do more to help Puerto Rico and the U.S. Virgin Islands, including preparation for a mass migration of Hurricane Maria aftermath evacuees.
Putnam, speaking before the Florida Chamber of Commerce's 2017 Future of Florida Forum in Orlando, and in remarks afterwards, cautioned that Florida, its schools, its businesses and its services must prepare for thousands of displaced Puerto Ricans and Virgin Islanders, especially in the heart of the state's Puerto Rican community, stretching from his home, Polk County, through Osceola, Orange and Seminole counties and into the Space Coast.
But first he called for more to help with what he deemed an unfolding humanitarian crisis. He said all of America watched with pride and admiration as Floridians came to each others' aid "in common decency" and "extraordinary spirit" following Hurricane Irma, "and it will extend to our neighbors and fellow Americans in Puerto Rico and the U.S. Virgin Islands who got it much worse than we did."
"We will open our homes. We will open our businesses. We will open our schools and our hospitals to embrace our neighbors who have lost everything," Putnam told the chamber's opening luncheon.
"We have to do everything we can to assist them, and to make sure they find a home here in the Sunshine State," Putnam added. "Because they have just… these storms, we've seen it with other natural disasters: the people with the least lose the most."

Afterwards, speaking with FloridaPolitics.com, Putnam said Florida needs to recognize at all levels of government and business that a major influx of migrant evacuees from the islands is likely coming. He said he's talked to Florida Education Commissioner Pam Stewart about making sure the schools are prepared for a large wave of late enrollees.
That includes asking the schools to delay their counts of students until much of the influx can be absorbed, waiving caps on English language learners funding, and allowing temporary flexibility on class sizes and the use of portable classrooms. He said there's no way to know what those numbers will be, "but we know enough to know they're coming."
Putnam said he expects that to be especially an issue through Central Florida where there already are hundreds of thousands of Puerto Ricans and Virgin Islanders.
"It's logical that those leaving the islands now will move in first with a family," Putnam said. "Anyone who wants to seek some type of new normalcy for their children, to get them into schools as quickly as possible, to get them readjusted, to take in vulnerable populations. I fully expect we'll see the impacts of those in Florida and we should welcome them with open arms."