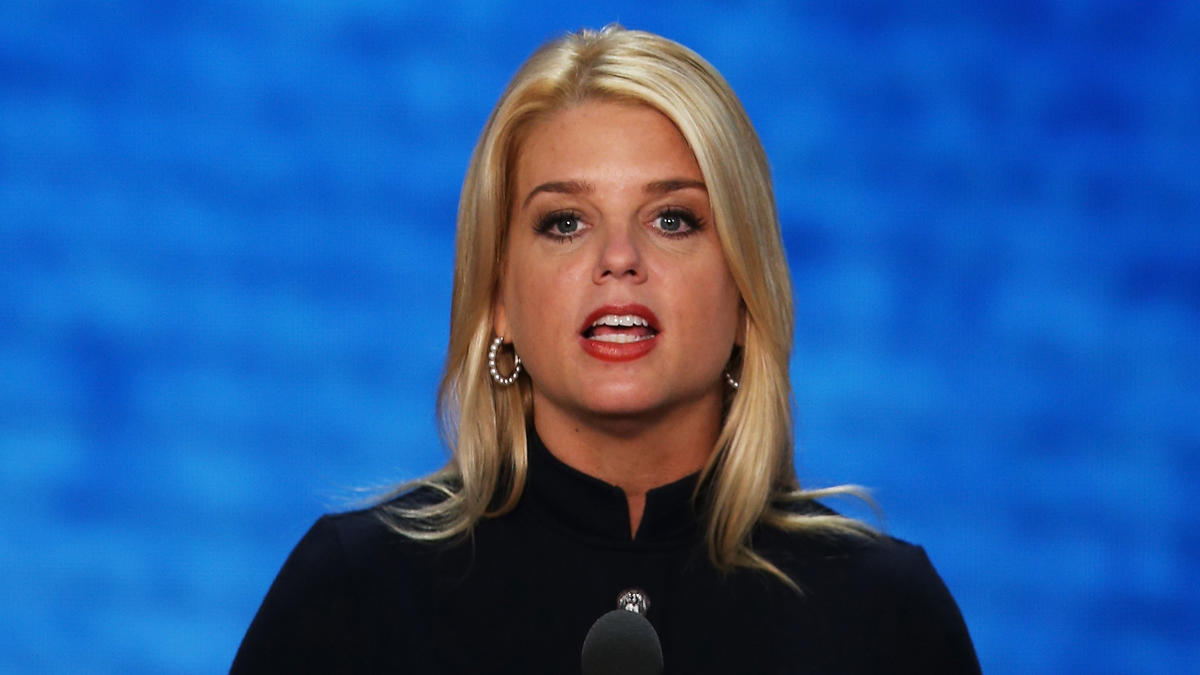 State Attorney General Pam Bondi stressed the importance of global collaboration to end sexual slavery during opening remarks at Florida's Human Trafficking Summit Monday in Orlando.
"If we don't tackle this worldwide, we'll never solve the problem," Bondi said. "This is a transnational crime and a worldwide problem."
Bondi spoke to an audience of more than 500 attendees that included law enforcement, service providers, human trafficking survivors, health care professionals, educators, legislators and community leaders during the Summit at the Rosen Centre Hotel.
The summit began with Bondi asking for a moment of silence for the victims of the shooting massacre in Las Vegas.
"We've already reached out, my office, our victims' advocates … to Nevada already, to offer our services, our advocates," she said. "I know many of you have large organizations, if you want to reach out with your assistance, I know that would be greatly appreciated in Nevada right now, because we sadly know how to deal with rapid response after Pulse nightclub."
Bondi urged corporations, businesses, hospitals and schools to train their employees and students about how to recognize human trafficking. She pointed to an Uber driver that noticed in his rearview mirror that an older man and young girl did not look right. His call to law enforcement ended a human trafficking ring, she said. Now, Uber is training its 40,000 drivers on the signs of sexual coercion and abuse.
Hollywood has glamorized prostitution and kidnapping in movies like "Taken," Bondi said.
"Unfortunately, the father doesn't come in and save the child at the end of the day," she said. "Your child can be sitting at the dinner table every night and be a victim of human trafficking."
The state attorney said community leaders are committed to making Florida a zero-tolerance state for human trafficking. She said the practice is directly related to opioid addiction and that's how traffickers get children and teens hooked into slavery. Florida is working with officials in Mexico and Africa to help come up with solutions to both drug and human trafficking, she added.
Opportunities for collaboration during breakout sessions at the daylong summit will allow Florida to continue working to protect victims, prevent trafficking and prosecute traffickers.
Academy award-winning actress Anne Archer also spoke Monday. The "Fatal Attraction" star founded Artists for Human Rights in 2006 to encourage filmmakers to create content on human rights abuses.
There's an estimated 21 to 46 million slaves worldwide and the slave trade generates $19 billion — more than Nike, Google and Starbucks earnings combined," Archer said. "Gangs and organized crime run human trafficking rings because selling people is easier and safer than running guns and drugs and the penalties are less severe. It's a low-risk, high-reward market. If we stop the buyers, the whole predatory industry collapses."
Archer said the typical portrayal of sex by Hollywood has implied the sex industry is empowering for young women.
"The reality is far darker than the images you see on screen," Archer said. "Teenagers and children are being bought and sold online like a used bike or iPhone."
Along with the attorney general's office, the Summit is also sponsored by the Statewide Council on Human Trafficking, the Florida Department of Juvenile Justice, the Florida Department of Children and Families and the University of Central Florida.
Bondi presented the following awards at the summit:
–Misty Laperriere, Survivor Advocate of the Year—Laperriere is the Director of Outreach and Law Enforcement Liaison for Selah Freedom and a survivor of human trafficking. In 2016, Laperriere assisted the Sarasota Police Department in rescuing two women from a local hotel. In addition to her work with victims, Laperriere provides training to several law enforcement agencies in Florida including the Sarasota and Bradenton Police Departments and travels throughout the state helping victims of human trafficking. Additionally, Laperriere implemented Florida's first prostitution diversion court program called Turn Your Life Around.
-Heidi Schaeffer, Community Advocate of the Year—As executive board member and coalition communications specialist for the Broward Human Trafficking Coalition, Schaeffer has spoken to several news organizations about human trafficking and how citizens can help. She trained teachers and students at Palm Beach County schools on human trafficking indicators. She also worked closely with deans, professors, and students to help incorporate human trafficking instruction into medical school curriculum and developed a clinical training video and multiple live presentations for Baptist and South Miami Hospitals.
-Lisa Haba, Prosecutor of the Year—Haba is an assistant state attorney in 18th Judicial Circuit Court. Haba works in the office's sex crimes and child abuse division, prosecuting cases involving human trafficking and crimes against children. Last year, Haba successfully prosecuted the first human trafficking case in Seminole County. Haba also sits on the board of directors of The Lifeboat Project, a human trafficking nonprofit. Haba is a member of the Seminole County Human Trafficking Task Force and teaches the community, law enforcement officers and deputies about human trafficking.
–Corporal Alan Wilkett, Law Enforcement Official of the Year—Corporal Wilkett led the Pasco County Human Trafficking Task Force on several sweeps and trained more than 2,000 community members through the Pasco County Commission on Human Trafficking. Corporal Wilkett actively works with local government offices, local healthcare provider Baycare, the local community and non-profit organizations like Bridging Freedom, where he serves as a board member. 
Additionally, the Florida Department of Juvenile Justice awarded Christopher Massey Human Trafficking Advocate of The Year. Massey chairs the Education and Awareness sub-committee for the Freedom 7 Human Trafficking Task Force. Since January 2016, as Chair, Massey trained and educated almost 5,000 individuals about human trafficking.