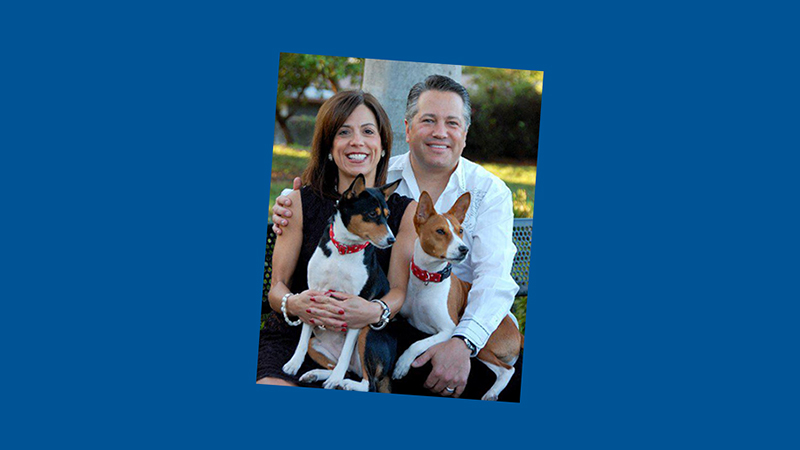 The second GOP candidate has filed to take over for exiting HD 93 Republican Rep. George Moraitis, who can't run for re-election next year due to term limits.
Second term Broward County Commissioner Chip LaMarca put in his paperwork Tuesday, joining Pompano Beach Republican David Hasenauer in the primary race.
Before LaMarca became the lone Republican on the Broward County Commission, he served as chair for the Broward County Republican Party and as a commissioner in Lighthouse Point.
Hasenauer has not reported any contributions for his campaign, so LaMarca is on even footing in the contest despite his opponent having a 10-week head start.
There are also three Democrats running for the seat, which covers the coastal part of Broward east of Interstate 95.
HD 93 is a Republican oasis within the traditionally Democratic county, and the winner of the GOP Primary next year has the best shot at replacing Moraitis, who is currently the only Republican state legislator in Broward.
Emma Collum leads the Dems in fundraising with about $27,500 on hand through August, followed by Stephanie Myers with about $7,000 on hand despite dumping $15,000 of her money into the race. Jonathan May, who filed in February, has a little over $100 in his campaign account.
While voter registration numbers show only about 1,500 more Republicans than Democrats in the district, the margins on Election Day have shown GOP candidates have a much stronger advantage.
In Moraitis' 2012 election, the first after redistricting, he beat Democrat Gerri Ann Capotosto by 10 points. He followed that up with 57 percent of the vote in 2014 and 54 percent of the vote against Doug Oberman last year.