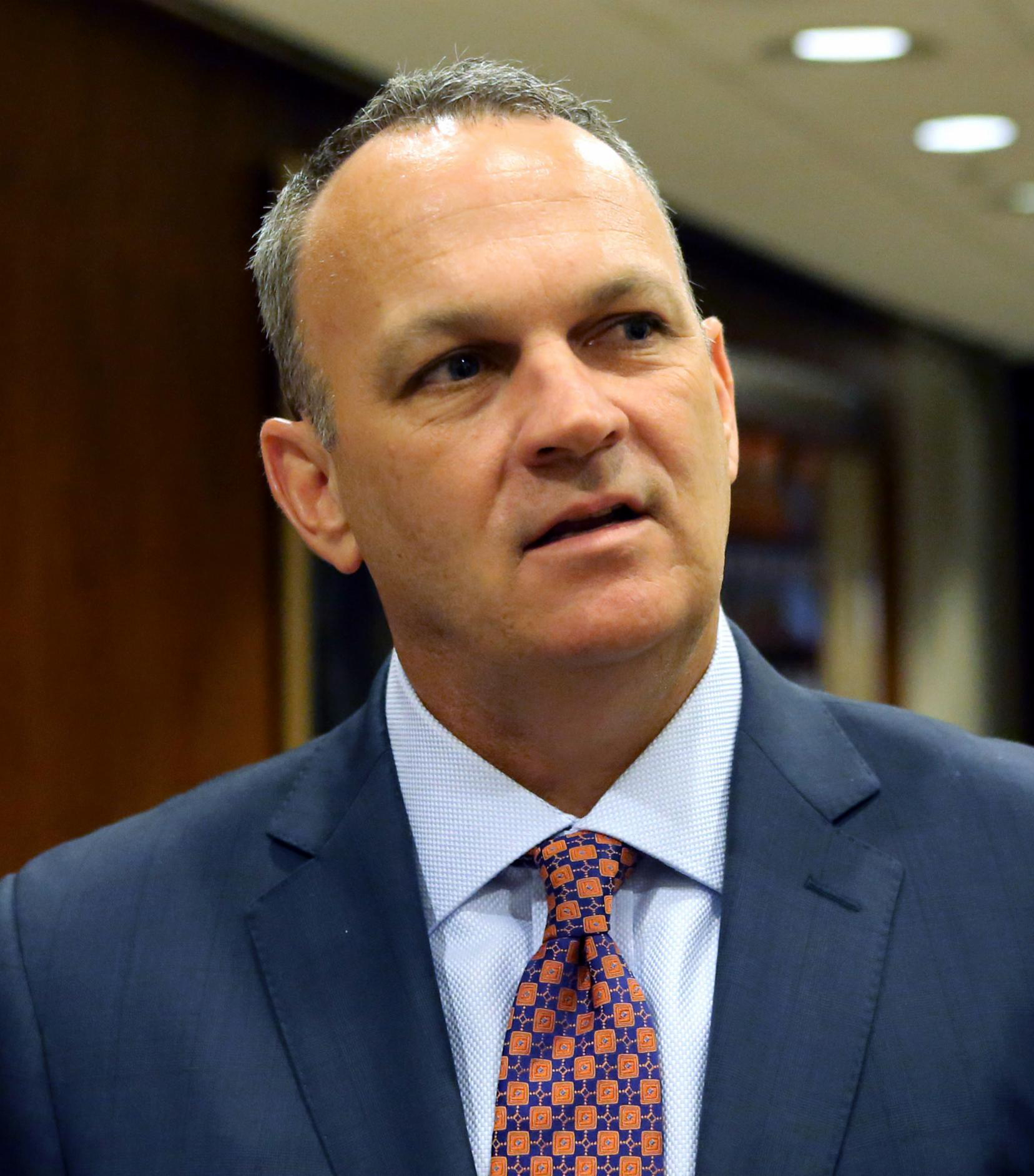 House Speaker Richard Corcoran brought in another $445,000 for his political committee and possible governor's race fund, "Watchdog PAC," between Sept. 1 and Oct. 9 according to reports available on the committee's website.
The committee has now raised $4.4 million total since Corcoran started it up in June, and has just shy of $3.9 million on hand.
The largest contribution last month was a $100,000 check from The Voice of Florida Business, a political committee tied to the Associated Industries of Florida. Following the six-figure check is a three-way tie between Miami auto dealer and former Philadelphia Eagles owner Norman Braman, Wal‐Mart Stores, and Conservative Principles of Florida. Each gave $50,000.
A committee controlled by Republican Rep. Jason Brodeur chipped in $30,000, while a number of other GOP movers and shakers came in at the $25,000 level.
Among them are former House Speaker Steve Crisafulli through his Growing Florida's Future committee, political consultant Anthony Pedicini through Citizens Alliance for Florida's Economy, and Rep. Jamie Grant through Floridians for Liberty and Innovation.
Corcoran's committee received the money across just 27 contributions. And one of those, a $25,000 check from Orlando law firm Newsome Melton, was refunded.
Expenditures clocked in at $265,814 through Oct. 9, with $68,800 of that money heading to Ft. Lauderdale-based Fabrizio, Lee & Associates for surveys, consulting and travel expenses.
Rapid Loop Consulting received $42,500 for consulting work and expenses, followed by D.C.-based Go Big Media which took home about $33,000 for consulting and travel, and Jacksonville-based Political Capital with $20,000 for consulting.
Corcoran has said he is waiting to announce his future plans after the 2018 Legislative Session, which ends in March.
Currently, the only two major Republicans running to succeed Rick Scott as Florida governor are Adam Putnam and Jack Latvala. Putnam's fundraising has reached the double-digit millions through his committee, Florida Grown, and campaign accounts, while Latvala has a few million of his own in his committee, much of it left over from his campaign to be Senate President.