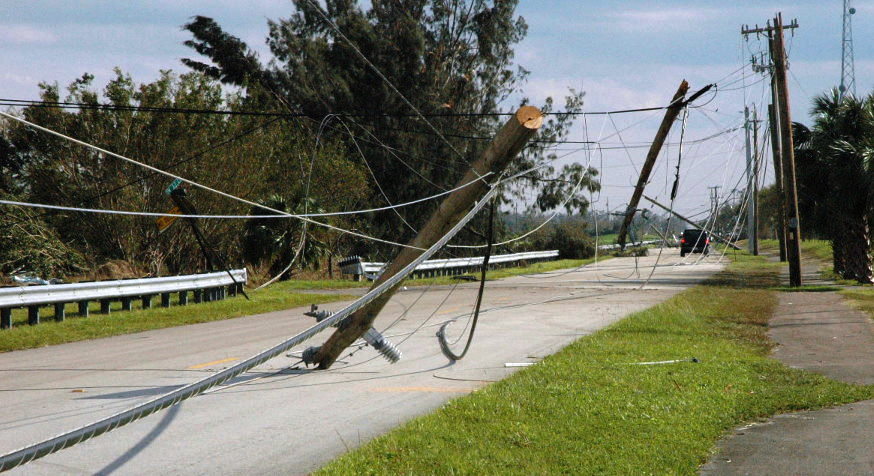 After widespread power outages following Hurricane Irma, much of the public conversation has centered around the possibility of the electricity companies burying power lines underground.
That likely isn't going to happen in Tampa, according to Gerry Chasse, vice president of electric delivery with Tampa Electric Company.
Speaking before the Senate Committee on Communications, Energy and Public Utilities on Tuesday, the TECO executive said that at a "very conservative" estimate of a million dollars a mile for burying six thousand miles, the total cost would amount to more than $6 billion.
"The annual cost to support that would be a billion dollars a year," he added. And that's compared to the current cost of $75 million a year.
"Those are some of the magnitudes of economic challenges we have when we talk about undergrounding," he told Tampa Republican Dana Young, who said that she had been asked that question by her constituents following Irma blowing through the Tampa Bay region in September.
Like others familiar with its use, Chasse said undergrounding lines was "no panacea" when it came to maintaining power when a powerful storm comes through a service area. He said that was especially the case in the first few years that said power lines were under the ground.
When there are problems with the power lines, he said the fact that they are below the ground makes detecting problems harder to find and harder to replace and repair.
Once established, Chasse added that it also becomes more expensive to replace those lines after their natural life begins to erode at around 50 years.
"There's pros and cons, no question," he said.
Bryan Olnick, the vice president of distributions operations at Florida Power & Light, said his company trims over 15,000 miles of line annually, but Irma was "very challenging." He did say the company was able to restore power to all of its 4.6 million customers after a week, compared to 18 days it took to bring everybody back online after Hurricane Wilma in October of 2005.