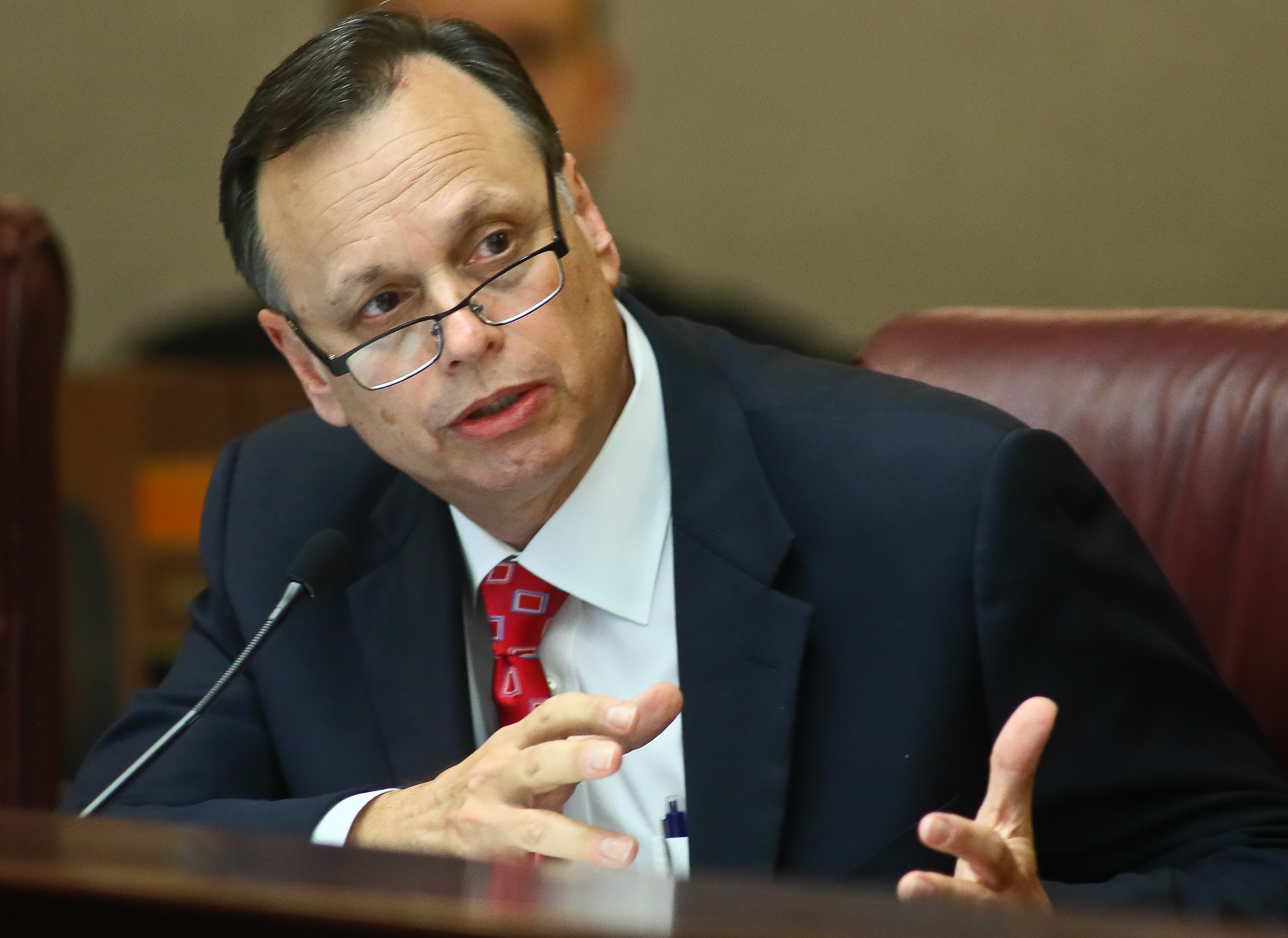 Republican Sen. Tom Lee has been somewhat open about his intent to run for Chief Financial Officer next year and his committee, The Conservative, just posted its first big fundraising report since the end of the 2017 Legislative Session.
The new report, covering September, saw the former Senate President bring in $253,250 in committee cash while only spending $8,500.
The Conservative opened up in 2013 and through the end of the month had raised more than $3 million in its lifetime. It currently has about $2.1 million on hand.
By far the biggest donor in September was Pepin Distributing Company, a Tampa-based Anheuser-Busch-Inbev distributor, which chipped in an even $100,000.
Next on the list were Miami auto dealer and former Philadelphia Eagles owner Norman Braman who gave $25,000, followed by Winter Haven-based Cassidy Holdings Group with a $15,000 check.6
The Conservative brought in another 20 contributions last month, including six at the $10,000 level and nine for $5,000.
Former St. Petersburg Mayor Rick Baker, who is running for his old job again this year, received $6,000 from Lee's committee last month – $1,000 to his campaign account, and another $5,000 to his own political committee, Seamless Florida.
The only other expense was a $2,500 payment to the Archmann Group for consulting work.
The renewed fundraising push points toward Lee arming up for a CFO bid. Back in August, Lee said he would be running for CFO next year, and that his campaign announcement would drop sometime this fall.
Former Democratic Sen. Jeremy Ring is currently the only major candidate running for the Cabinet seat. Hollywood Republican Antoanet Iotova, who lost to Democrat Gary Farmer in SD 34 last year, did file paperwork on Sept. 5, but doesn't have the firepower to compete with Lee or the other Republicans mulling a run, such as sitting CFO Jimmy Patronis.
Patronis was appointed to the Cabinet seat by Gov. Rick Scott after former CFO Jeff Atwater stepped down earlier this year to become Florida Atlantic University's CFO. Scott has been clear that Patronis, a Panama City Republican, is his preferred pick in the race.