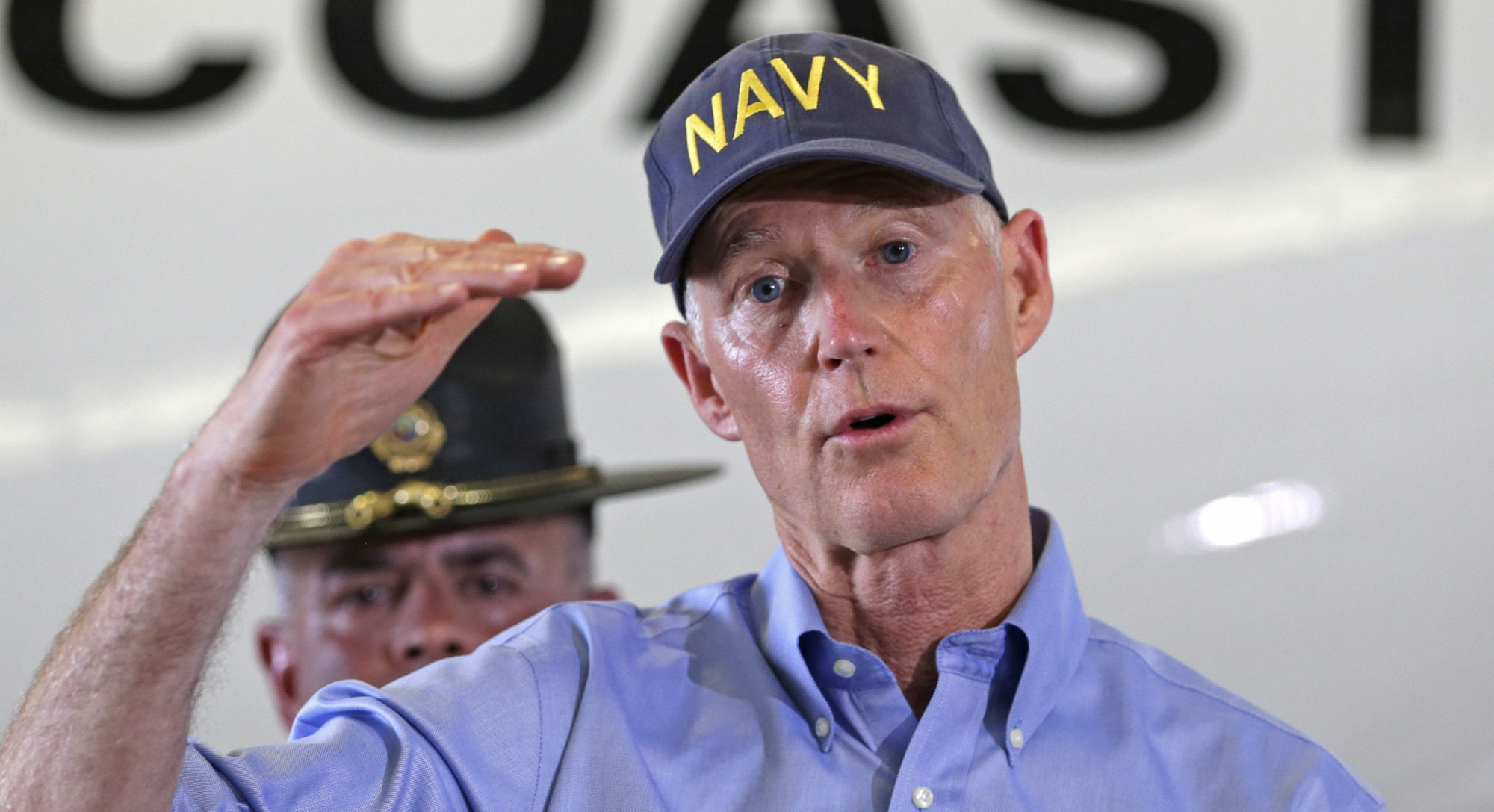 Gov. Rick Scott's Let's Get to Work committee added $75,000 in contributions last month after showing just $1,000 raised in August.
The committee supported Scott's successful re-election campaign for governor and could be back in action soon as a pot of money backing his probable campaign to challenge incumbent U.S. Sen. Bill Nelson next year.
The September money came in through just two contributions, one for $50,000 from the Florida Retail Federation's political committee, and another from $25,000 from Tampa-based check cashing company Amscot Financial.
Both donors have a bit of a history supporting Scott's committee.
FRF Political Committee gave Let's Get to Work $25,000 in August 2016, while Amscot had given the committee $125,000 across four major contributions since 2014 before chipping in last month.
Let's Get to Work's income was offset by $66,873 in spending, with a good deal of the money heading to Maryland-based political consulting and advertising firm On Message.
The group, which took in about $21,000 last month for media production and consulting, has been Scott's favored shop for such services for a while and has received millions of dollars from the Let's Get to Work committee and well as the ECO of the same name that preceded it.
Grassroots Targeting picked up $15,000 for data services and Tallahassee-based ContributionLink picked up $8,000 for database services. Most of the rest of the September spending went toward various political and fundraising consultants.
With September in the books, Scott's committee has nearly $2.8 million on hand.