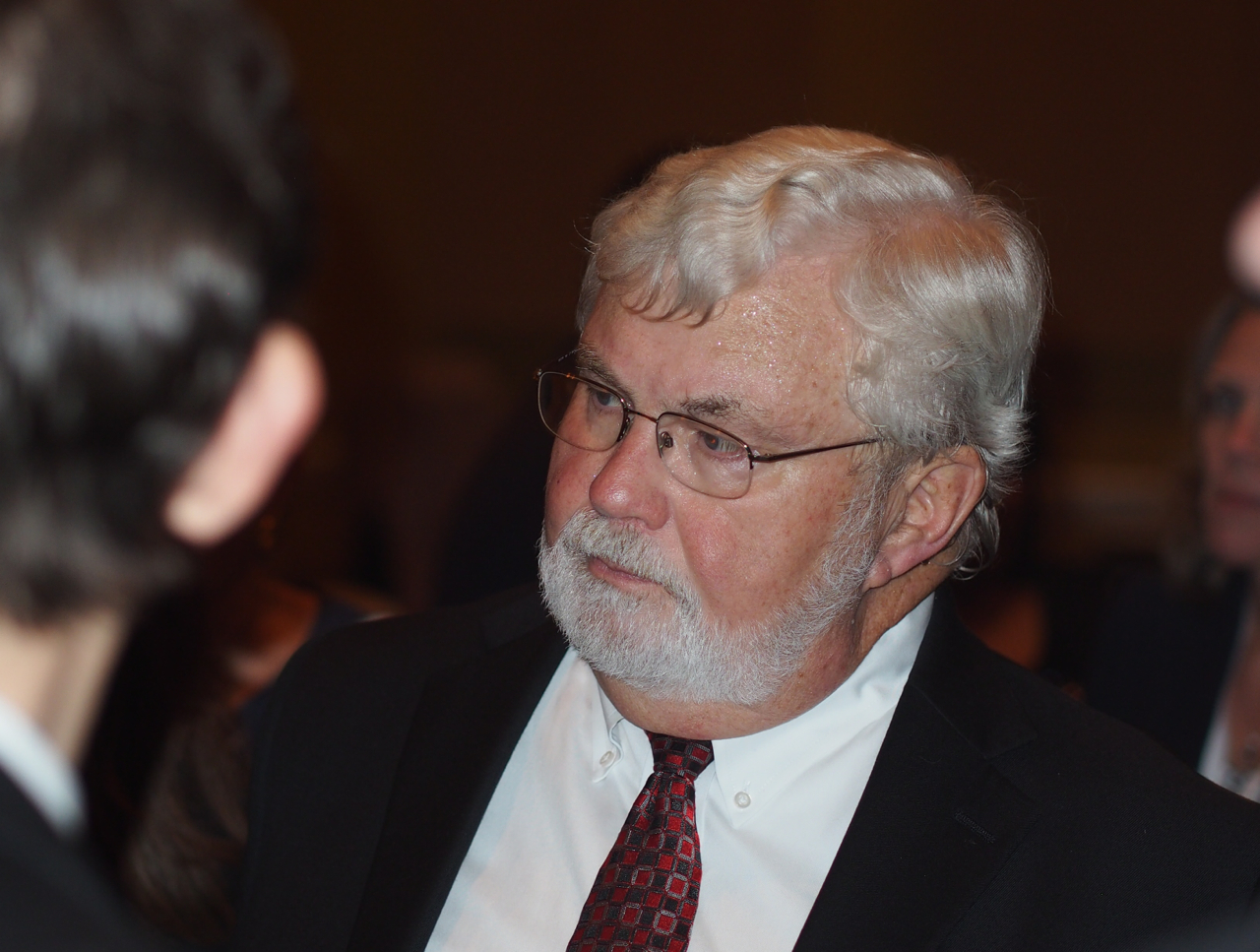 On Saturday in Jacksonville, state Sen. Jack Latvala promised a "significant announcement."
And he delivered, with the 22,000 member Florida State Fraternal Order of Police endorsing the Pinellas Republican's gubernatorial bid.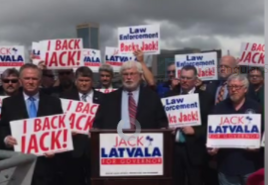 This endorsement, delivered after the FOP State Lodge Board meeting in Jacksonville, wasn't necessarily surprising; back in August, when Latvala announced his candidacy in Hialeah, Florida FOP President Robert Jenkins was in attendance.
FOP leadership were first to encourage Latvala to run for governor; the veteran lawmaker has been a staunch supporter of law enforcement efforts and has been consistently supported by the Fraternal Order of Police throughout his career.
"There is no doubt that all the things we hold most dear start with living in safe communities because without that it is nearly impossible to do the rest," said Latvala.
"Police officers are so critical to all of us," Latvala added. "It is a true honor to be endorsed by this exceptional group of law enforcement professionals."
In making the endorsement, FOP President Jenkins lauded Latvala's advocacy for law enforcement priorities.
"There have been decades of support shown to the Fraternal Order of Police along with other first responders. It is this unwavering dedication to the men and women wearing the badge that prompts our decision to endorse Jack Latvala for Florida Governor.  He always has our back, so we back Jack!" Jenkins asserted.
Indeed, Latvala's legislative mission has aligned with law enforcement priorities.
"Law enforcement officers know better than most what our efforts in the Senate did to help reduce crime in Florida. I helped enact the 85% rule which requires persons convicted of crimes to serve 85% of their sentences, 10-20-Life legislation which stiffened the penalties for those convicted of using a firearm in the commission of a crime, and 'Three Strikes' legislation that keeps career criminals behind bars," Latvala said in 2014.
The senator has routinely advanced pro-law enforcement measures, such as leading the charge for pay raises.
Crucially for law enforcement advocates, Latvala has also fought against the dilution of defined benefit pensions, a point he made when he launched his run for Governor.
"They want to give them the same kind of pension you can get for working at Walmart," Latvala said. "A 401(k) instead of a real pension and I think that's the least we can do for people who put their lives on the line every day is show some appreciation in giving them a good retirement."
The Fraternal Order of Police crosses party lines often with endorsements.
While President Donald Trump was the FOP choice in 2016, the FOP endorsed Democrats in the last two Gubernatorial races.
Latvala, in addition to enjoying the support of the state's powerful police union, is also backed by many of the state's firefighters.
International Association of Fire Fighters locals throughout the state, including in St. Petersburg, West Palm Beach, Orlando, and Miami, support Latvala without reservation.