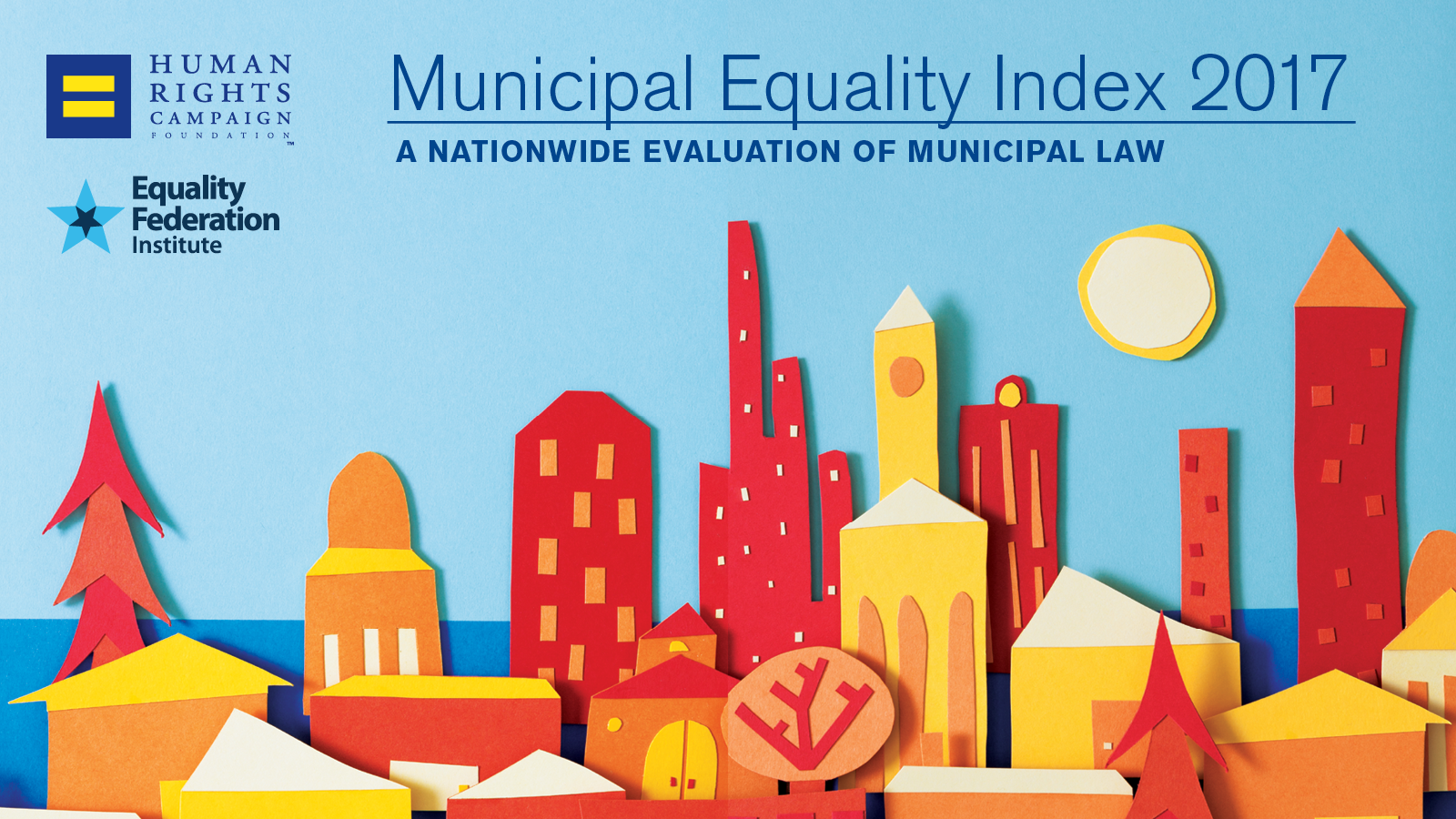 Orlando, St. Petersburg, Wilton Manors, and West Palm Beach each achieved a perfect 100 on the Human Rights Campaign's annual Municipal Equality Index, the only nationwide rating system of LGBTQ inclusion in municipal law, policy and services.
All told, 68 cities across the country achieved the top score from the organization.
"'This year's MEI paints a vivid picture: cities big and small, in red and blue states alike, are continuing our progress toward full equality, regardless of the political drama unfolding in Washington, D.C., and in state legislatures across the country," said HRC President Chad Griffin. "Today, the MEI serves as a vital tool for business leaders and municipal officials alike when it comes to economic development. CEOs know that in order to attract and retain the best employees, they must grow their companies in places that protect LGBTQ citizens from discrimination and actively open their doors to all communities. The MEI is the best tool to help these businesses make crucial evaluations about the welcoming — or unwelcoming — nature of towns and cities across the nation."
The score comes during the same week that a bipartisan group of lawmakers has introduced legislation that would ban discrimination statewide based on gender identity and sexual orientation. Twelve counties and 30 municipalities have already passed local ordinances banning discrimination. But there is no statewide law.
In St. Petersburg, it's the third straight year the city received the top score, all under the leadership of Mayor Rick Kriseman.
The score judged municipalities in five categories: nondiscrimination laws, employment policies, city services, law enforcement and municipal leadership.
"We are incredibly proud of our perfect score. It is a reflection of our values and policy advancements and serves as a vital message point for us when recruiting people and businesses to our city," said Kriseman. "We also recognize that building an inclusive city never ends. There's always work to do. We are committed to this work and ensuring that LGBTQ residents and
visitors forever view St. Pete as a beacon of progress."
Kriseman and his supporters have made his advocacy of the LGBTQ community a prime campaign issue in his bid for reelection against former Mayor Rick Baker, who showed little interest in reaching out to that community during his first reign as mayor.
Baker has stressed from day one of his current campaign that the LGBT community "is a vital and important part of our community. I believe that when we work together, we have to work together with everyone."