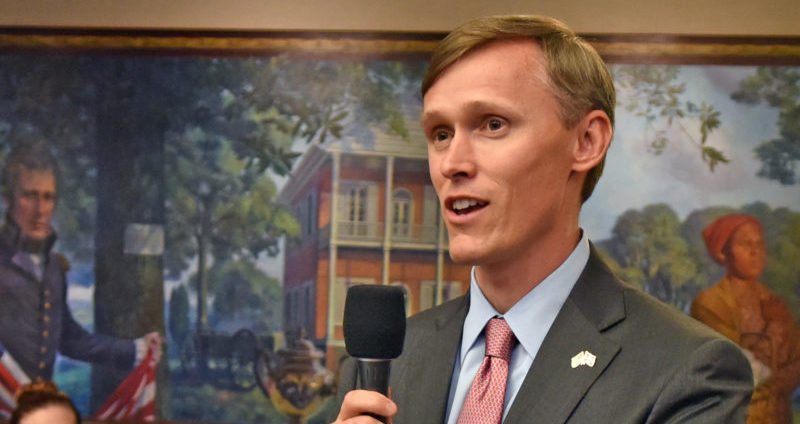 Republican State Rep. Frank White picked up another endorsement in his bid for attorney general Monday morning — and like his previous two endorsements, this one also speaks to White's "statewide coalition" in the making.
State Rep. Ralph Massullo, a medical doctor representing Citrus and Hernando Counties in the Florida House, announced his backing for White in the 2018 AG race.
"I proudly endorse Frank White to be our next attorney general of Florida. I've known Frank to be a man of faith, family, and always upholding the principles enshrined in our Constitution while serving the people of Florida. I'm looking forward to supporting principled conservative Frank White in the campaign ahead," Massullo said.
White described Massullo as a "great ally in our effort to protect Florida's conservative values," adding that "expanding our team to Florida's Nature Coast and Tampa Bay region is the important next step for building our statewide coalition."
Indeed, the timing of the endorsements White has released since entering the race last week speaks to just that type of "statewide coalition."
Massullo's endorsement was timed to let the current cash frontrunner, retired Hillsborough County Judge Ashley Moody, know that the Tampa Bay region is in play.
Likewise, two endorsements rolled out last week — House Republicans Cyndi Stevenson of St. Johns and Cord Byrd of Neptune Beach — were intended to be shots across the bow of Northeast Florida's homegrown candidate in the race: State Rep. Jay Fant.
Through September, Moody was winning the race with donors, having raised over $864,000 in hard money, and another $200,000 in political committee money. Fant has brought in $208,000, and has fronted himself a $750,000 loan.
However, what's clear is that Moody's fundraising and endorsements, and Fant's willingness to self-finance, have not warded White off from this race.
Expect strong fundraising in October from White and more endorsements to come — specifically the kind that speak to a "statewide coalition" of support.