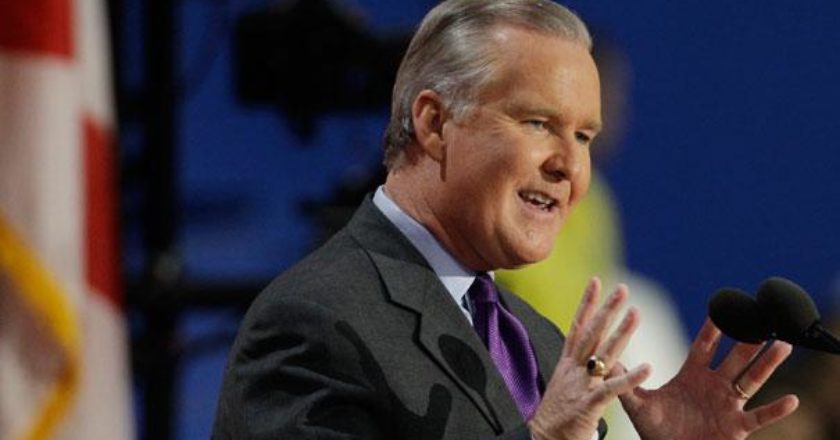 The Florida Commission on Ethics announced Wednesday it has found no probable cause that Tampa Mayor Bob Buckhorn and Hillsborough County Commissioners Ken Hagan and Sandy Murman violated the state's Code of Ethics.
The commission's investigation surrounded activities related to the Go Hillsborough effort.
Go Hillsborough was a years -in-the-making proposal that would have placed a half-cent sales tax referendum on the November 2016 ballot to pay for transportation improvements. While there was extensive work done on the proposal in 2015-2016, Hillsborough Commissioners ultimately rejected placing the issue before voters.
The official allegations as stated in the press release issued on Wednesday were that Buckhorn, Murman and Hagan each solicited or accepted in-kind campaign services based on an understanding that their official action would be influenced or that they accepted those services when they knew or should have known that the services were being given to influence them; that they corruptly misused their positions for their personal benefit or for the benefit of others; that a city or county contract was awarded to an individual while the officials had a contract with that individual; that they solicited a gift from a lobbyist or vendor of their agency; that they accepted a prohibited gift from a vendor or lobbyist with a value of more than $100; and that they failed to report a gift valued at more than $100.
In layman's terms, the original complaint alleged that Buckhorn, Hagan and Murman helped to steer a $1.3 million transportation outreach contract to Parsons Brinkerhoff, the contractor which had already been on a preselected list of vendors okayed to do business with Hillsborough County. Critics alleged that the Policy Leadership group chose Parsons because of lobbying behind the scenes down by public relations consultant Beth Leytham, a friend to all three lawmakers. Parsons hired Leytham as a subcontractor on the Go Hillsborough project for $187,000.
The Ethics Commission simply stated that there was no probable cause, without any further editorializing.
The Board of County Commissioners originally chose Sheriff David Gee to investigate the allegations in the fall of 2015. His department produced a 1,954 page report in March of 2016 that cleared everyone accused of any violations. Former State Attorney Mark Ober did contact Gee after the report's releaser recommending that Murman attend public records training for "inadvertent" violations of the state law – a noncriminal offense.  He also wrote that several other commissioners failed to preserve public records.
The Board of County Commissioners twice voted 4-3 in public meetings last year to decline to put the Go Hillsborough measure on the ballot.