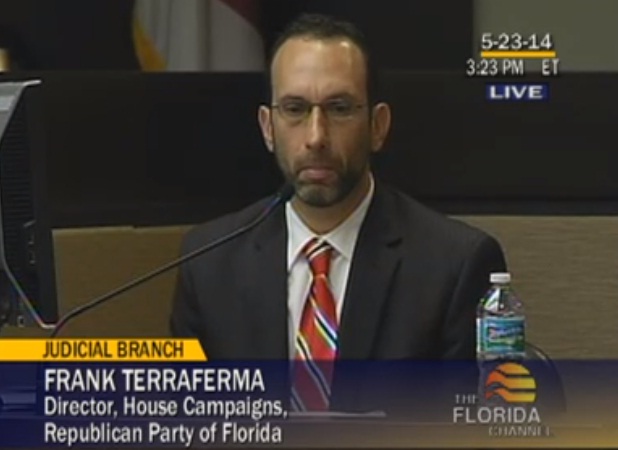 Frank Terraferma, one of the architects of the Florida GOP's ascension in the 1990s to its current hegemony over state politics, has been named the Executive Director of the Republican Party of Idaho.
Terraferma begins in his new role November 13.
"Our state executive committee and I interviewed many outstanding candidates," said Idaho GOP chairman Jonathan Parker. "Frank has a wealth of experience, a winning track record, and is very enthusiastic to join our Idaho Republican team. I'm excited welcome him aboard."
Terraferma says that he is excited to help the Idaho GOP achieve its goals during the upcoming election cycle . "The stakes are high for Idaho in 2018," said Terraferma.
From 1998 through 2004, Terraferma served as director of House campaigns for the Republican Party of Florida, and returned to the same role in 2011. In between, Terrafirma was staff director of the House Majority Office under Speaker Allan Bense. He has also managed political committees and has brought organization and direction to campaigns from the Keys to the tip of the Panhandle.
Terraferma has long been regarded as one of the brightest minds in Florida politics.
"Having worked next to Frank for most of my professional life, I don't think there is anyone more universally respected/feared for his technical, statistical and demographic knowledge," says Brecht Heuchan, founder of Contribution Link. "He is a human database. Much of the Republican dominance in House campaigns can be directly attributable to Frank."
Until accepting the position with the Idaho GOP, Terraferma had been a senior strategist with Front Line Strategies, the political consulting firm helmed by Brett Doster.
"Frank Terraferma helped lead the Republican revolution in Florida and will forever leave his mark on the successes of a string of House Speakers," said Doster. "It has been a pleasure to have Frank as a part of our team, and we will miss him."
Terraferma has a BA and MS in Political Science from the Florida State University and is a longtime adjunct instructor at Tallahassee Community College.