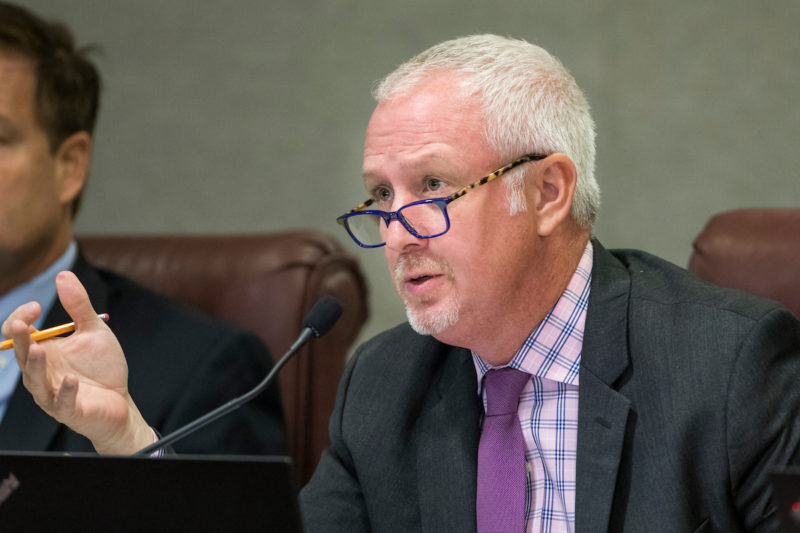 Lake Worth Democrat Jeff Clemens resigned from the Florida Senate on Friday, effective immediately.
"I have made mistakes I ashamed of, and for the past six months I have been focused on becoming a better person," he said in a statement sent to news media.
"But it is clear to me that task is impossible to finish while in elected office," he said. "The process won't allow it, and the people of Florida deserve better.
"All women deserve respect, and by my actions, I feel I have failed that standard. I have to do better," Clemens added.
In a statement released Friday evening, Senate President Joe Negron said he had not yet "received an official notice of Sen. Clemens' resignation."
But, the Stuart Republican added, "I have reviewed the statement distributed to the media this afternoon. It is clear to me Sen. Clemens made a decision he feels is best for both his family and his constituents."
Later Friday, however, Senate spokeswoman Katie Betta released Clemens' resignation letter:

POLITICO Florida reported Friday morning that Clemens, the incoming Senate Democratic Leader, had apologized for having an affair with a lobbyist during the last legislative session.
"The affair between Clemens and lobbyist Devon West came to a head at the end of the regular spring lawmaking session, when West came into possession of Clemens' Apple laptop, gained access to all his contacts and personal information, then informed his wife of the tryst, according to sources familiar with the affair who had spoken to Clemens," reported Alexandra Glorioso.
"Though they have been aware for some time now, I apologize again to my wife, my family and anyone and everyone that I have treated poorly in the past for putting you through this in such a public way," Clemens said in his statement.
"I will continue the therapy I began months ago, will seek to personally apologize to anyone I have wronged while seeking forgiveness, and will spend my time being a better husband and father.
"I will miss striving to make Florida a better place for people, especially those with less of a voice. But I am confident that others will step up to continue this fight. Again, I apologize for those of you whom I have disappointed and wish you all the best of luck."