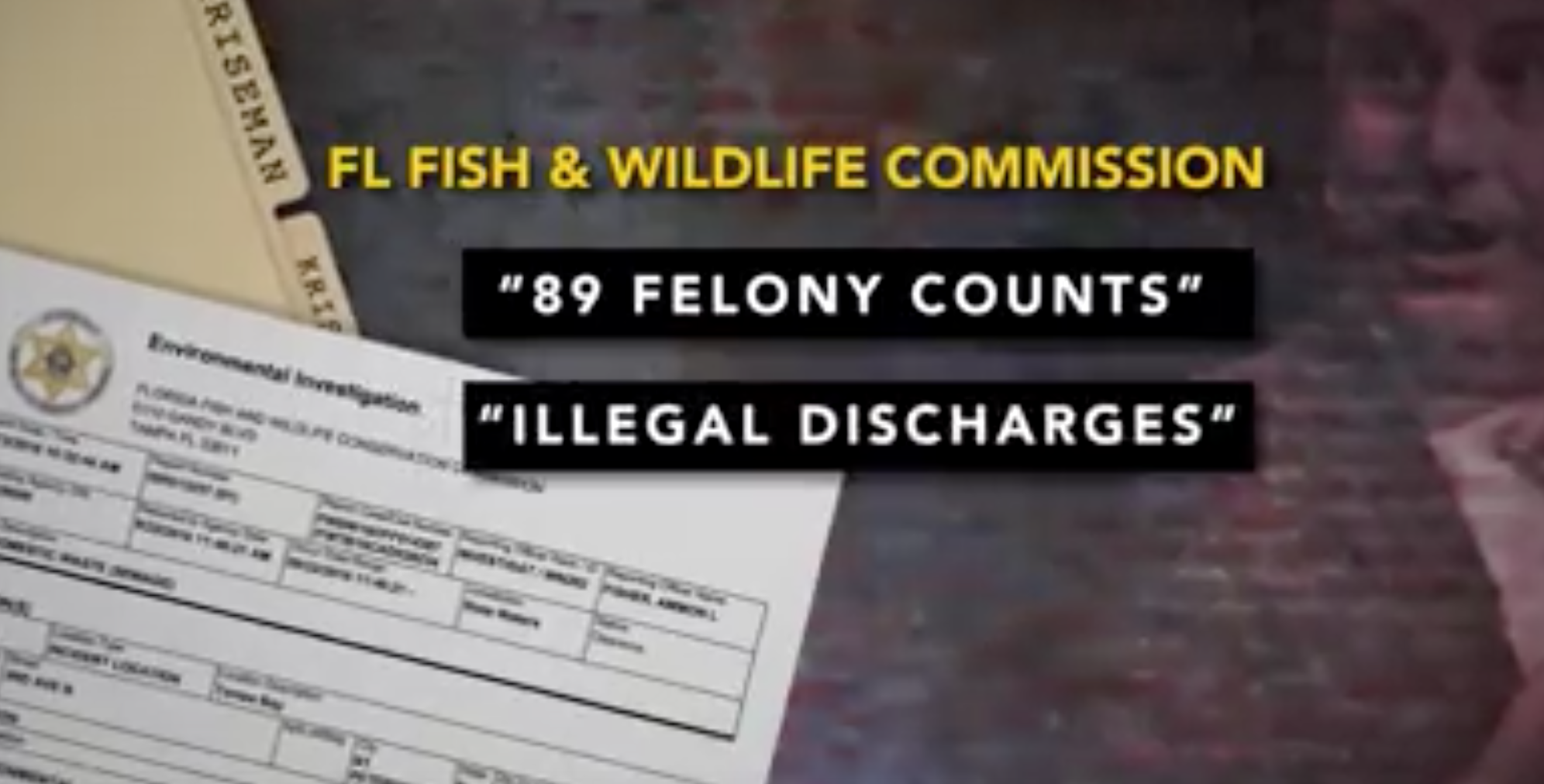 A final report by the Florida Fish and Wildlife Conservation Commission made public last week recommended 89 felonies and 103 first degree misdemeanors against the city of St. Petersburg based on a series of environmental violations relating to sewage dumps from 2015-2016.
That bit of information leads a new attack ad by Seamless Florida, the political action committee supporting Rick Baker's campaign, against incumbent Mayor Rick Kriseman as the mayoral contest enters the final week before the Nov. 7 election.
Democrats blasted the timing of the report, which came within 10 days of the election, especially after the Tampa Bay Business Journal initially reported that Pinellas-Pasco State Attorney Bernie McCabe was contemplating pressing criminal charges against individuals in the case.
McCabe ultimately declined to do so last Friday.
The ad also brings up Kriseman's spending on a pier, complaints by city workers of "bullying" tactics, and (once again) revisits the situation with Kevin King, his chief of staff.
King was the subject of both a television and separate radio ad by the Baker campaign last week, each referencing his 16-year-old arrest for sending emails to two underage girls, including a request to a 14-year-old to perform a sex act on him.
Watch the new ad below: