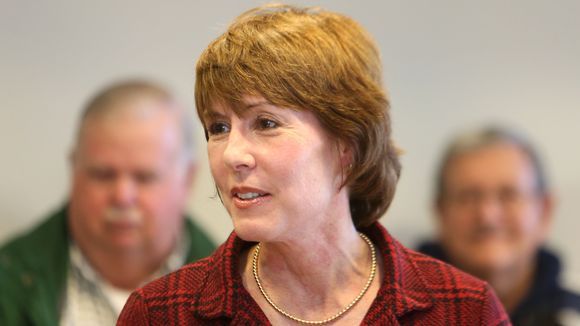 Three prominent Democratic leaders from Tampa and St. Petersburg are lining up behind Gwen Graham's bid for governor.
Former U.S. Rep. Jim Davis of Tampa, former Pinellas County-area state Rep. Dwight Dudley and St. Pete Councilman Karl Nurse are each endorsing Graham in a campaign announcement Friday.
Davis, a former Florida House majority leader, congressman and candidate for governor, said: "As a mother, PTA president and former public school official, Gwen Graham has the experience and bold ideas Florida needs to improve education. Leading negotiations between her local school district and teachers, Gwen showed she has the skills to break through arguments and bring people together to support students.
"As governor, she will end high-stakes testing, pay teachers what they deserve and ensure every Florida child has access to a quality public education."
Dudley said Graham, a former North Florida congresswoman, would be a governor who will stand up to special interests.
"In Congress, she stood up to Wall Street and voted to protect the Consumer Financial Protection Bureau," he said. "As Governor, she'll stand up to the utility companies and protect Floridians from paying for plants that are never built."
Nurse added that Graham understands Florida as the "best state in the country because of our environment and wonderful natural treasures." He noted her role in the bipartisan fight to ban oil drilling of beaches, and her work alongside local governments for clean water and to prohibit fracking.
"And she will finally use Florida Forever funds how voters intended, to preserve sensitive lands," Nurse said. "I'm supporting Gwen Graham for Governor to protect our clean air, land and water, today and for generations to come."
In response, Graham praised the trio's commitment to improving their communities, adding that they had witnessed firsthand the "20 years of one-party, Republican rule in Tallahassee has harmed Florida families across our state."