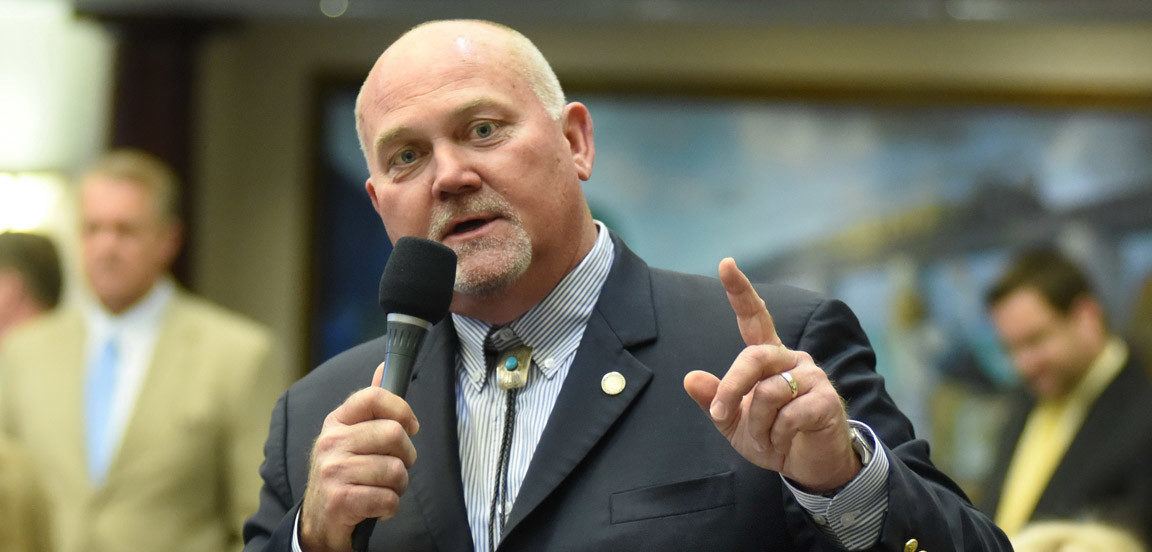 U.S. Secretary of Agriculture Sonny Perdue has appointed state Rep. Neil Combee as Florida State Director of the U.S. Department of Agriculture's Farm Service Agency (FSA), the department announced in a news release Friday night.
Combee could not be reached late Friday. (Update: He later told the News Chief he will resign his House District 39 seat. "I can't do both," he said.)
The Polk County Republican will "help implement U.S. Department of Agriculture (USDA) policies in planning, organizing, and administering FSA programs in their respective states," the release said.
FSA state directors "are also responsible for running the day-to-day activities of the state FSA office."
"These state directors will help ensure that USDA is offering the best customer service to our farmers, ranchers, foresters, and agricultural producers across the country," U.S. Agriculture Secretary Sonny Perdue said in a statement.
The Farm Service Agency "play(s) a critical role in helping the people of agriculture, and are able to connect with people in their home states," he added.
Combee, first elected to the House of Representatives in 2012, chairs the House Oversight, Transparency and Administration Subcommittee. He lists his occupation as "agribusiness, real estate sales."
He previously served on the board of the Southwest Florida Water Management District and was a Polk County Commissioner.
Combee is known for sporting bolo ties in the Capitol and recently sponsored legislation legalizing slungshots, a kind of weighted strap once used as a sailor's tool and later as a weapon. Miniature versions became popular in recent years as keychains.
He was criticized earlier this year for a Facebook post in which he compared the domestic terrorism in Charlottesville, Virginia, to the assault on Reginald Denny, a truck driver who was beaten nearly to death during the 1992 riots in Los Angeles.
He later explained the post to the Lakeland Ledger by saying "people need to know what they're getting into before they decide to join in, whether on the side of the marchers or the counter-protesters."