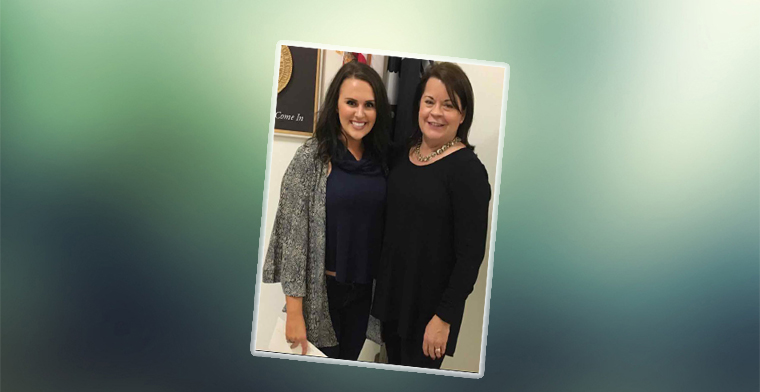 Self-described "conservative" cattle rancher and agribusiness woman Josie Tomkow filed her paperwork Tuesday in the special election expected to take place following the presumed exit of state Rep. Neil Combee, who was appointed to a position at the USDA last week.
Tomkow is a third-generation cattle rancher and has been involved in Florida's beef industry since birth, according to a release from her campaign. She's become a vocal advocate for Florida's agriculture industry carrying out the traditions set by her grandfather over 70 years ago.
"Florida's agriculture industry is too important to our economy," Tomkow said. "I will stand with Florida's farmers and ranchers to make sure our state's policies protect and defend the values of our community. I will represent the needs of Florida's hardworking families to keep the Florida dream affordable and government from intruding further into our lives."
Combee is already backing Tomkow.
"Josie is ready and prepared for this next step in her public service.  She will represent our area well and continue the fight for conservative values in the halls of the Florida capitol," Combee said.
Tomkow's Florida House ambitions follow an internship during the 2017 Legislative Session where she worked with Sam Ard, who heads up Governmental Affairs for the Florida Cattlemen's Association.
That internship got her some hands-on experience with the legislative process, including direct face time with some of the most influential names in and around the capitol when it comes to agriculture, including Combee, Florida Agriculture Coalition chair Jim Spratt and Rep. Ben Albritton, who chairs the House Agriculture & Natural Resources Appropriations Subcommittee.
Tomkow's family has an interesting story.
Following World War II, Michael Tomkow, Josie's grandfather, returned to Lakeland and started his cattle operation. For over 70 years, the Tomkow family has continued his legacy by running the family livestock market and cattle operation in Polk County. Josie Tomkow grew up spending summers working cattle with her mom and dad, Mike and Cathlee, assisting ranchers in Polk County and surrounding areas, as well as working for the family business, Cattlemen's Livestock Market.
After graduating from high school, the Polk City Republican pursued her bachelor's degree in political science at the University of Florida. She has been an active member of Florida Farm Bureau, Florida Cattlemen's Association, and Alpha Delta Pi Sorority.
Her days at UF and with her sorority sisters aren't distant memories yet – if elected, 22-year-old Tomkow would be one of the youngest legislators in Florida House history.
Still, freshman Rep. Amber Mariano can rest easy – the record she set last year when she bested former Rep. Amanda Murphy to join the House as a 21-year-old is safe this go around.
House District 39 covers parts of Osceola and Polk counties, including Polk City, Auburndale, and the outskirts of Kissimmee at its eastern border and northern Lakeland along the district's southwestern edge.
So far Tomkow is the only candidate filed to run in HD 39 aside from Combee, who has yet to close out his campaign account. He had about $13,000 socked away for his re-election at the end of October.
The inland Florida district carries a small advantage in voter registrations for Republicans, which make up 36 percent of the electorate compared to 33 percent for Democrats and 27 percent for no-party voters, but GOP candidates have shown an outsized advantage at the polls since the district was redrawn in 2012.
Combee beat NPA Carol Castagnero in a 65-35 landslide in the seat's inaugural election, and adding a "D" next to her name did little to help – she lost by the same margin when in 2014. Last fall, Democrat Victor Sims took a 62-38 drubbing as Combee marched into a third term.
The Auburndale Republican was tapped by U.S. Secretary of Agriculture Sonny Perdue Friday to take over as Florida's State Director of the U.S. Department of Agriculture's Farm Service Agency. On the same day, the White House announced new directors for 42 other states.
At first it wasn't clear whether Combee would resign his seat or continue his "part time" job in the state legislature, but he told News Chief Monday that he "can't do both."
Per Combee's Twitter account, he'd like to remain in the House through the end of the 2018 Legislative Session, which barring any drama is expected to end on March 9.
https://twitter.com/NeilCombee/status/927194900231262208
Once Combee announces his exit date, the ball is in Gov. Rick Scott's court to set a special election. Once set, it will mark the seventh special election for a seat in the Florida Legislature over the past year and fifth such contest for a seat in the Florida House.