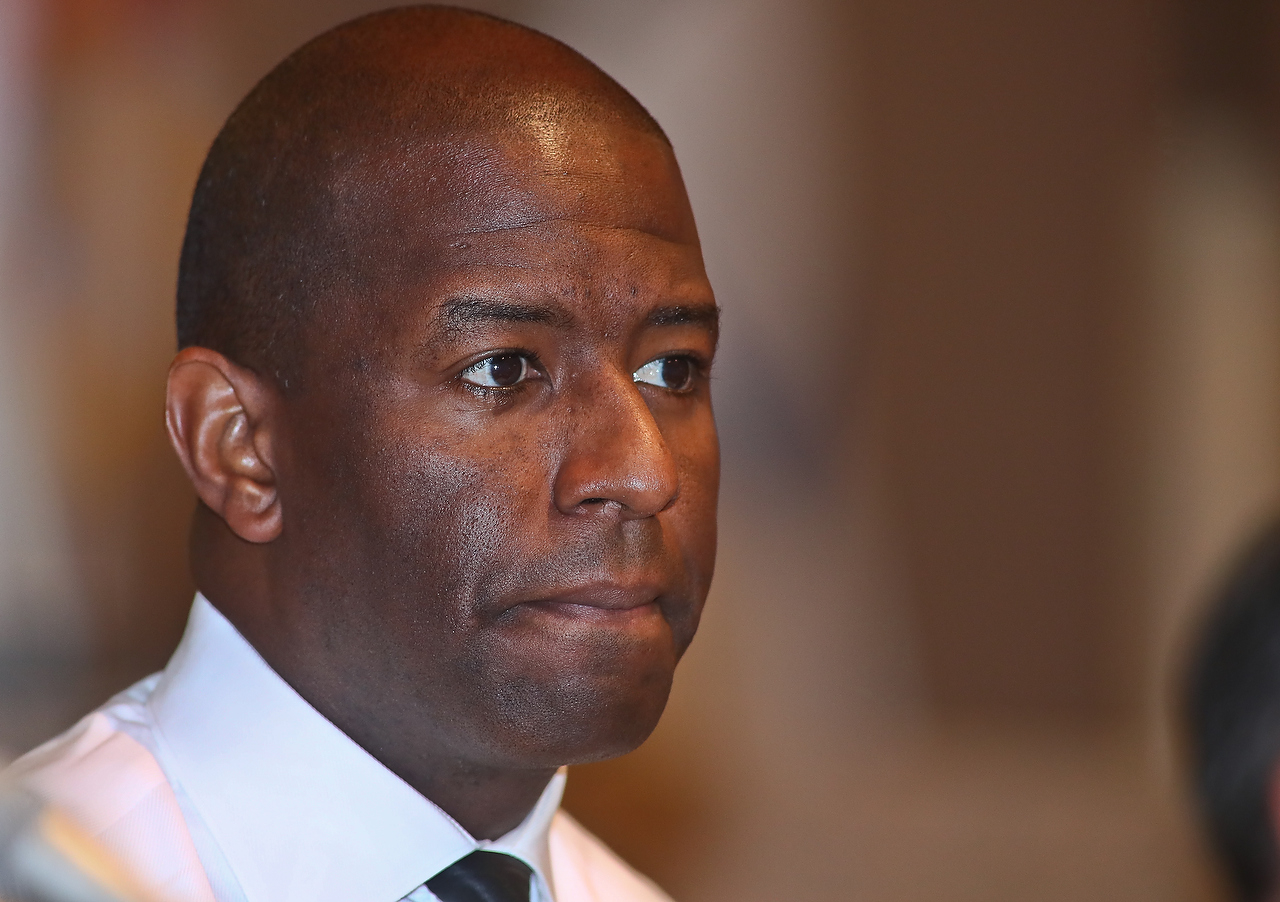 Andrew Gillum's gubernatorial campaign said it brought in about $80,000 last month, a modest improvement over September, but his committee saw negative fundraising in October.
"With under one year until Election Day 2018, Mayor Gillum and our entire team around the state are thrilled about our grassroots fundraising momentum. Everyday Floridians are giving us the resources we need to communicate with our voters through the primary and general election next fall, and we're excited for the road ahead," Gillum for Governor Communications Director Geoff Burgan said in a Tuesday email.
The fundraising announcement touted $80,157 raised last month but did not mention October spending or how much cash on hand the campaign had at the end of the month.
In September Gillum's campaign raised $72,173 and spent $62,806, leaving it with $461,571 on hand heading into October.
His political committee, Forward Florida, raised $6,000 in September and spent about $63,000 putting it at just under $96,000 cash on hand at the end of the month.
Since then, the committee has posted a loss in fundraising: It took in a $2,500 check from Henrico, VA, entrepreneur Jeff Moten and issued a $3,000 refund to Tallahassee-based P&P Communications.
The committee also spent about $64,000 last month, including a $60,000 contribution to the Florida Democratic Party and a couple thousand more for travel expenses related to the party's annual state conference held at Disney's Coronado Springs Resort in Orlando.
The tally, posted on the committee's website, shows it with $31,309 in the bank as of Oct. 31.
October was the first month with new finance director Akilah Ensley on board and — if campaign spending clocks in at more than $16,000 — the Tallahassee mayor could end up posting a net-negative between his two accounts.