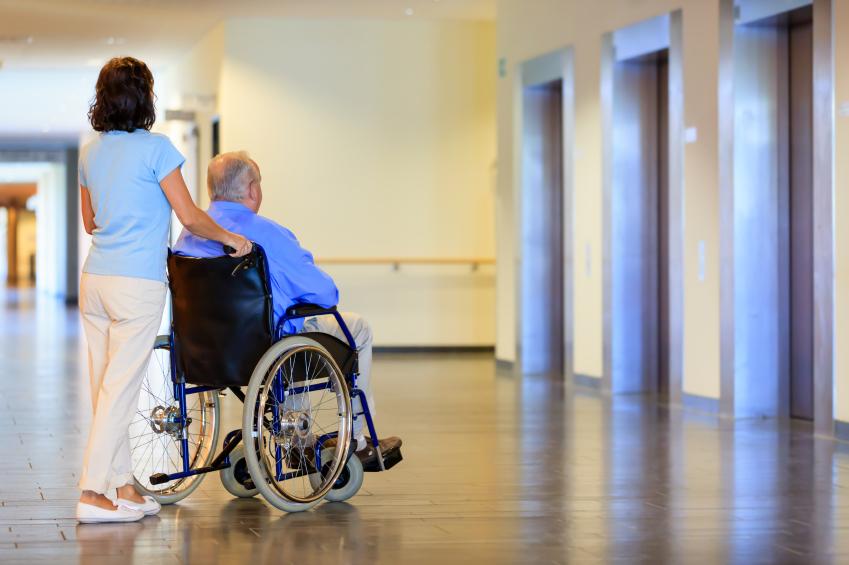 In an acutely personal attack, the head of a nursing-home advocacy group slammed a proposed constitutional amendment that would create a "nursing home and assisted living facility residents' bill of rights."
The Florida Health Care Association's Emmett Reed, this week called the amendment, filed by Constitution Revision Commissioner Brecht Heuchan, "glaringly bad."
Reed's organization advocates for nursing homes, assisted living facilities and others who care for the elderly and people with disabilities, especially regarding getting paid by Medicaid, the joint federal-state program. It pays for nursing home care that Medicare does not.
Heuchan's proposal comes after a South Florida nursing home lost air conditioning during Hurricane Irma. Up to 14 residents later died, though not all those deaths have been conclusively linked to the lack of the building's climate control.
The proposed bill of rights would "wipe out more than 30 years of meaningful and thoughtful progress designed to ensure that nursing home residents have the right to quality care and the services they need," said Reed, the association's executive director, in a statement.
He then focused on Heuchan, saying he had "lost sight of the fact that the select members of this august body have a profound duty not just to those in their workday lives, but indeed to all Floridians."
The proposal would create a "right to access courts and a jury system that allows for a speedy trial and relief and remedies, without limitations, for loss, injury, and damages caused to residents and their families by the abuse, negligence, neglect, exploitation, or violation of residents' rights by the facilities' owners, operators, employees, professionals, and others who care for residents at such facilities."
"A professional lobbyist representing trial attorneys has ignored his broader obligations in order to serve the narrow interest of his clients," Reed said. "The proposed amendment is an egregious governmental overstep, one that overreaches to a monumental extent."
Heuchan, an appointee and ally of Gov. Rick Scott, is a political consultant and lobbyist, and founder of Contribution Link, a political data analytics firm.
"I am focused on the welfare of residents in long-term care facilities," he said in an email. "Given recent events, it's obvious Florida can do more to safeguard them.
"I look forward to working with my colleagues, resident advocates and the industry to find ways to accomplish that objective."
The amendment has not yet been assigned to any committees for consideration.
The Constitution Revision Commission is formed every 20 years to review and suggest changes to the state's governing document. Any amendments it places directly on the 2018 statewide ballot still must be OK'd by 60 percent of voters to be added to the constitution.