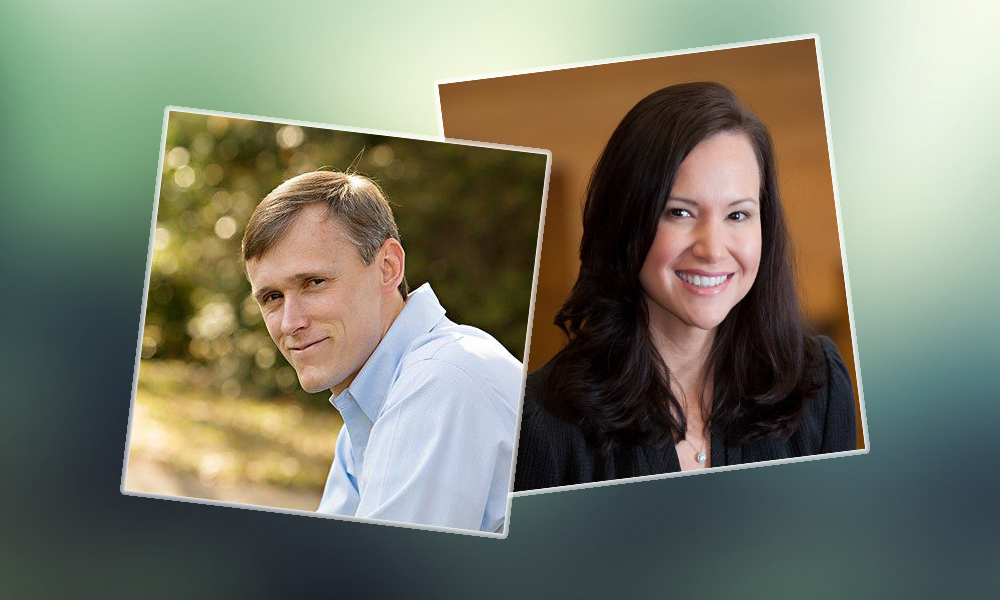 Republican attorney Ashley Moody notched her 20th endorsement from a sitting county sheriff Wednesday, while her newest primary opponent Pensacola Rep. Frank White added another himself.
Franklin County Sheriff A.J. Smith called Moody "uniquely qualified" to be Florida's next AG as he joined the throng of sheriffs backing the former circuit court judge, who hail from Bay, Brevard, Clay, Hernando, Indian River, Lake, Pasco, Pinellas, Sarasota, Sumter, Walton and other counties. 
Moody also got the nod from a handful of state attorneys and current Attorney General Pam Bondi.
Smith said: "Through her years prosecuting criminals to her distinguished career as a judge, she has extensive knowledge of our legal system and the issues facing our communities. I know she truly understands the Opioid and Meth epidemics affecting Florida. We need an Attorney General that has actually worked with law enforcement to fight crime. I know Ashley Moody will work with us to find solutions and resources to tackle this problem. She has the best tools to do this. This is why I fully support Ashley Moody for Attorney General." 
Moody, a fifth-generation Floridian and Hillsborough County native, is the current front-runner in both endorsements and fundraising in the race to replace Bondi, who can't run for re-election in 2018 due to term limits.
White switched over his House re-election campaign to the AG race last month and has been giving Moody a run for her money as of late.
In a Wednesday news release, White touted his own endorsement from Okaloosa County Sheriff Larry Ashley.
Ashley's endorsement is the third White has received from a sitting sheriff, though he has also got thumbs up from U.S. Rep. John Rutherford, a former Duval County sheriff and past chair of the Florida Sheriff's Association.
"Frank White is a man of faith, principle and conservative values. He shares my resolute commitment to keeping Floridians and our community safe. Frank has an unwavering support for law enforcement and the rule of law," Ashley said. "I'm proud to endorse Frank White for Attorney General."
White responded: "I'm grateful to Sheriff Ashley for his support. With our shared values and commitment to conservative principles, we will make Florida safer when I serve as Attorney General."
Moody and White are joined by House District 15 Rep. Jay Fant in the GOP primary for AG, and though Fant has not been able to keep up when it comes to endorsements, he has kept it close on the fundraising trail by dipping into his own pockets to fund his campaign.
Through September, Moody had raised over $864,000 in hard money and another $200,000 in political committee money. Fant brought in $208,000 and had fronted himself a $750,000 loan. White brought about $77,000 cash on hand to the race from his House campaign but has not yet to filed a campaign finance report as an attorney general candidate.
There are also rumblings that Republican state Rep. Ross Spano, who represents Moody's Hillsborough County home turf, is considering a run.
First reported by the Tampa Bay Times, Spano has been telling friends and fellow lawmakers that he intends to make a play for attorney general rather than run for a fourth term in HD 59. If he does, it could split the field and force some tough decisions by Bay area politicians as both he and Moody are well-liked among the East Hillsborough crowd.
Also running is Ryan Torrens, currently the only Democrat to file. That could change soon, however: HD 61 Rep. Sean Shaw, a Tampa Democrat and former state Insurance Consumer Advocate, said late last month he was contemplating a run.