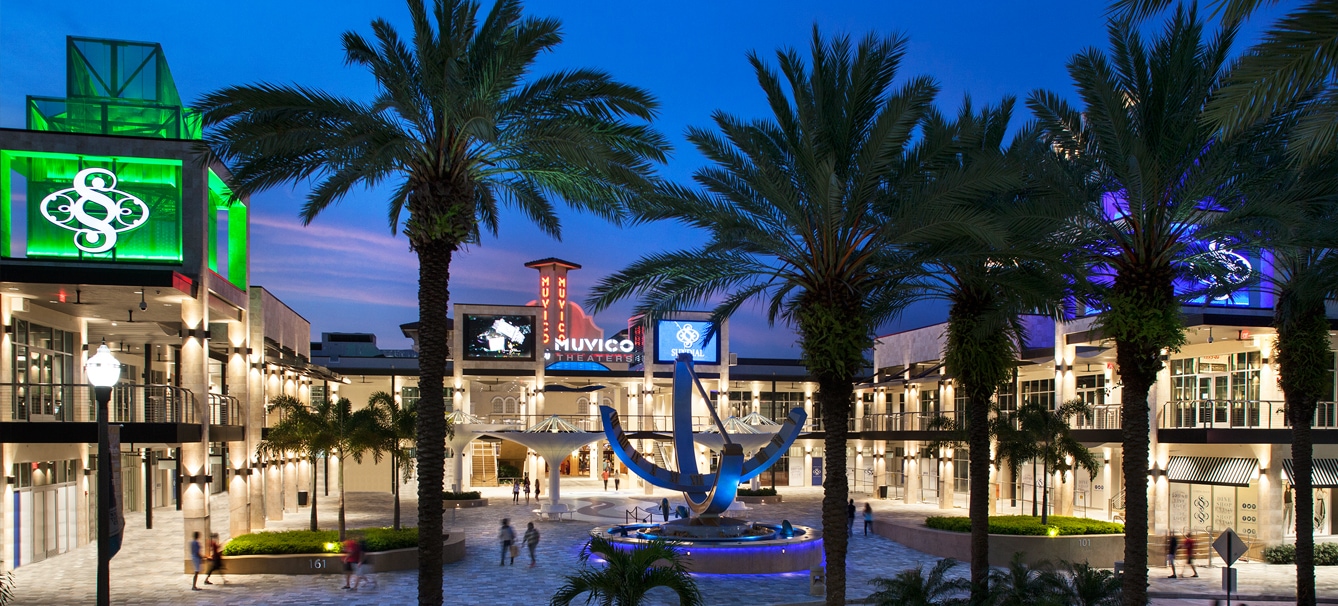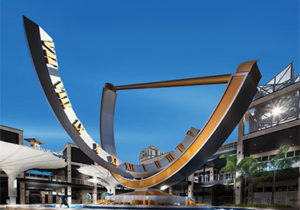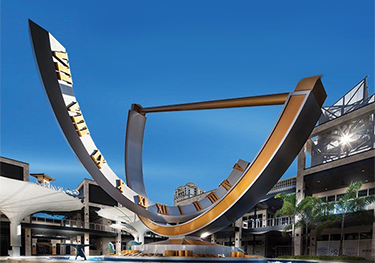 A local contractor which helped transform St. Petersburg's Sundial outdoor shopping complex is suing the owner of the premier upscale entertainment and retail center.
At issue is more than $132,000 left unpaid of the $11.5 million contract.
Hennessy Construction Services is the contractor behind some of the city's most high-profile projects. Founded in 1920, Hennessy, through owner and CEO Bronson Alexander, has worked on several signature projects including the Mahaffey Theater, Shorecrest Preparatory School's athletic center, Al Lang Stadium, the St. Petersburg Museum of Fine Arts, and the Don Cesar hotel.
Bill Edwards, the well-known St. Petersburg business executive and philanthropist, owns Loan Ranger Acquisitions, which bought the struggling 74,500-square-foot outdoor mall in 2011 for a reported $5.2 million.
Edwards is a mortgage executive and music producer who owns the Tampa Bay Rowdies soccer team and the Treasure Island Tennis & Yacht Club; he also runs the city's Mahaffey Theater.
After the purchase, BayWalk was re-christened as Shops at St. Pete. Once major renovations were completed, the complex later reopened in May 2014 as Sundial, a high-end outdoor shopping, dining and entertainment center in the heart of downtown. Among the tenants include an 80,000-square-foot Muvico Theaters and Locale, a 20,000-square-foot epicurean market from nationally celebrated chef Michael Mina and restaurateur Don Pintabona.
Sundial's features include a lagoon developed by Emmy Award-winning production designer Rene Lagler, which uses nearly 288,000 one-inch porcelain tiles. St. Petersburg-based Mark Aeling and MGA Sculpture Studio, located in the city's Warehouse Arts District, created a bronze dolphin statue and the nearly three-story tall operational bowstring sundial, one of the largest ever constructed.
According to a suit filed Oct. 31 in Pinellas County Circuit Court, Loan Ranger hired Hennessy in 2013 for the $11.5-million project to renovate BayWalk.
However, years later, Hennessy is arguing that Loan Ranger still owes $132,166.
The contractor is seeking damages for breach of contract.