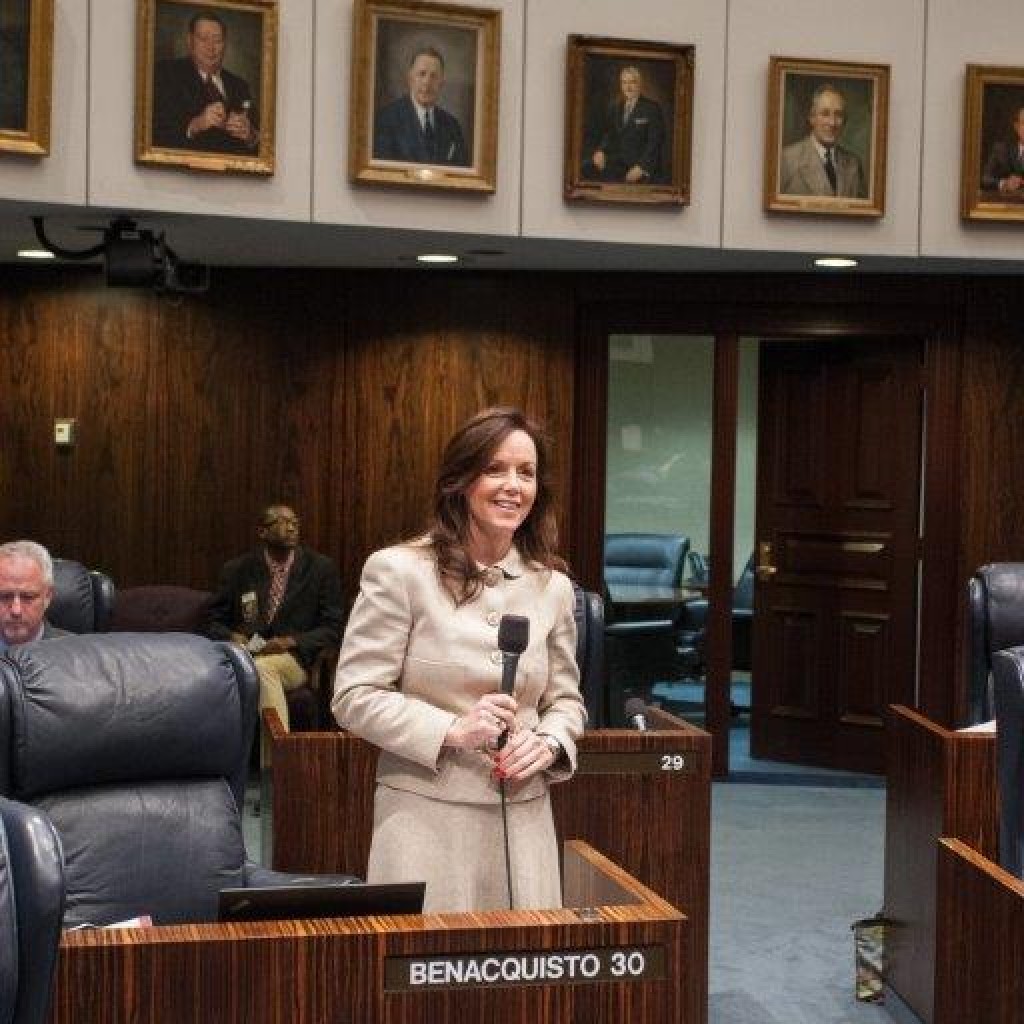 Sen. Jack Latvala's legal team said Monday that Sen. Lizbeth Benacquisto, who chairs the Senate Rules Committee where a complaint was filed against the Clearwater Republican, should recuse herself from the Senate sexual harassment investigation because she violated the chamber's privacy rules.
"Senator Benacquisto's public comment regarding the alleged complaint is a material breach of the Senate Rules and mandates her disqualification from any further involvement in the investigation and/or disposition of any complaint against Senator Latvala," Steve Andrews said in a letter to Senate President Joe Negron, first obtained by Florida Politics.
Andrews is citing a Capitol News Service video interview last week in which Benacquisto acknowledged a confidential complaint had been filed with the Rules Committee. The news report was explicitly in the context of the sexual harassment allegations against Latvala, and Benacquisto said "I have" when asked if she had received a sworn complaint.
A day later, Senate President Joe Negron's office said that due to privacy rules Benacquisto would not — and had not — identified the subject of the complaint.
Katie Betta, a Senate spokesperson, said Negron is not planning on asking Benacquisto to recuse herself from the probe because he does not believe she violated the rules. Betta maintained Benacquisto only confirmed a complaint had been filed with her committee and did not disclose the identity of the accused.
Tiffany Cruz, a Tallahassee-based attorney who is representing a woman in The Process who claims to have been sexually harassed by Latvala, said the complaint was filed with the Rules Committee on Nov. 5 — days after six anonymous women claimed in a POLITICO Florida report that they had been inappropriately touched by the powerful senator, who is also a Republican gubernatorial candidate.
Latvala has denied all sexual misconduct allegations against him. He also said he has asked Benacquisto for a copy of the complaint, but has yet to receive it.
"(Benacquisto's) comments in themselves were a violation of the Senate's Rules," Latvala told Florida Politics. "She announced it in the media but I have still not been notified that I am the subject of a complaint. Five days later."
Cruz, however, said she has notified Latvala's legal team about her client's complaint.