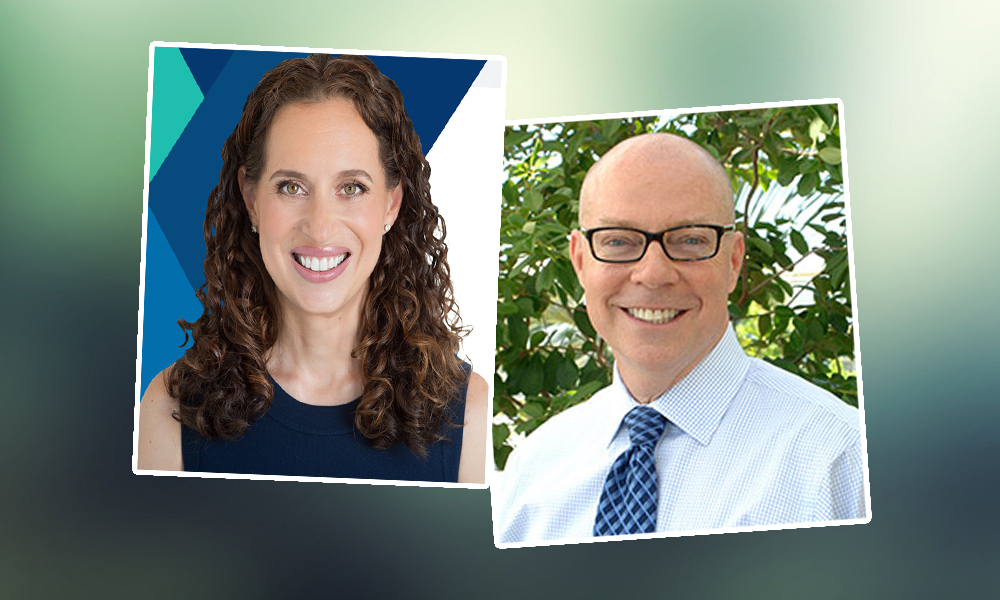 Democrats Lauren Baer and David Richardson have received endorsements from the Victory Fund gay rights advocacy group in their quests to be elected to Congress in Florida's  18th and 27th Congressional Districts.
Baer and Richardson are both openly gay, marking the second consecutive congressional election cycle in which Floridians have been presented with two opportunities to elect the state's first openly-gay member of Congress. As in the 2016 campaign, both face tough Democratic primary challenges first. Last year Bob Poe and Valleri Crabtree both lost in their primaries, in Florida's 10th and 9th Congressional Districts.
Baer, of Palm Beach Gardens, aims to re-flip the seat won last year by Republican U.S. Rep. Brian Mast in CD 18. She is a foreign policy expert who previously served in the Obama Administration as an official at the State Department. She faces labor lawyer Pam Keith in the quest for the 2018 Democratic primary nomination.
Richardson, of Miami Beach, is in the race to succeed outgoing Republican U.S. Rep. Ileana Ros-Lehtinen, a retiring Republican who comfortably held CD 27 for decades, though the district now has more Democratic voters. He is  the first-elected openly gay state legislator in the history of Florida. He is in a crowded 2018 primary battle with Matt Haggman, state Sen. José Javier Rodríguez, Miami Beach Commissioner Kristen Rosen Gonzalez, Michael Hepburn, and Mark Anthony Person.
Baer and Richardson are two of five congressional candidates nationally to earn the Victory Funds' support in this first round of early endorsements. The organization backs its endorsed candidates with cash and in-kind campaign support.
Victory Fund President Aisha Moodie-Mills praised Baer's record of public service and her commitment to Victory Fund's principles and goals, stating, in a press release issued by Baer's campaign, "Lauren's dedication to the values we share as Americans, first with the State Department and then at the U.S. Mission to the United Nations, speaks volumes about the kind of representative we know she'll be when she wins on Election Day. Chief among those values are acceptance and inclusion, two ideals especially important to us here at Victory Fund. We're excited about Lauren's candidacy and the opportunities we will have to collaborate with her campaign over the course of the next year – and beyond!"
Another press release, issued by Richardson's campaign, cited the Victory Fund for praising Richardson's efforts in the Florida Legislature to to remove a forty-year-old ban on gay adoption from Florida statute; secure Florida's first-ever budget appropriation specifically earmarked to benefit the LGBT community; lead the effort to have administrative rules adopted to protect LGBT youth in the state's foster care and Guardian ad Litem programs; pass the first ever pro-LGBT policy bill out of a legislative committee; push the state to permit the names of same-sex parents on the birth certificates of their children; and dispose of discriminatory "bathroom bills" similar to the legislation which made national headlines last year in North Carolina.
The Victory Fund has previously endorsed Richardson in his Florida House races.
"Victory Fund is excited to throw the full weight of our national grassroots network behind David's candidacy," Moodie-Mills stated in the release. "He has been a trailblazer on issues pertaining to LGBTQ equality in Tallahassee and now we have the chance to send him to Washington, DC. We'll be doing everything in our power to ensure he has the resources to succeed."