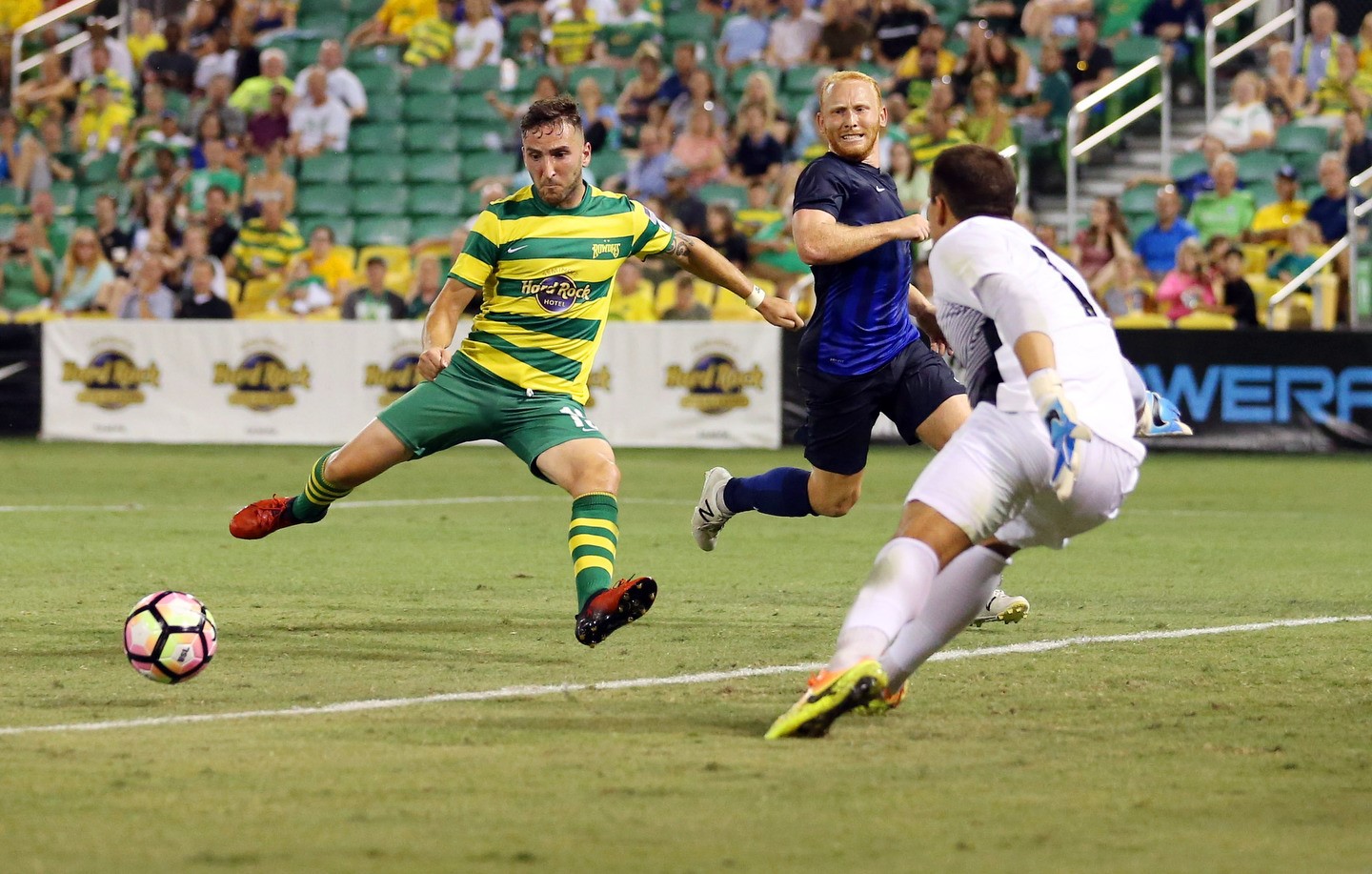 According to Sports Illustrated, St. Petersburg is not among the finalists for a Major League Soccer expansion franchise. The magazine said sources were saying that the league will add two franchises from among three cities: Sacramento, Nashville and Cincinnati.
In a separate story on Yahoo, St. Petersburg/Tampa Bay ranked only seventh from a list of 12 interested cities.
I guess we shouldn't be surprised. After a lot of initial enthusiasm, St. Pete's chances seemed to be slipping. But still, that's a kick in the … pants.
This is something we could have seen coming, though – starting with the age-old problem facing St. Petersburg and professional sports. Not enough people show up at the games.
The Tampa Bay Rowdies of the United Soccer League drew crowds that averaged 5,894 for 16 home games this season at Al Lang Stadium in beautiful downtown St. Pete.
That ranked well behind USL members Cincinnati (21,199) and Sacramento (11,569).
Plus, Cincinnati's average attendance was more than 3,000 above the stadium capacity Rowdies owner Bill Edwards made in his MLS expansion pitch. He said he would pay for an $80 million expansion of Al Lang Stadium to 18,000 seats, plus the estimated $150 million fee for the team.
Even if the team sold out every game at that capacity though, it would rank only 16th out of the current 22 franchises in MLS.
Sounds like MLS wants a bigger barn.
There is another problem that St. Pete sports perpetually run up against: location.
Baseball's Tampa Bay Rays have complained that their chronic attendance woes can be partly explained by the fact Tropicana Field is located far from the center of the market. And in competing for a soccer franchise, St. Pete may be a victim of other forces within Florida.
MLS already has a team in Orlando, and it's a virtual lock that Miami soon will have one too. Expanding to St. Pete might seem like overkill to the league.
Assuming St. Pete is shut out of the expansion derby, there is another possibility, though.
If Edwards doesn't sour on MLS, he might try to buy and move another team. The Columbus Crew are considering a move to Austin, Texas. Maybe some other owner would be willing to listen to a pitch from Edwards.
It's a long shot, but maybe Edwards will feel it's worth a try. I wouldn't blame him if he didn't, though. He was already putting up a lot of money, and the league seems to be saying it would have taken a lot more.