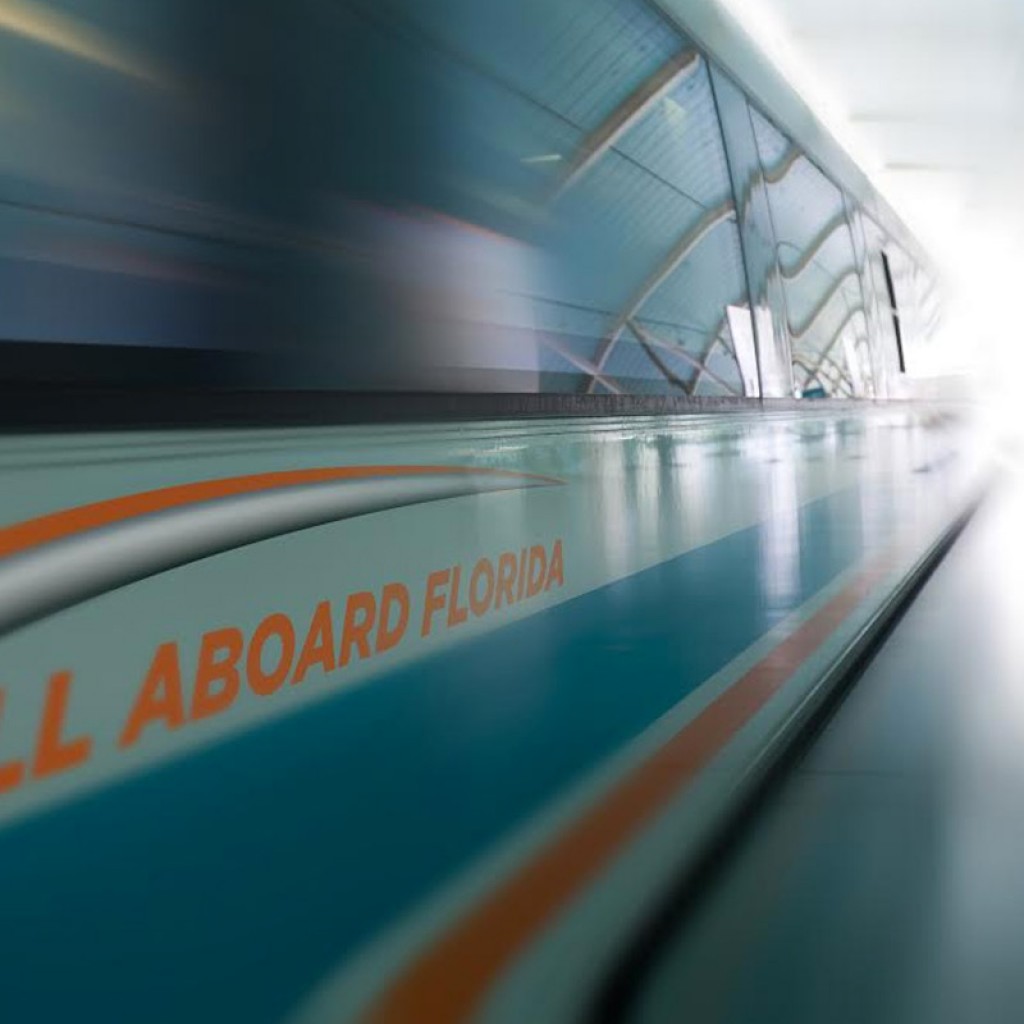 All Aboard Florida's efforts to clear a needed environmental permit from challenges won another victory Thursday as the South Florida Water Management District rejected final challenges brought by the private passenger train developer's critics along the Treasure Coast.
The water district denied 17 exceptions filed by Martin and St. Lucie counties and entered a final order to issue an environmental resource permit to Brightline, All Aboard Florida's train system.
The district also adopted the recommended order of a Florida administrative law judge which earlier had denied the counties' initial challenge to the permit.
That clears the final legal challenges pending for All Aboard Florida, though appeals are always a prospect.
All Aboard Florida intends to open private passenger train service within a few months connecting West Palm Beach, Fort Lauderdale and Miami. That project was not an issue.
The company also wants to open service connecting West Palm Beach and Orlando with trains running up the east coast and then turning at Cocoa to head to the Orlando International Airport, now targeting service by late 2020. Critics, led by Martin, Indian River, and St. Lucie counties and the Citizens Against Rail Expansion in Florida organization, have fought against that phase arguing the trains would cause safety and environmental concerns with up to 32 trains a day crossing more than 100 at-grade street and road crossings and numerous canals and rivers at high speeds.
The battle at the water district, which has involved past board decisions and court cases won by All Aboard Florida, centered on the company's plans for how it would traverse the rivers and canals along the Treasure Coast. There also have been challenges elsewhere and over other issues, including the financing plan developed by Florida East Coast Railway, which owns the tracks – all won by the train companies. With Thursday's rejection of the counties' exceptions to the previous decisions, All Aboard Florida is clear to get its permit, pending appeal.
The company said there are no other outstanding legal challenges.
It was not initially clear if Martin and St. Lucie counties would pursue an appeal.
"Yet again, the Treasure Coast communities have been unsuccessful in their challenge to our permits, and now their fourth consecutive permit challenge has been dismissed," Myles Tobin, general counsel for Brightline, stated in a news release issued by All Aboard Florida. "The perpetuation of misinformation needs to stop. The ongoing litigation has cost taxpayers more than $7 million, and each time the counties have lost. The permitting agencies have recognized that Brightline is acting properly, and in accordance with all applicable law. Consequently, the counties' repeated challenges have been denied."

The counties and CARE Florida also are pushing for legislation to bring state rules and restrictions to the train, which will run at speeds up to 79 mph in South Florida, 110 mph along the Treasure Coast, and 125 mph between Cocoa and Orlando. A bill sponsored by state Sen. Debbie Mayfield, a Rockledge Republican, was approved unanimously by the Senate Transportation Committee on Tuesday, though several of the committee members said they support the train system and would reexamine the bill at later steps.