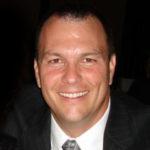 It's been a good year for my friend Shawn Foster.
This week, the Association of Fundraising Professionals (AFP) of the Nature Coast named Foster, president of the Trinity-based Sunrise Consulting Group, as its 2017 Philanthropist of the Year.
AFP honors individuals who exhibit and promote integrity, commitment, accountability fairness and trust in philanthropy. In its recognition, the group cited Foster's wide-ranging list of community accomplishments as a board member of the Children's Movement of Florida; United Way of Florida; Lighthouse for the Visually Impaired and Blind and as a founding board member of Feeding Pasco's Elderly.
"I currently volunteer at about 12 nonprofit events per year as an emcee," Foster said on his nomination resume. "I also volunteer, financially support, or donate items to about two dozen events per year in Pasco County and at least 4 events per year in Hernando County."
But the AFP honor is only the most recent for Foster, a longtime Pasco resident, capping off a 16-monthlong string of legislative and personal successes.
During the 2016 Session, Foster helped lawmakers pass a constitutional amendment to give businesses tax breaks for solar and renewable energy devices. He also worked with state Rep. Ritch Workman of Brevard County on the compromise language when the bill stalled in the Rules Committee.
After passage, supporters brought on Foster as a consultant, where he handled coordinating organizations to pass the solar amendment, which voters eventually approved in August 2016 by 73 percent.
Then, in 2017, Foster aided lawmakers on SB 90, which sought to implement the newly approved "Renewable Energy Source Devices." On June 16, Gov. Rick Scott signed SB 90 into law.
Also in 2017, Foster helped secure the greatest legislative win for the Florida Bail Agents Association in 20 years. HB 361, also signed into law by Scott in June, changed the requirements for bail bond agents and the conditions for a bond to be forfeited and discharged.
As a result, the Association honored Foster as its Man of the Year, the first lobbyist named as such.
Making up Foster's client list is many local interests — Pasco and Hernando counties, the City of Brooksville, Pasco Hernando State College and the Florida Blueberry Growers Association, among others.
And, most recently, Foster was able to help secure a House sponsor last week on a key bill for the Florida Association of Local Housing Finance Authorities. The measure (HB 607) seeks to exempt certain notes and mortgages from taxation — as well as interest or income which are part of a loan made on behalf of the housing financing authority.
Foster also has several close, personal relationships with influential lawmakers, including state Sen. Wilton Simpson from Pasco and state Rep. Chris Sprowls from Palm Harbor, with some of those friendships going on more than a quarter-century.
For example, Foster was present in the living room of now-Sen. Bill Galvano, who he had known for decades, when Galvano announced his desire to run for the Florida House.
Foster, who spends as much as 25 hours a month on community service, was 2015 Volunteer the Year for the Community Service Council, and was a four-time nominee for King Pithla — a Pasco County tradition that recognizes volunteers for outstanding community service.
King Pithla (and Queen Chasco) are chosen to preside over Chasco Fiesta, an annual event staged by the Lighthouse for the Visually Impaired and Blind to fundraise for blind babies, children's and teens programs.
Foster was also named Honorary Governor of West Pasco in 2016.
"To whom much is given, much is required," Foster says.