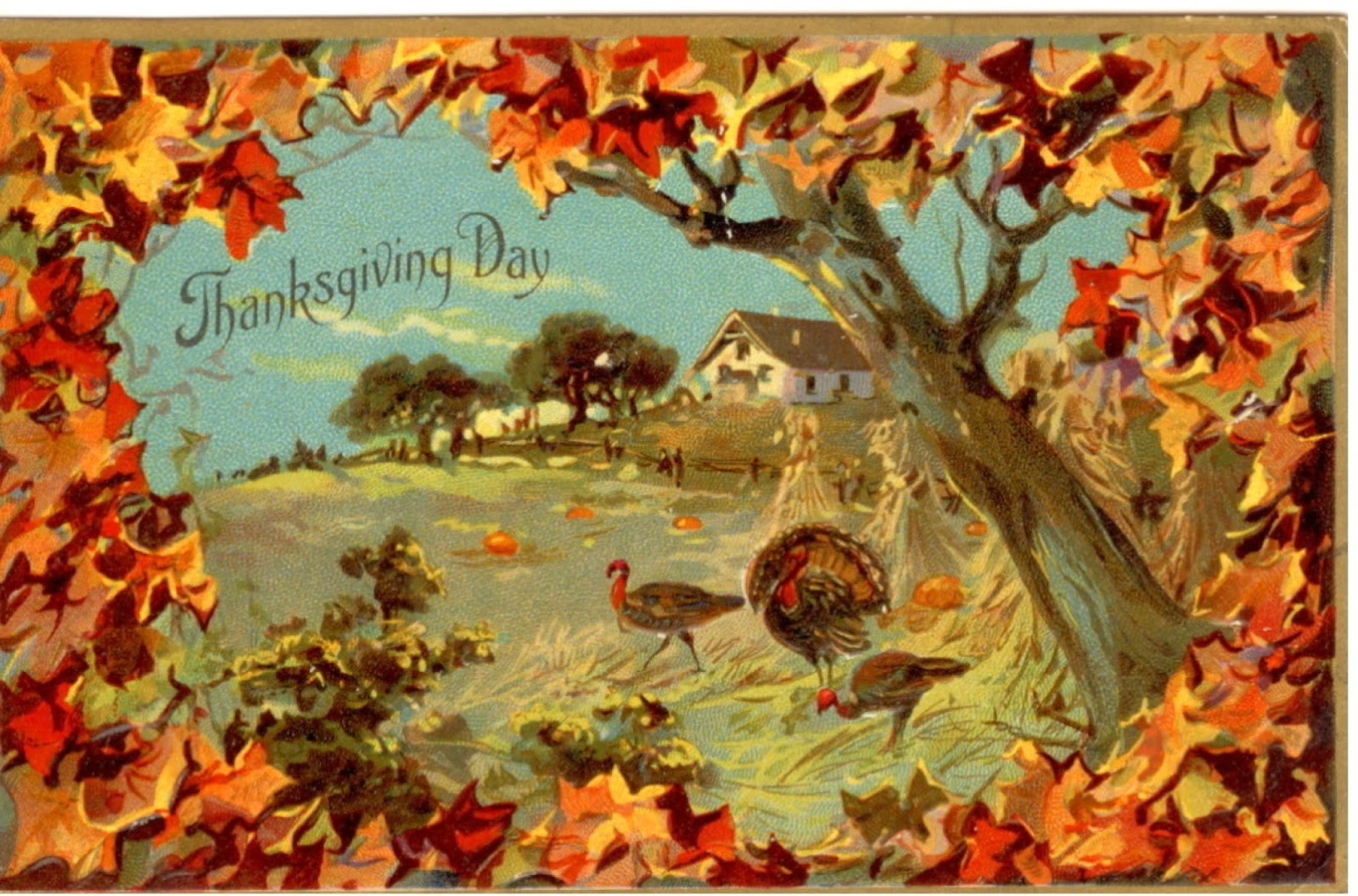 It's time to talk turkey. And stuffing, pie, football and 4 a.m. lines outside your favorite store.
Thanksgiving marks the beginning of the winter holiday season; the first stop in a month of non-stop holiday parties and celebrations. It's also a day for Americans to reflect on what they're grateful for, something that is especially important in these tense times.
But it's also a day to gorge yourself on goodies, sneak a snack in between meals, and loosen your belts while watching the big game. And you can't enjoy a Thanksgiving feast without a stop at the supermarket.
According to the American Farm Bureau Federation's annual price survey, this year's feast will be the most affordable it's been in five years, with the average cost of Thanksgiving dinner for 10 people hitting $49.12. That's a 75-cent decrease from the 2016 average of $49.87.
The survey found a 16-pound turkey will cost $22.38, or about $1.40 per pound. That's a two-cent-per-pound decrease from 2016 – a 32-cent savings over last year for families picking up a 16-pound bird.
Hosting Thanksgiving dinner? You probably made a trip to Publix this week to pick up the essentials. Shopping is a pleasure there, with employees itching to help customers make their meal perfect. When the grocery store giant needs a hand in the Florida Legislature, it turns to Charlie Dudley, Teye Reeves, Jorge Chamizo, Thomas Culligan, and Lindsey Napier.
But don't even think about running to your neighborhood Publix last-minute supplies such as whipped cream for your pumpkin pie. Thanksgiving, along with Christmas and Easter, is one of few days a year Publix shuts down so staffers can share the day with family and friends.
Don't cook? Don't worry. With more than 88 million tourists flocking to the Sunshine State so far this year, there's plenty of restaurants to choose from if your family's tradition is dinner out.
The Florida Restaurant and Lodging Association aims to "protect, educate and promote," the state's $82 billion hospitality industry. And the association has a team of A-list lobbyists, including Jim Daughton, Warren Husband, as well as Aimee Diaz Lyon, Andy Palmer, and Alli Liby-Schoonover on its side when it needs help pushing the industry's priorities in the Legislature.
While the holiday is chance to give thanks and reflect on the previous year, it's also the start of the holiday season. And for many people, Thanksgiving and shopping go hand-in-hand.
For some, Thanksgiving morning isn't complete without a cup of coffee and a newspaper exploding with flyers for your favorite stores. The Florida Press Association is working to protect the freedom of the press in the Sunshine State. When the association needs a hand fighting for its rights in the Legislature, it turns to Kimberly Case, Samuel Morely, Dean Ridings and Steven Uhlfelder.
Many Floridians aren't just turning to their local newspaper for the news of the day, though. Instead, they're on the hunt for deals and plotting their Black Friday plan of attack. Despite the lingering effects of Hurricane Irma, the Florida Retail Federation expects holiday sales to increase by up to 3.5 percent over last year, thanks in large part to high consumer confidence, robust housing, and a 10-year low in the unemployment rate. Some Floridians, particularly those in the Keys and the Jacksonville areas are still recovering, but the rest of the state is ready to get shopping.
"Hurricane Irma hit our state extremely hard, particularly in these areas, and we factored in this impact in our forecast, but we feel the overall strength of our economy and the incredible recovery efforts that have taken place will help lessen the impact on retail sales this holiday season," said FRF President/CEO Scott Shalley.
FRF added that up to 29 percent of shoppers will finish their holiday shopping on Black Friday, and said "if you see a good deal on an item early on in your shopping, make sure to buy it then as opposed to waiting and hoping for a better deal."
Those scouting for deals will inevitably find themselves at a Wal-Mart — represented by The Mayernick Group, The Rubin Group, Pittman Law Group, and Corcoran & Johnston. After you battle the crowds there, a trip to Target — which turns to GaryRobinson when it needs help in the Legislature —  might be in order.
The Florida Retail Federation is looking out for retailers big and small throughout the state. When the in-house team of James Miller, Samantha Hunter Padgett and Melissa Joiner Ramba need an assist, they look to Travis Blanton, Jon Johnson and Darrick McGhee at Johnson & Blanton.
While stores across the state will be slammed this weekend, hundreds of thousands of Floridians will do all their shopping without leaving the comfort of their couch. If that's how you roll, there's no better place than Amazon, which has Ballard Partners representing it in the Capitol.
According to the National Retail Federation survey 69 percent of Americans – an estimated 164 million people – plan to get some shopping done over the holiday weekend. About 70 percent of those surveyed plan to shop on Black Friday, making it top dog for another year, but 48 percent of consumers said they planned to shop online on Cyber Monday – that's a 12 percent bump from 2016.
If you're looking to make a difference for the less fortunate this holiday season, consider helping out at your local food bank. The Florida Association of Food Banks, now called Feeding Florida, is a statewide network bringing together 14-member food banks across the state to try to reduce hunger. The association has the team at Johnson & Blanton and backing it up when it needs a helping hand.
And as you consider other ways to help Floridians in need this holiday season, use the Florida Department of Agriculture and Consumer Services' "Check-A-Charity" tool to get detailed information about the organization you want to give to this year.