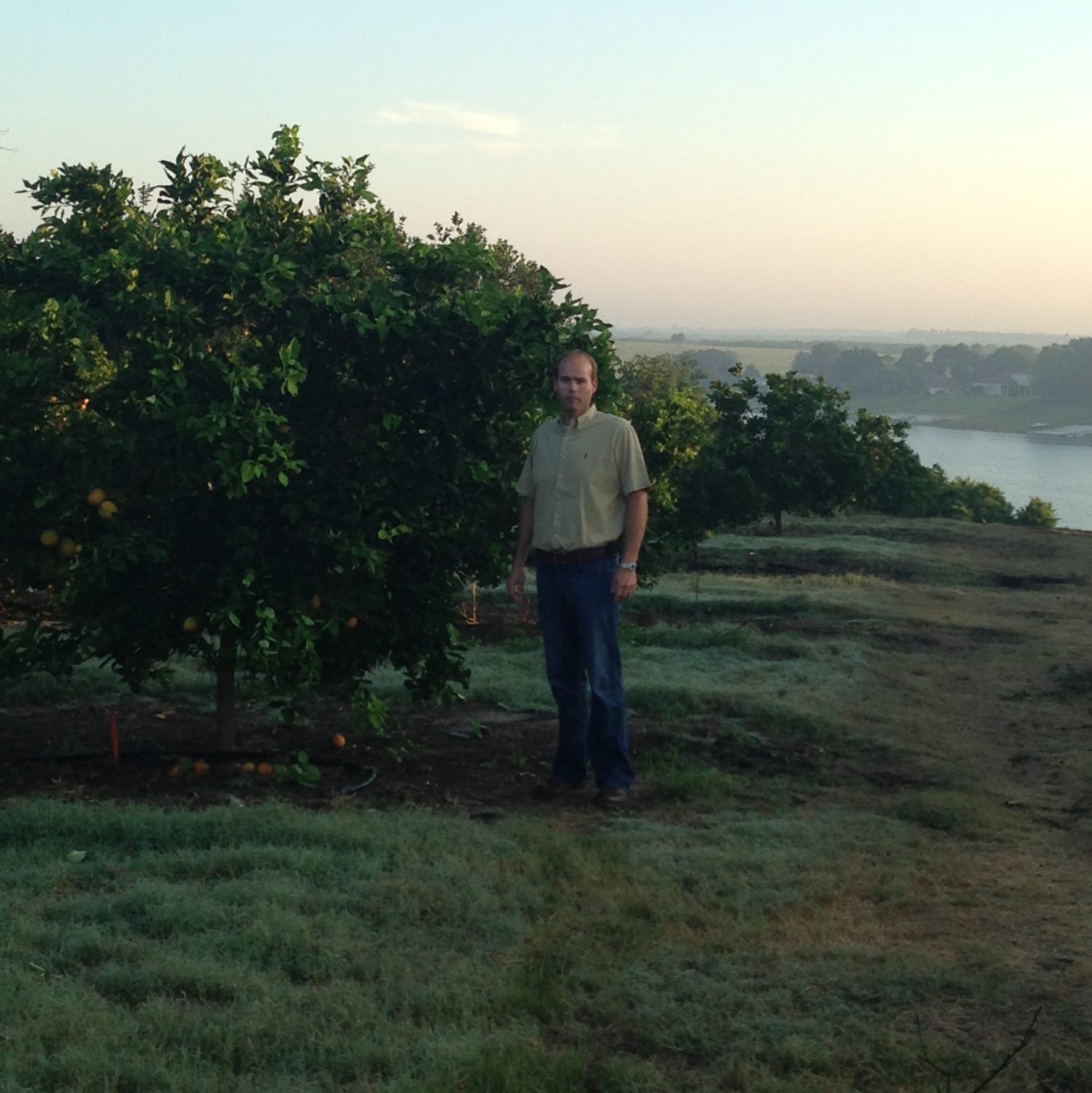 One of the state's messages on the impact of Hurricane Irma was that its path could not have been "more lethal" for Florida agriculture — especially citrus.
The damage is still unfolding, as shown by changing USDA citrus forecasts. It's hard to grasp the full extent of what's happened to Florida oranges.
Ahead of Thanksgiving, a Florida grower spoke with Florida Politics to shed light on the crisis facing the state's citrus.
Kyle Story is a fourth-generation Florida grower and the vice president of The Story Companies, which owns or manages about 7,000 acres of citrus, peaches and blueberries across the lower half of the state. 
In the scope of Florida's expansive citrus field, Story considers his company to be mid-sized. He volunteers with Florida Citrus Mutual, which he described as the legislative "advocacy arm" for Florida citrus growers.
He walked through the before and after of Hurricane Irma, explaining what he did ahead of time and what farmers are doing in its wake.
"We did everything that we could ahead of the storm," Story said. He said because the company spans the state, he knew he'd be affected regardless of where the eye landed.
Story said his operations also placed front-end loaders around different parts of surrounding communities to help clear debris following the storm, but there wasn't much else he could do in preparation apart from securing equipment and farms, and ensuring that drainage ditches and retention pond levels were low to absorb the anticipated rainfall. 
Story said his crops in LaBelle and Immokalee, which both are near the Southwestern part of the state, took the most noticeable damage.
"We estimate a loss in that area of over 80 percent of the fruit crop," Story said. He said that the growers who had all of their crops in that area had likely "all but lost an entire crop of fruit."
Because blueberries and peaches had not bloomed by the time Irma made landfall, Story said the bulk of his loss came to his citrus crop, which he began harvesting early October.
He said that some Florida growers, however, likely aren't harvesting at all. He explained that when a vast majority of a crop isn't harvestable, it becomes economically unviable to collect what's left.
"You have to outweigh cost of harvest to the benefit of that return," Story explained. He said that when there's only between 10 and 20 percent of a crop available for harvest, it becomes hard to justify investing in labor for such a small yield.
"You may just let it all rot on the ground because it's more cost-effective." Story said. "As a farmer, that has to be one of the toughest decisions you make."
Story added that, depending on how many hours went into cultivating the crop, deciding not to harvest is not only financially devastating, but "emotionally trying."
There's another particularly tragic element to Irma's damage: The storm wiped out an orange crop that, for Story and others, had been the healthiest in years. Citrus greening had plagued Florida citrus for several years leading up to the 2017 harvest, Story said.
"To grow one of largest crops statewide in the past five years and have a storm of this magnitude wash it away — it's hard," Story said. "Farming is an emotional job, whether you want it to be or not."
Story said he has crop and tree insurance in place to help with financial recovery following storms like Irma. But that it's very costly and he hasn't made a claim on the insurance since 2004, when several hurricanes ravaged the state.
He said there are varying levels of coverage. His policy requires him to lose 50 percent of a crop before he can make a claim.
"It is a very costly and inadequate insurance policy," Story said. But he said that Ted Yoho, Darren Soto, Al Lawson, Jr. and Neal Dunn — all of whom are Floridians on the U.S. House Agriculture Committee — are working to better citrus insurance.
Story also nodded to Agriculture Commissioner Adam Putnam and Gov. Rick Scott, along with U.S. Sens. Marco Rubio and Bill Nelson. He said they're all doing what they can to help Florida's farmers.
But Florida citrus relief was not addressed in both the U.S. House's disaster package and the White House's request last week. Still, Story is confident that the upcoming Senate request will include citrus relief, or rebuilding, dollars.
"It has been disappointing to not be included in any type of relief," Story said. "But, we feel confident that — with the leadership of our elected officials from Florida and other states — that we will be ultimately successful in securing the needed rebuilding efforts."
For Story and other farmers, however, it's an inherent sense of resilience that will ultimately restore Florida citrus.
"Everybody is safe, everybody is healthy," Story said. "We feel confident that we'll be able to grow another crop — and we will."