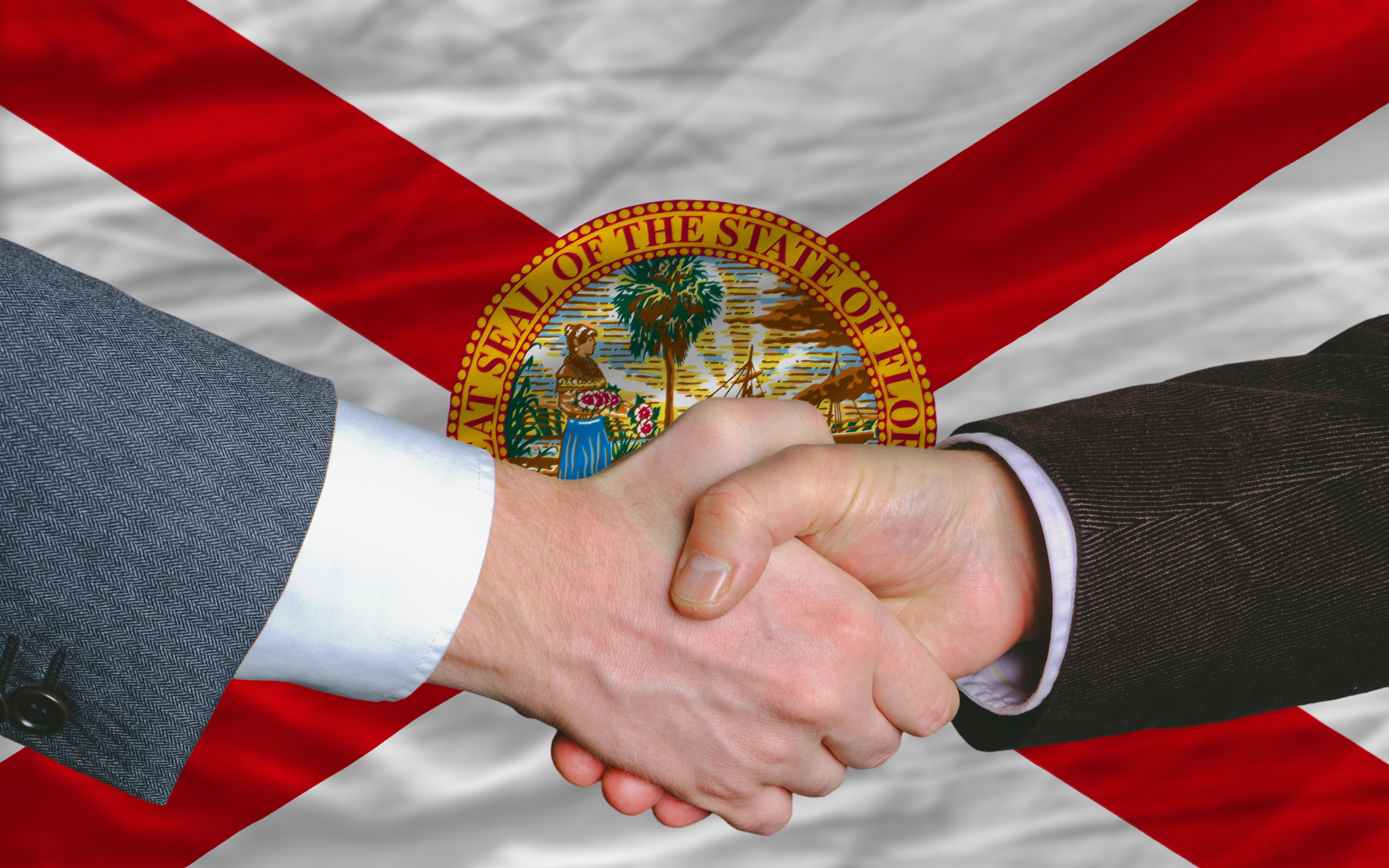 A new poll released Tuesday found a majority of Floridians support the use of state money to lure jobs to the Sunshine State and also showed significant shifts in attitudes about the Florida budget, taxation and the quality of government services.
The USF-Nielsen Sunshine State Survey found 58 percent of Floridians support business incentives while just over a quarter see them as corporate welfare and 13 percent said they had no opinion.
The optics on incentives have seen a significant drop-off from the height of the Great Recession in 2010, when a record 69 percent of Floridians supported the policy, and are a slight decrease from 2015, when 60 percent backed them.
White and Hispanic Floridians were most likely to support the use of incentives, with just better than three-fifths backing them in the survey, while more than two-thirds of Floridians aged 55 to 64 were in favor alongside 63 percent of high-income households.
The survey also keyed into Floridians' perception of how the state handles its budget, with a full 63 percent having a negative view of state money management. Sussed out into four categories, 4 percent said the state was doing an "excellent" job with taxpayer money, while 29 percent selected "good," 38 percent chose "fair" and 25 percent said the state was a "poor" financial steward.
Sunshine State residents were split when it came to what they expected from the state on marquee issues, such as tourism funding.
House Speaker Richard Corcoran and Gov. Rick Scott waged a public battle over funding for the state tourism marketing Visit Florida during the 2017 Legislative Session, and just slightly more respondents, 38-34, side with Scott by agreeing that slashing funds for the public-private partnership would be heading "in the wrong direction."
When it comes to whether the state should cut services or increase taxes in the belt-tightening 2018 budget, voters were split 47-47, though the share that said it would support "raising taxes to improve critical services and infrastructure" spiked from 19 percent in 2015 to 27 percent in the new poll.
The issue of which tax was the "most unfair" was less murky: Floridians hate the communications services tax with a passion. A full 46 percent said fees tacked onto cell phone and internet bills were the least fair. In 2015, just 32 percent felt the same way.
Property taxes followed in a distant second place with 20 percent, tolls came in third with 13 percent followed by 8 percent who pegged the sales tax as the most unfair.
The survey gathered responses from 1,215 Floridians between July 24 and Aug. 14. It has a margin of error of 2.8 percentage points.