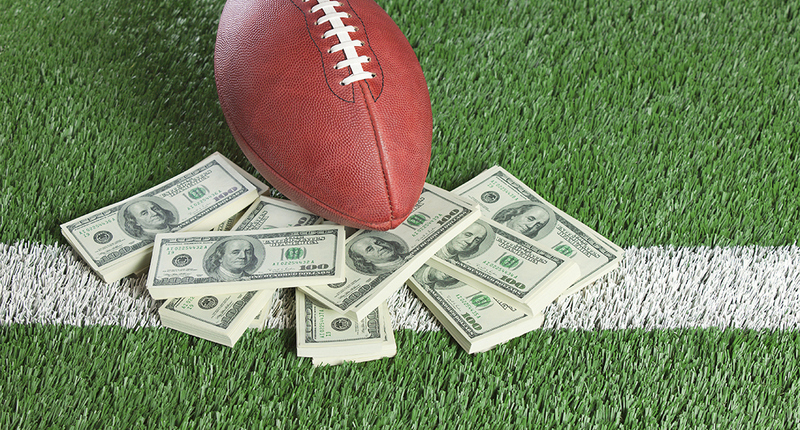 The Seminole Tribe of Florida's top in-house lawyer told lawmakers this week that their fantasy sports bills are a dealbreaker.
A $200 million dealbreaker.
The Tribe now says fantasy sports bills filed for the 2018 Legislative Session, if passed, would violate the Seminole Compact. That's the gambling agreement struck by the state and the Seminoles that, among other things, promises them exclusive rights to certain games. In return, the Tribe pays the state hundreds of millions per year.
Break that deal, the Tribe says, and it's entitled to pay not one more dime. Around 3 million Floridians say they play some sort of fantasy sports.
Jim Shore, the Tribe's general counsel, sent a warning letter dated Tuesday to Sen. Travis Hutson, a St. Augustine Republican, and Rep. Mike La Rosa, a St. Cloud Republican. Hutson chairs the Senate's Regulated Industries Committee, which oversees gambling issues; La Rosa chairs the House's Tourism & Gaming Control Subcommittee.
While Tribal leaders "remain willing" to talk about the legislation, Shore said any violation of their exclusivity deal "would allow the Tribe to cease all revenue sharing payments to the State." That amounts to over $200 million yearly.
But that's only if the state "expands" gambling. Fantasy sports fans have long argued their hobby – such as played on websites like FanDuel and DraftKings – is a game of skill and not of chance, and thus shouldn't be considered gambling.
A bill (HB 223) by Republican Rep. Jason Brodeur of Sanford would exempt fantasy sports play from state gambling regulation. Another bill (SB 374) by GOP Sen. Dana Young of Tampa would do the same.
Past measures in the Legislature would have gone further by explicitly declaring that fantasy play is not gambling.
Hutson's own omnibus gambling bill for 2018 (SB 840) includes a section on fantasy sports, defining it as being driven by player performance rather than team performance, and as long as someone isn't "commissioner" of more than ten leagues, he is exempt from regulation.
A proposed omnibus gambling bill failed this past session, getting caught up in a late-session meltdown over a renewed blackjack agreement with the Seminoles and related measures that would have expanded gambling in the state.
Requests for comment on the letter are pending with lawmakers.
Jacksonville correspondent A.G. Gancarski contributed to this report.