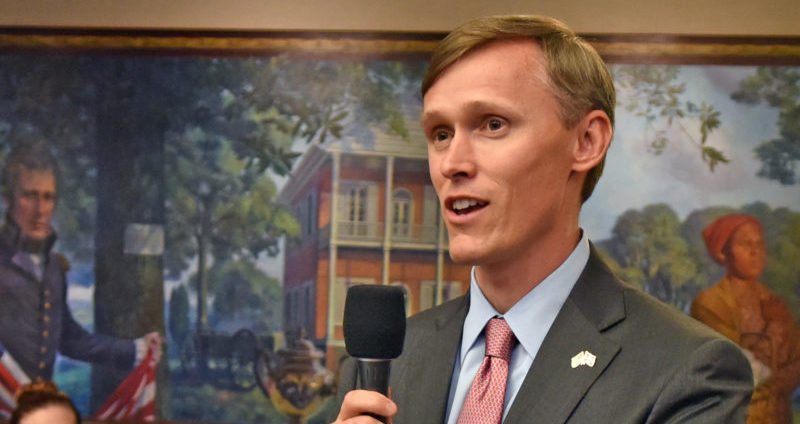 The big-money, high-stakes race for Attorney General isn't slowing down in December — at least not for Republican hopeful Frank White.
White, per a campaign press release, has accumulated $1,956,000 since announcing his candidacy in October. Of that sum, the candidate fronted $1.5 million.
In November, White raised over $195,000: $143,000 into his campaign account, and $52,000 into his political committee, United Conservatives.
The political committee received donations from the Florida Jobs PAC (a committee affiliated with the Florida Chamber, the GEO Group, and Pensacola's Gulf Power company.
"Our message of consistent, principled conservatism is resonating with the voters of Florida," said White. "I am humbled and encouraged by the outpouring of support I have received throughout the state. Our fundraising numbers are a direct manifestation of support for an Attorney General with a clear and consistent conservative record and vision. We look forward to the months ahead."
Campaign account numbers for White and his Republican opponents — retired Hillsborough Judge Ashley Moody and fellow State Reps. Jay Fant and Ross Spano — are unavailable as of this writing Monday morning.
Political committee numbers for Moody were underwhelming in November, however.
Moody brought in $10,000 total, via a check from Florida Jobs PAC. Moody closed October with just over $1.1 million on hand between her campaign account and that of her political committee, "Friends of Ashley Moody."
In what some observers think indicate a slower month than usual, Moody rolled out her finance committee on Monday. The group includes lobbyists Brian Ballard and Michael Corcoran, the brother of the Speaker of the House.
The filing deadline is Monday at midnight, so there should be a clearer sense of where the other candidates are at in the next few hours — but barring some developments, Frank White is winning the money race.