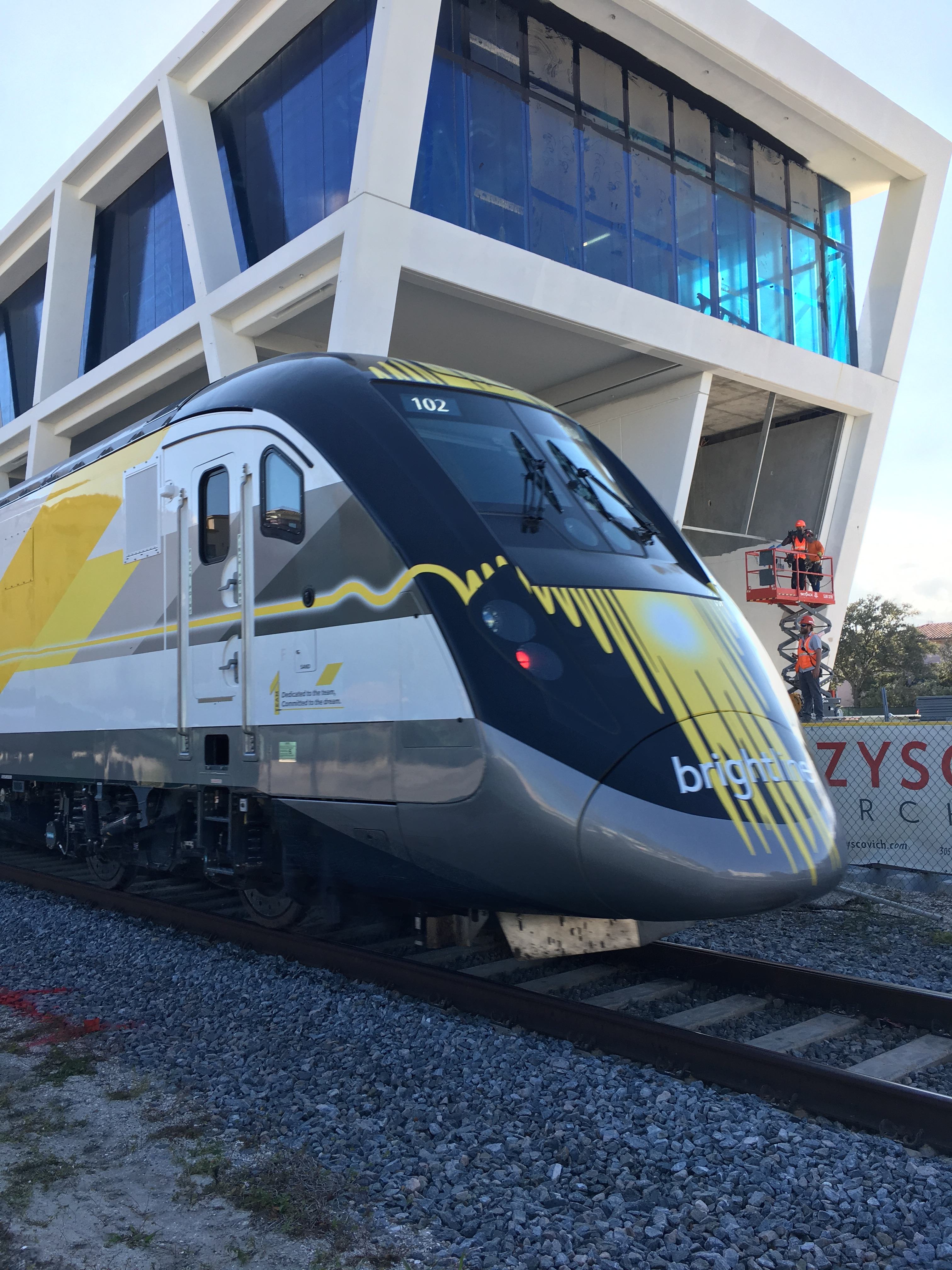 Indian River and Martin counties and Citizens Against Rail Expansion in Florida are seeking to delay and move Florida Development Finance Corporation consideration of financing for the All Aboard Florida train, charging that the meeting could violate Florida's open meeting laws.
The two counties and CARE-Florida are opponents of All Aboard Florida's plans to develop a private, high-speed, passenger train system from West Palm Beach to Orlando. They want the meeting delayed until they can receive and review meeting packets, and for the meeting to be moved from Jacksonville to somewhere within the rail route's corridor, contending that holding the meeting 150 miles away could be prejudicial to the issue.
The Florida Development Finance Corporation has scheduled an emergency meeting in Jacksonville for 10 a.m. on Dec. 18
All Aboard Florida is seeking Florida Development Finance Corporation backing for the issuance of $1.15 billion in lower-interest, Private Activity Bonds to finance upgrades of the Florida East Coast Railway tracks between West Palm Beach and Cocoa, and to construct new tracks from Cocoa to the Orlando International Airport. All Aboard Florida is preparing to launch its private "Brightline" passenger train service between West Palm Beach and Miami in a matter of weeks. The second phase of that project would, in a couple of years, run Brightline trains at speeds of up to 110 mph between West Palm and Cocoa, and up to 125 mph between Cocoa and Orlando.
Opponents, mainly in the ride-over counties of Indian River, Martin and St. Lucie, have fought against that second phase, arguing the trains would cause safety and environmental concerns with up to 32 trains a day crossing more than 100 at-grade street and road crossings and numerous canals and rivers at high speeds.
All Aboard Florida contends it will be meeting the nation's highest rail safety and environmental protection standards.
Financing the second phase has been an issue; in 2016  the U.S. Department of Transportation withdrew its allocation for $1.75 billion in Private Activity Bonds, and allocated $600 million worth of the bonds only for the South Florida phase.
In a letter sent Thursday to William Spivey, executive director of the Florida Development Finance Corporation, Indian River County Attorney Dylan Reingold, Martin County Senior Assistant County Attorney Ruth Holmes, and CARE-Florida counsel Stephen M. Ryan charge that the emergency meeting in Jacksonville appears to them to be in violation of Florida's Sunshine Laws.
"As the Florida Development Finance Corporation has not provided us with any agenda packet materials, we believe that any decision made by the FDFC must be postponed," they wrote.
"Additionally, we respectfully request that the meeting be relocated to somewhere within the corridor of the proposed project. It is highly prejudicial to conduct a meeting concerning the issuance of $1.15 billion in bonds 150 miles from the closest point of the proposed project. This is highly suspicious considering the meeting is being conducted far away from the FDFC offices, which do lie near the location of the proposed project," they continued.