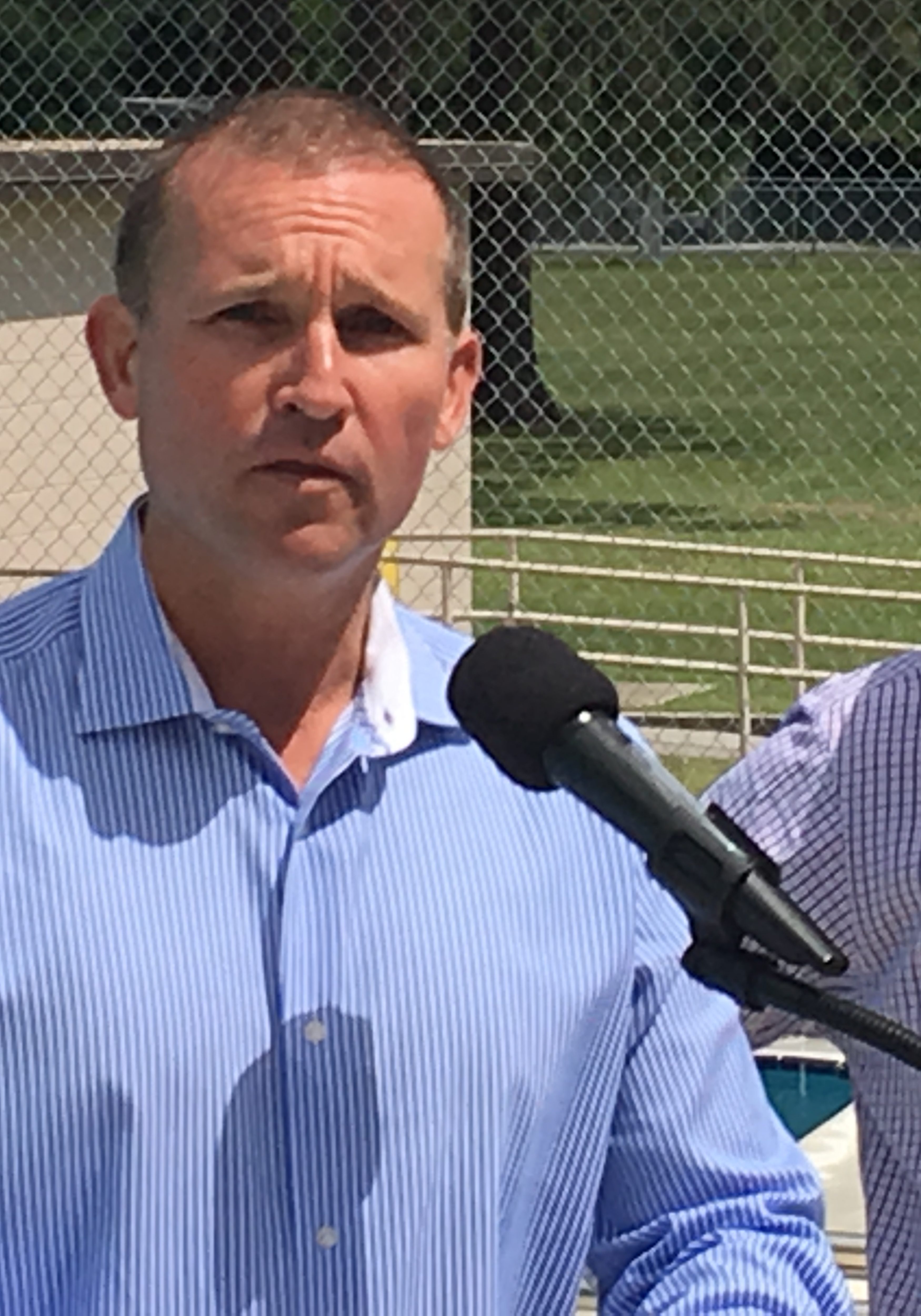 The Jacksonville City Council approved six members of the Kids Hope Alliance board on Tuesday, including Joe Peppers.
Peppers, in fact, was approved unanimously — but by no means does that mean his nomination process went smoothly, specifically with regard to one particular Councilman: Garrett Dennis.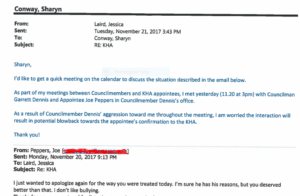 In fact, the process was characterized in an email by Jessica Laird — a liaison from the mayor's office who sat in on the meeting between Peppers and Dennis — as one in which Dennis showed "aggression" to her during a Nov. 20 meeting between Laird, Dennis, and the nominee, worrying her that there may be "blowback" against Peppers' nomination.
Peppers, for his part, emailed Laird on the evening of Nov. 20, describing Dennis' behavior as "bullying."
Councilman Dennis, meanwhile, had his own version of events — saying that the mayor's office's involvement in the process was unusual and raised questions about the "independence" of the nominees.
Dennis also noted that he felt the mayor was trying to intimidate him with follow-up communications, including a phone call and an invitation to an in-person discussion of the matter.
A former chair of the rules committee, Dennis met with what he estimates to be hundreds of nominees, and in all that time he had "never had the mayor's office babysitting nominees."
Dennis did not want Laird in the meeting, though he maintains that he was "not aggressive to her."
"I don't usually let people sit there," Dennis said, noting that Laird was attempting to defend Curry.
"If I allow you to speak," Dennis said he said to Laird, "it will be your last time. I told her to sit and listen, but it was not her place to defend the mayor."
Dennis, when asked, said his attitude had nothing to do with Laird being female, noting that a meeting between him, Ali Korman Shelton of the mayor's office, and another nominee reflected no such issues.
Curry and Dennis soon enough had words, Dennis related.
A tense elevator ride, in which Curry was "not a happy camper," gave way to a very "abrasive" phone call from Curry, which Dennis described as confrontational.
Dennis claims Curry invited him to his office for a follow-up conversation, but Dennis did not walk over.
Dennis also claims that Peppers talked to him on Nov. 21, and said that "the mayor shouldn't have sent a cub into the lion's den."
Peppers confirmed via email that the meeting was tense: "for various reasons, most of which I am not privy. From my perspective, we have resolved the issue and I look forward to working with CM Dennis and Ms. Laird going forward."
"My hope is that all parties show each other grace as we move forward and we focus on making KHA great for the children of Jacksonville," Peppers added.
The mayor's office — via Spokeswoman Marsha Oliver — offered a statement Friday morning.
Their take: the email speaks for itself.
"The email speaks for itself as it relates to whose actions were described as 'bullying.' It is not a practice of the mayor or his administration to discuss one-on-one interactions with council members. Mayor Curry did, in fact, contact Council member Dennis to request a meeting," Oliver wrote Friday morning.
"Mayor Curry is committed to ensuring that all City of Jacksonville employees thrive in a workplace where they are treated with the dignity and respect they deserve. As for the KHA board appointments," Oliver added, "we are delighted that Board member Peppers and the other nominees received overwhelming support for the experiences and contributions they will bring in serving Jacksonville's children."
Tensions between the Curry administration and Councilman Dennis have surfaced before, of course, both in the Kids Hope Alliance legislative process and the budget process that preceded this.
But this opens up a new chapter, a new level of tension — and the feeling among many close to the mayor's office was that Dennis crossed a line, one with particular provenance in this era when men intimidating women in the workplace has become an issue of unprecedented visibility and urgency to resolve.