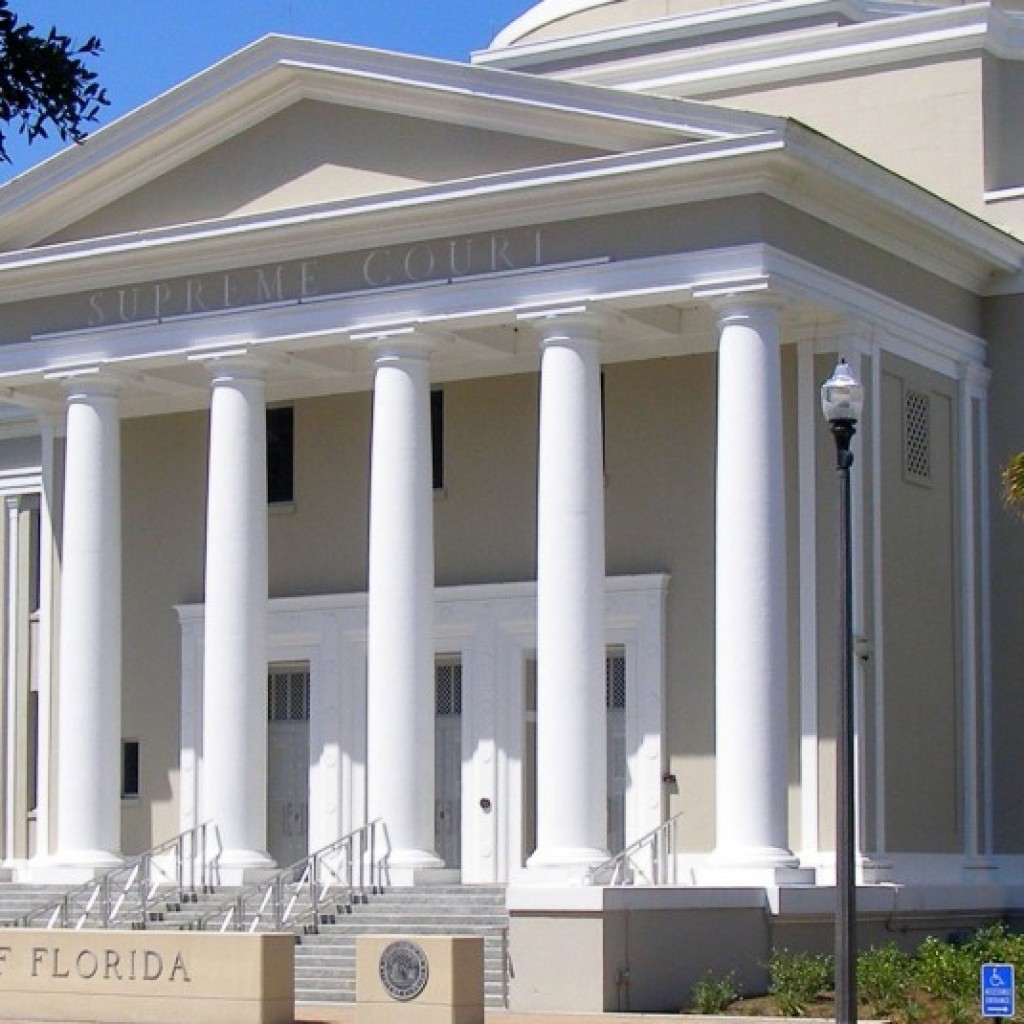 Partly because they came late to the court this year, some high-profile cases before the Florida Supreme Court will remain unresolved by the close of 2017.
As of this writing, the court's weekly opinion release was going to be on holiday hiatus until Jan. 11, though "out-of-calendar releases" are still possible, a spokesman said.
Here are a few of those pending matters, starting with the court's official summary:
— Herssein & Herssein v. United Services Automobile Association: "This case asks whether judges commit an ethical violation if they are Facebook 'friends' with litigants in cases pending before them."
The justices decided to weigh in after an August ruling by the state's 3rd District Court of Appeal that rejected a request to disqualify Miami-Dade County Circuit Judge Beatrice Butchko.
The dispute stems from Butchko being a Facebook friend of attorney Israel Reyes, who was hired to represent an insurance-company executive in a case before her.
The Herssein Law Group is seeking the disqualification; it sued a former client, United Services Automobile Association, for alleged breach of contract and fraud.
— School Board of Alachua County v. Richard Corcoran: "This case involves a challenge to an education bill passed by the 2017 Legislature."
A group of school boards is asking the court to block a wide-ranging education law passed this May. The boards filed a constitutional challenge to the bill, known by its number, HB 7069.
The 274-page bill, backed by House Speaker Corcoran, deals with controversial subjects such as charter schools and teacher bonuses. The challenge contends that the law violates part of the Florida Constitution that requires legislation to deal with single subjects.
Those named in the case are the school boards of Alachua, Bay, Broward, Hamilton, Lee, Polk, St. Lucie, Volusia and Wakulla counties.
(Ed. Note: The Supreme Court has since transferred the case to a Tallahassee trial court to handle.)
— International Association of Firefighters v. State of Florida: "This case involves a challenge to the Governor's 2015 veto of firefighter pay raises."
The union wants the court to strike down Gov. Rick Scott's 2015 veto of pay raises for the state's firefighters.
The 1st District Court of Appeal previously ruled that Scott's veto of $2,000 pay raises did not violate collective-bargaining rights. That court said Scott acted within his authority to veto spending items in the state budget, and that lawmakers could have overridden the veto but did not.
The Legislature included the $2,000 raises for firefighters in budget fine print known as "proviso" language, which Scott subsequently vetoed.
Attorneys for the state say the appeals court "merely applied a clearly articulated constitutional right" of the governor to veto spending items.
— Dante Martin v. State of Florida: "This case challenges criminal convictions related to a college hazing incident."
Martin is appealing his convictions in the 2011 hazing death of Florida A&M University drum major Robert Champion. Oral argument is set for Feb. 7.
Martin and Champion were both members of the school's famed "Marching 100" band. Champion, 26, succumbed to internal injuries after a brutal beating ritual with fists, mallets and drumsticks in a band bus that was parked outside a game in Orlando.
According to an Associated Press story, "the case brought into focus the culture of hazing in the band, which was suspended for more than a year while officials tried to clean up the program."
Martin, now 30, was sentenced in 2015 to 6 years and 5 months in prison on felony manslaughter and hazing charges, according to the Department of Corrections website. He is currently serving his time in the Wakulla Work Camp, with a release date of April 2020.
The News Service of Florida contributed to this post, republished with permission.