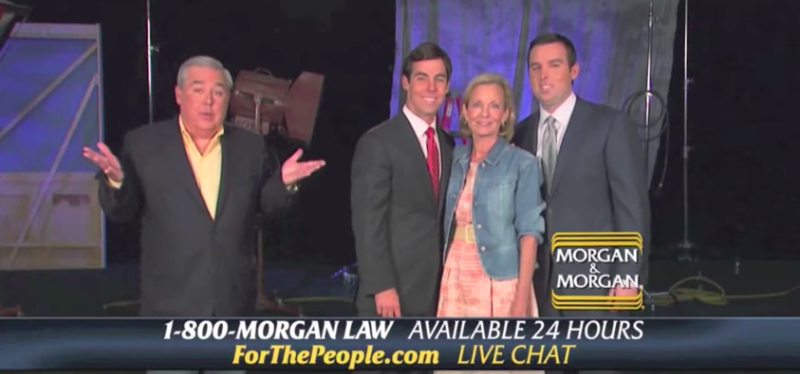 The Pennsylvania law firm suing the Orlando-based Morgan & Morgan law firm on a false advertising claim is asking a federal judge to postpone a hearing in the case.
The Rosenbaum & Associates personal injury firm, which filed suit in Philadelphia, wants more time for its expert to review copies of Morgan & Morgan's television commercials. (A previous story is here.)
The firm on Monday asked for a Jan. 4 hearing on its motion for preliminary injunction to be moved to some time in February, court records show.
Rosenbaum & Associates alleges that Morgan & Morgan's well-known ads, found on billboards and buses all across Florida, are "misleading" potential clients in the Keystone State.
According to the suit, the ads wrongly give the impression that Morgan & Morgan "actively litigate(s) claims in Pennsylvania" when its personal-injury practice there is actually "non-existent or minimal."
Morgan & Morgan—founded by attorney and entrepreneur John Morgan—began in Florida and now has offices in 10 other states, including Pennsylvania, according to its website.
Among its counterarguments: Rosenbaum & Associates "still has not presented any evidence of harm caused by (Morgan & Morgan's) allegedly misleading advertisements."
The Rosenbaum firm says Morgan's ad campaign is hurting their business and violates federal law governing false advertising and unfair competition.
The firm seeks a court order forbidding Morgan & Morgan from further advertising in the Philadelphia region and payment of revenue lost, among other things, including punitive damages.