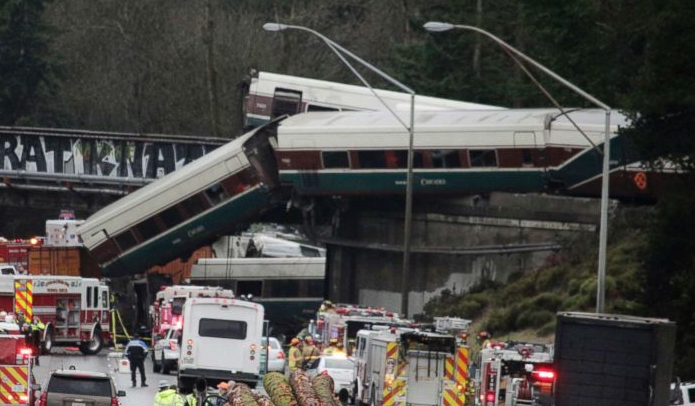 Monday's fatal train derailment in Washington state has Florida state Sen. Debbie Mayfield saying she sees the same fears and the same fights in the Northwest, and the same kind of potential tragedy, that have her pushing for state safety regulations of the Brightline higher-speed passenger train being planned by All Aboard Florida.
"I do not want something that  happened in Washington state to happen in the state of Florida and then we go back and say, 'well, we coulda, shoulda, woulda,' on state legalization that is our responsibility as state legislators for the safety of our citizens," Mayfield said Tuesday.
Mayfield, a Republican from Melbourne, has been pushing legislation that would make Florida's planned private, higher-speed-rail passenger train, Brightline, fall under both state and federal purview for safety requirements.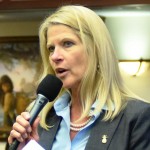 She and her counterparts in the state House, chiefly Reps. Erin Grall of Vero Beach and MaryLynn Magar of Tequesta, are the Florida Legislature voices for those in the Treasure Coast counties who oppose Brightline, and who contend that passenger trains capable of reaching 110 mph would present unique safety issues for their communities. This year Mayfield is pushing SB 572, and Grall and Magar are pushing companion HB 525.
All Aboard Florida and Brightline officials have long countered those concerns with pledges that they would be building the railway to the highest federal standards, and that the train business and train safety are and nearly always have been federal matters for regulation. That includes using "Positive Train Control" technology, which would electronically prevent the train from exceeding the speed limits. The company also is working with local first responders on training for train emergencies.
"Brightline is working toward operational readiness in close coordination with federal authorities to ensure we meet the highest safety standards," the company said in a statement released Tuesday. "As we have communicated to local stakeholders, we are currently operating simulated service, which means we are running our schedule without passengers.
"The safety of Brightline's guests, teammates and stakeholders is our highest priority," the statement continued. "We are installing safety measures such as a new automatic train control signal system, Positive Train Control, crossing predictor units to provide consistent warning time to motorists of a train's approach, and grade crossing improvements at every at-grade intersection."
Yet on Tuesday Mayfield was openly wondering whether the federal standards were enough to prevent Monday's Washington derailment — that Amtrak train's very first run. At least three people were killed, and nearly all the 80-some other people on the train were injured when it went off the rails, and much of the train off a bridge onto an interstate highway. The Seattle Times is reporting Tuesday that the train apparently went into a 30-mph curve at 80 mph, though that is not confirmed, and The Times said it had no information about why the train might have been traveling so much faster than it should have been.
"The legislation that I have filed for the last two years is to ensure that something like what happened in Washington state does not happen in the state of Florida and then have us backpedaling, saying what could we have done? What should we have done?" Mayfield said.
The legislation also calls for first responders along the railway to be trained and equipped to handle passenger rail accidents. It also calls for required installation of some high-tech train safety equipment that would control train speeds in dangerous stretches and monitor crossing gate malfunctions.
Mayfield said reports out of the Northwest [the Amtrak train connects Portland, Ore., and Seattle] tell her there are clear parallels between concerns raised by communities there, and those raised by communities in Florida's Treasure Coast stretching between West Palm Beach and Cocoa.
"They were fighting the same things that we're fighting here with All Aboard Florida or Brightline. Again, this is passenger rail that we're referring to. We're private. This is a private entity. This is a capital venture company that All Aboard Florida or Brightline is owned by," she said.