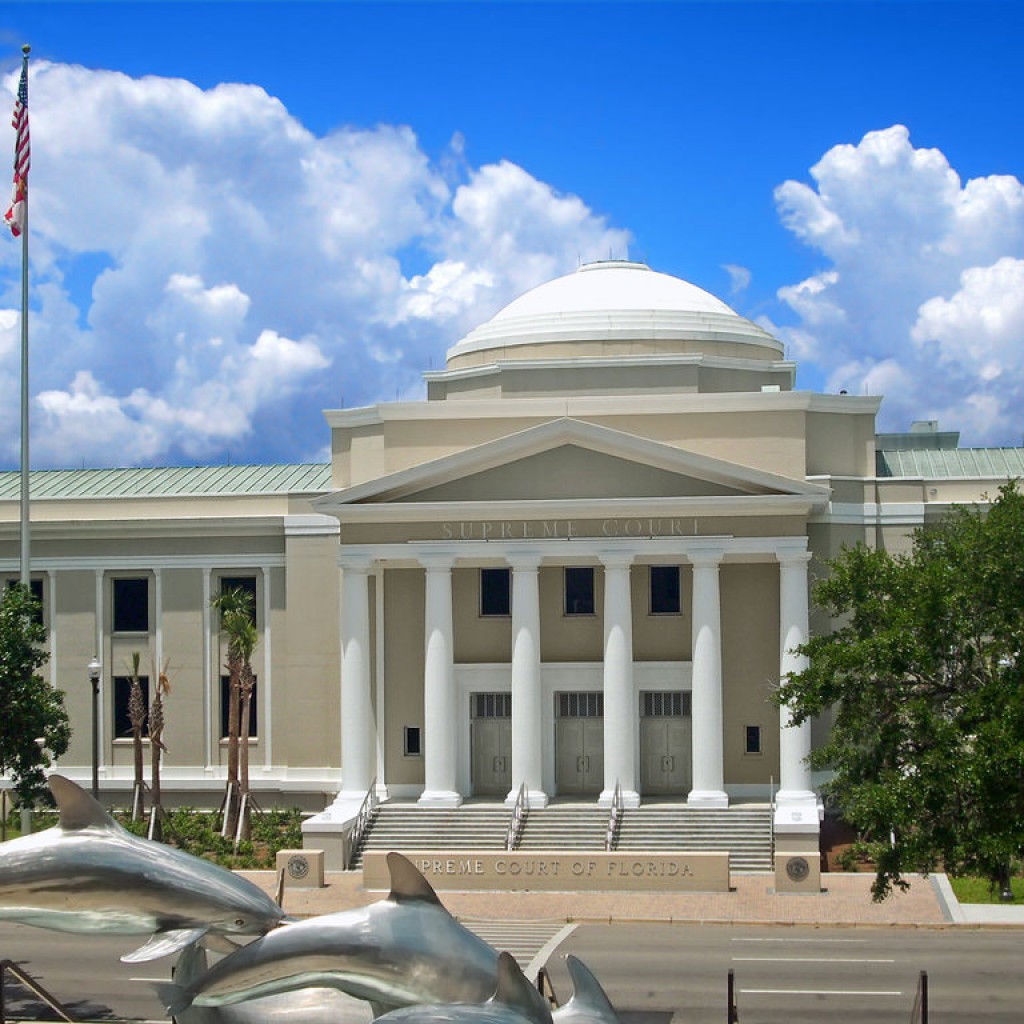 In a 4-3 decision Tuesday, the Florida Supreme Court handed over a constitutional challenge to a contentious education law to a local court to handle.
Without explanation, the Supreme Court transferred the matter (SC17-1996) to the 2nd Judicial Circuit, headquartered across the street from the Capitol.
School Board of Alachua County v. House Speaker Richard Corcoran "involves a challenge to an education bill (HB 7069) passed by the 2017 Legislature," the case's official summary says.
A group of school boards want the court to block the law, championed by Corcoran.
"The 274-page bill makes many changes to state law, ranging from requiring elementary schools to offer daily recess and making it easier for teachers to win bonuses to letting charter schools get a share of school district construction money and making it easier for charters to move into areas with low-performing traditional public schools," the Palm Beach Post explained.
Chief Justice Jorge Labarga joined with conservative Justices Charles Canady, Ricky Polston and Alan Lawson to transfer the case.
Left-leaning Justices Barbara Pariente, R. Fred Lewis and Peggy A. Quince "would request responses," the order said.
"The transfer of this case should not be construed as an adjudication or comment on the merits of the petition, nor as a determination that the transferee court has jurisdiction or that the petition has been properly denominated as a petition for writs of quo warranto and writs of mandamus," said the court's order.
"The transferee court should not interpret the transfer of this case as an indication that it must or should reach the merits of the petition," it added. "The transferee court shall treat the petition as if it had been originally filed there … and is instructed to consider expediting the petition as it appears to be time sensitive based upon the allegations.
"However, a determination to expedite consideration is at the discretion of the transferee court," the order said. "… No motion for rehearing will be entertained."
Besides Alachua, the school boards of Bay, Broward, Hamilton, Lee, Polk, St. Lucie, Volusia and Wakulla counties joined the suit.
Its claims are that the law breaks the single-subject requirement in the Florida Constitution, its "title is overly generic and encompasses legislation on a wide variety of subjects," and is a "prototypical example of 'logrolled' legislation."