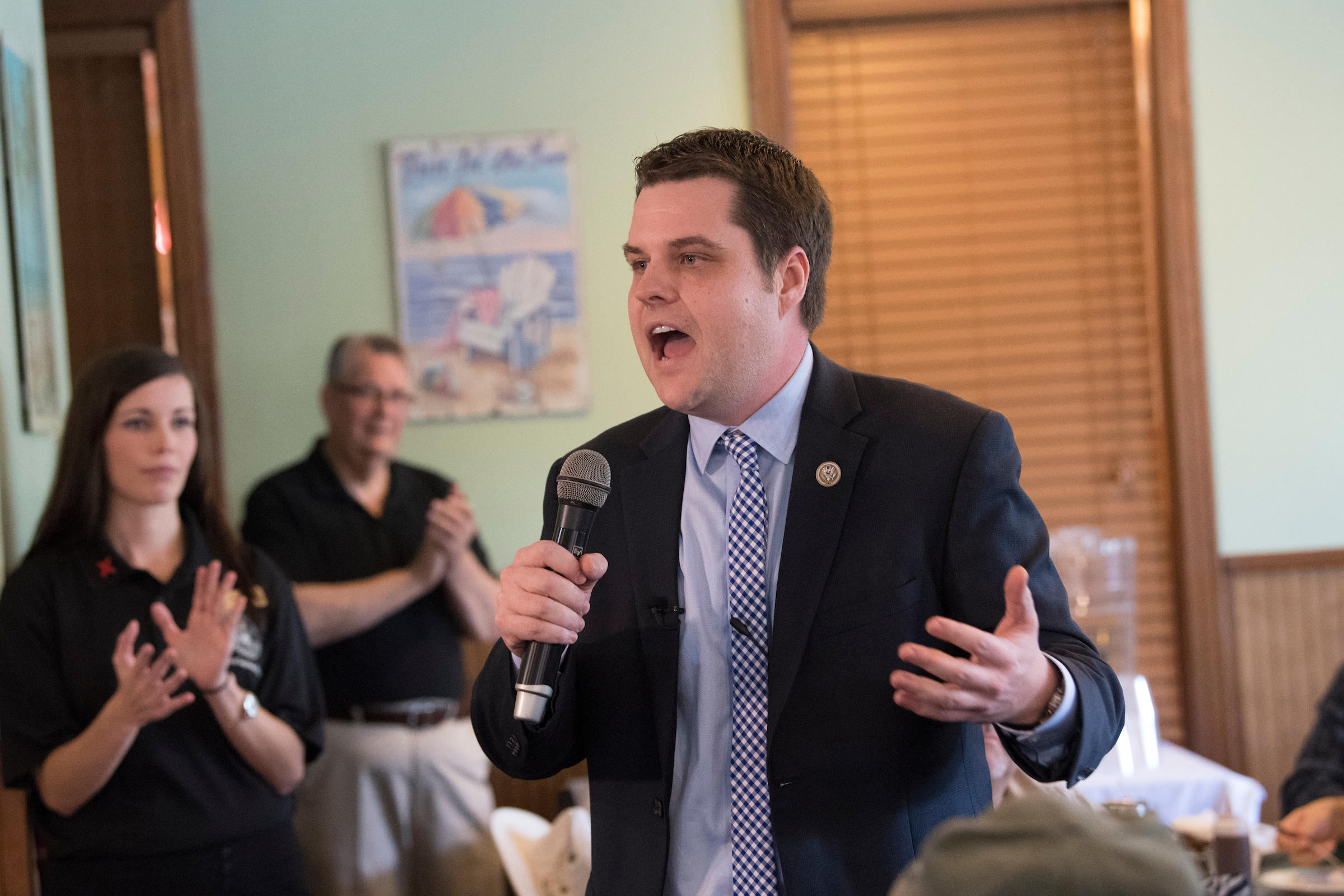 U.S. Rep. Matt Gaetz appeared on MSNBC Tuesday, just minutes before the U.S. House voted to approve the tax reform bill.
Gaetz noted that the deficit wouldn't "balloon" as a result of the tax cuts, if there were "bipartisan" cooperation on spending cuts, such as a Republican proposal to force "able-bodied, childless adults to actually go to work to receive benefits" from the federal government.
"Certainly in the early years, this tax cut will negatively affect the deficit," Gaetz added.
His hope: the tax cuts will "unlock the potential in the American economy… the high water that will raise all the boats."
When confronted with the reality that, by 2027, 80 percent of the bill's benefits will go to the top one percent of taxpayers, Gaetz contrasted the bill to the "way of the left," which "led to no wage growth."
"Our expectation is this bill will be very popular when people actually start to see more money in their paychecks," Gaetz said.
"We should be judged on this bill based on whether or not it leads to wage growth," Gaetz added, asserting that the bill will lead to a repatriation of capital.
The conversation turned to commercial real estate, an arena in which President Donald Trump makes a lot of money, and is poised to save $11 million a year in taxes with these reforms.
"The President didn't run as Robin Hood," Gaetz said. "He ran as a person who would provide an America First style of leadership."
"The president will benefit," Gaetz affirmed, but so will other Americans.
"I'm very glad we're forward leaning," Gaetz said, regarding boosting the commercial real estate market.