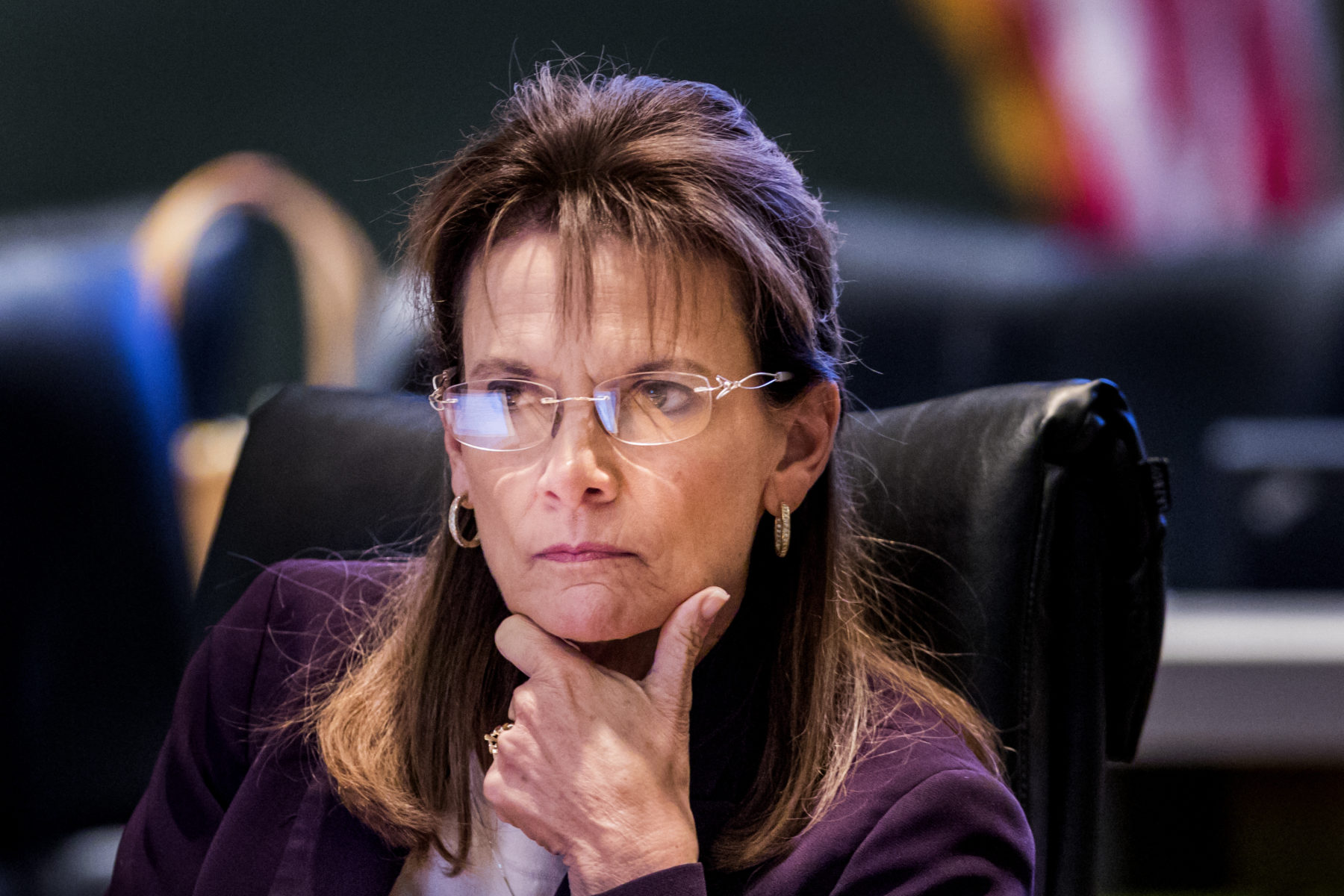 With state Sen. Jack Latvala's ignominious resignation Wednesday afternoon, state Sen. Denise Grimsley quickly announced she is donating money her political committees received from Latvala's political committees to a domestic violence group.
Grimsley's move sets a challenge to dozens of other elected officials and political groups that have received money from Latvala's primary financial tools of power, his Florida Leadership Committee and other political committees, which have been among the most active and generous backers of Republicans and Republican-leaning political committees in recent years.
Latvala resigned following two damning reports this week on his alleged serial sexual harassment.
"I believe Senator Latvala has done the right thing in resigning from the Florida Senate today," Grimsley, the Zolfo Springs Republican who is a leading candidate for Florida Agriculture Commissioner said in a statement Wednesday afternoon.
"Further, given the seriousness of the allegations and the findings in the reports, I have directed my campaign and political committee to make a sponsorship donation in the amount of $60,000 from Saving Florida's Heartland, as well as $12,000 from my Agriculture Commissioner campaign account to the Florida Coalition Against Domestic Violence," she stated. "These amounts are derived from contributions received from the Florida Leadership Committee, Sawgrass PAC, Twenty-First Century Florida Committee, and from Senator Latvala."
"I know the Florida Coalition Against Domestic Violence will make good use of these monies, especially during this Christmas season," she said.