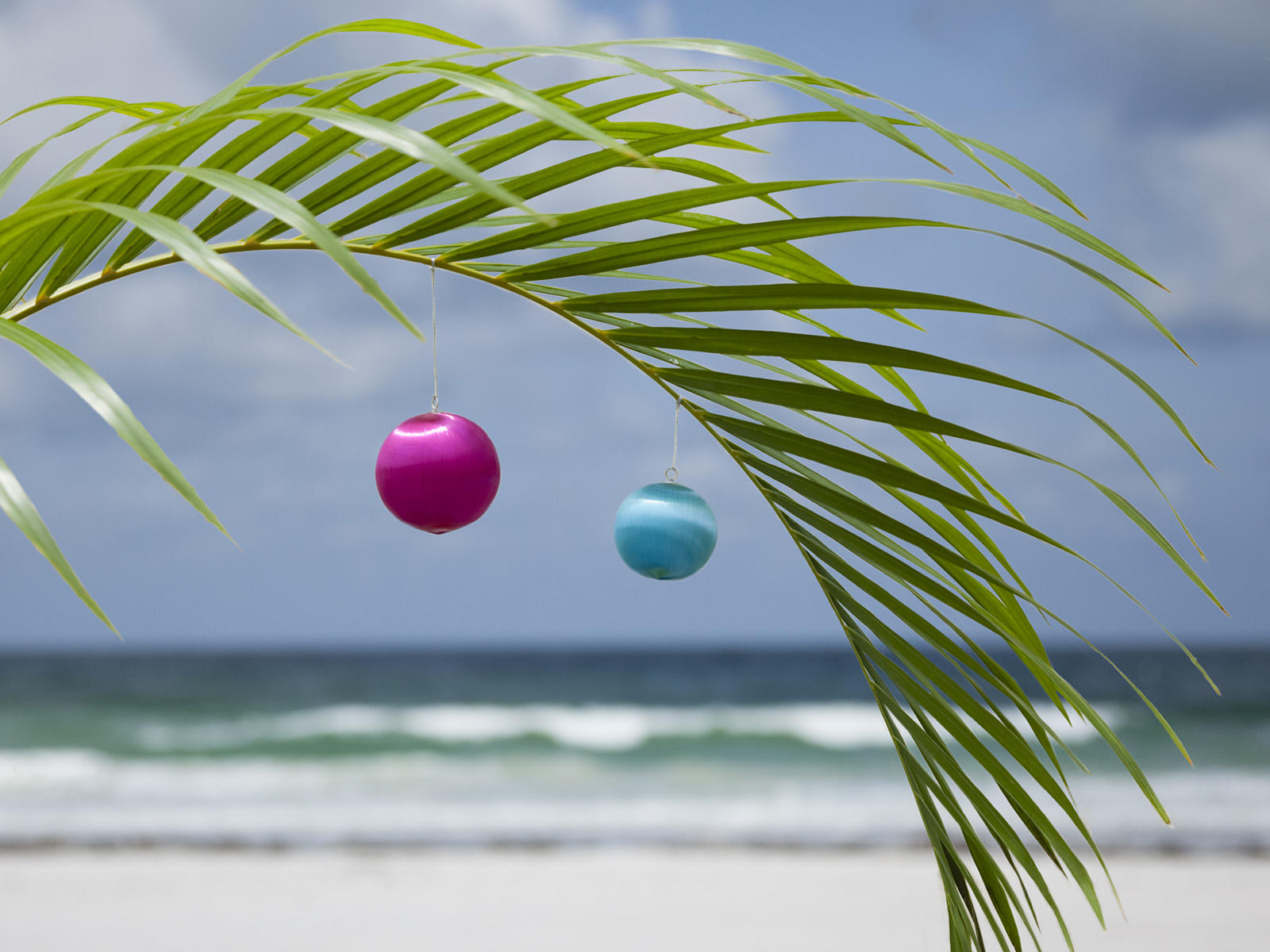 The holidays have arrived.
Carols and cookies, family and friends, brightly lit Christmas trees, twinkling menorahs, and a nip of eggnog from that trusty Marty Moose glass to keep you warm at night.
While the festivities that come along with the holiday season are anticipated by all, the season also gives us a chance to give back to our communities in ways big and small. And when it comes to giving back, this year Floridians came through in spades.
In the face of tremendous adversity after Hurricane Irma, followed by Maria hitting our Puerto Rican neighbors shortly after, Floridians logged more than a million volunteer hours by Thanksgiving according to Volunteer Florida.
But that doesn't mean there isn't more work to be done.
Many of the people impacted by the historic hurricanes are here to stay, and there are millions more who were in need long before those storms hit our shores and could use some holiday cheer.
If you're to looking to boost your volunteer hours and help your community this holiday season, why not spend the weekend helping out at a food pantry or hunger organization?
According to Feeding Florida, there are more than 3.5 million hungry Floridians. They are doing what they can to help families in need through their network of food banks and community- and faith-based nonprofit agencies.
When the organization, formerly known as the Florida Association of Food Banks, needs a hand advancing its cause in the Florida Legislature, it turns to the team of Travis Blanton, Jon Johnson and Darrick McGhee at Johnson & Blanton. But there's no such thing as "too many cooks" when it comes to feeding the hungry, so if you've got the time over the holidays you can further their mission as well — Feeding Florida will even help you find a local opportunity to serve. If time is short, even a $1 donation can provide $7 worth of food to the hungry among us.
There's also Farm Share, where volunteers and inmate labor sort and package surplus food and distribute it to soup kitchens, shelters, churches and other organizations feeding Florida's hungry. The Homestead-based organization distributes more than 6 million household food packages — or about 40 million pounds of food — to Florida families in need each year.
While Farm Share is helping others, it turns to Smith Bryan & Myers' Matt Bryan, Jeff Hartley, Lisa Hurley, and Andrea Reilly. If you want to help, just enter your ZIP, and you'll know who to call.
While there's never a wrong time to help feed others, nothing says the holidays quite like sharing a spectacular feast with your loved ones, and if prime rib is on your holiday table, you might want to say a quick thank-you to the Florida Cattlemen's Association.
Since 1934, the organization has been devoted to promoting and protecting the ability of cattlemen to produce and market their products. The state's cattle industry is one the 15 largest in the country, so it's no surprise they've invested in top lobbyists to protect their interests in the Florida Legislature, enlisting the help of Sam Ard and Gabrielle Craft at Ard Shirley & Rudolph.
If side dishes are more your thing, then tip your hat to the growers across the state that keep us — and the United States — with a full cornucopia. The state's agriculture industry is one of the largest in the country, ranking 18th among all states in the number of farms.
Don't quite know what to serve as a side dish yet? According to the Department of Agriculture and Consumer Services, cauliflower, eggplants, mushrooms, and tomatoes are just a few of the fruits and vegetables in season. And if you're looking to send your family a taste of Florida, just know that oranges, tangerines and grapefruits are also in season.
Even if your menu is set, preparation can be a pain, and sometimes a few of those must-have herbs and spices have mysteriously disappeared from the rack just as you roll up your sleeves and don the apron.
If that happens, don't fret. The folks at Publix are keeping the doors open until 7 p.m. on Christmas Eve for that last minute grocery run.
When Publix needs the Florida Legislature to help make shopping a pleasure, it sends the team at Floridian Partners, including Jorge Chamizo, Charles Dudley and Teye Reeves, as well as advocates Thomas Culligan and Lindsey Napier.
Speaking of shopping, it might not be too late to find that perfect present. According to the National Retail Federation, 53 percent of Americans — or nearly 126 million people — were expected to take part in "Super Saturday," the Saturday before Christmas. That's a lot of last minute shopping, but in 2016 nearly two-thirds of shoppers waited until the last minute to grab their gifts.
Need some ideas for a last minute present? Walmart plans to keep the lights on until 6 p.m. on Christmas Eve, while Target will be open until 11 p.m. for the true procrastinators — or those of us who find themselves with an unexpected guest or two.
And while the big box retailers are making sure all the boxes are checked on your holiday list, they've enlisted their own elves to make sure the Legislature double checks their wish lists.
When Target needs some help, it turns to, among others, Chris Dawson, Katie Flury, John Harris, Ty Jackson, Marlene Quintana, Joe Salzverg, Robert Stuart and Jason Unger at GrayRobinson. Going to bat for Walmart are teams at The Mayernick Group, The Rubin Group, Pittman Law Group and Corcoran & Johnston when they need an assist.
If you still need to ship a present to your favorite aunt, then let your fingers do the shopping. According to Amazon.com, presents ordered by Friday will make it in time for Christmas, while in select cities one-day shipping and same-day shipping will work through Dec. 23 and Dec. 24, respectively.
When the house that Jeff Bezos built needs some help navigating through the Legislature, it turns to Brian Ballard, Carol Bracy and Mathew Forrest at Ballard Partners.
And while Santa Claus will circle the earth delivering toys to good girls and boys Dec. 24, the folks at UPS and FedEx have been playing elves for weeks already. The people at UPS will be delivering packages through Saturday, with FedEx following suit. Of course, both companies offer some pricey white glove services for Christmas delivery, but chances are your aunt would be just fine getting one last present after the holiday has come and gone.
When UPS needs some help delivering a message to the Florida Legislature, it turns to the team of Toni Large and Steven Uhfelder at Uhfelder & Associates; while FedEx looks to Duple Jantelle Travillion, its in-house lobbyist.
The holiday season wouldn't be as special without the glow of twinkle lights, Christmas trees and menorahs. But those holiday decorations can prove dangerous. Earlier this month, Agriculture Commissioner Adam Putnam and the men and women of the Florida Forest Service gave out a few tips on getting through the holidays without burning down the house.
First and foremost, keep that Christmas tree watered and away from the fireplace and the space heater. Christmas trees, especially water-starved ones, would love nothing more than to be a 6-foot fire starter. Also be sure to take a look at those holiday lights to make sure they were tested at facilities, such as UL or ETL, that the wires aren't frayed and that the bulbs aren't cracked.
Putnam and Co.'s final tip is one that's good year-round: Blow out the candles and turn off the string lights before you go to bed. A good balsam and cedar candle can put anyone in the holiday spirit, but there are few things worse than waking up to a burning home.
While men and women of the Florida Professional Firefighters are watching our backs, they have teams of top-notch government affairs experts looking out for them in the Florida Legislature. When they need a hand, the organization turns to Screven Watson at Screven Watson & Associates, and advocates George Marsh, Rocco Salvatori, Richard Sicking, James Tolley, Kurt Vroman and Douglas Watler.
As we wrap up, let's not forget the reason for the season. For many, the next few days have little to do with presents and Jolly Old Saint Nick. They'll be using the next few days to reflect on their blessings in the past year and ponder what the next year has in-store.
The religious community likely has little time to think about lobbying their lawmakers this holiday season, especially as their places of worship fill up with congregants (some of whom haven't visited in a year). So it's no surprise religious organizations across the state turn to the professionals when they need an intervention in the capital city.
The Florida Catholic Conference, the public policy voice behind the Catholic Bishops of Florida, looks to Ingrid Delgado, James Herzog, Marco Parades and Michael Sheedy when it needs help in Tallahassee. The Florida Association of Jewish Federations, meanwhile, has the team of Mario Bailey, Ellyn Bogdanoff, Bernie Friedman, Yolanda Cash Jackson, Nicholas Matthews and Jeremy Shir at Becker & Poliakoff helping them out.