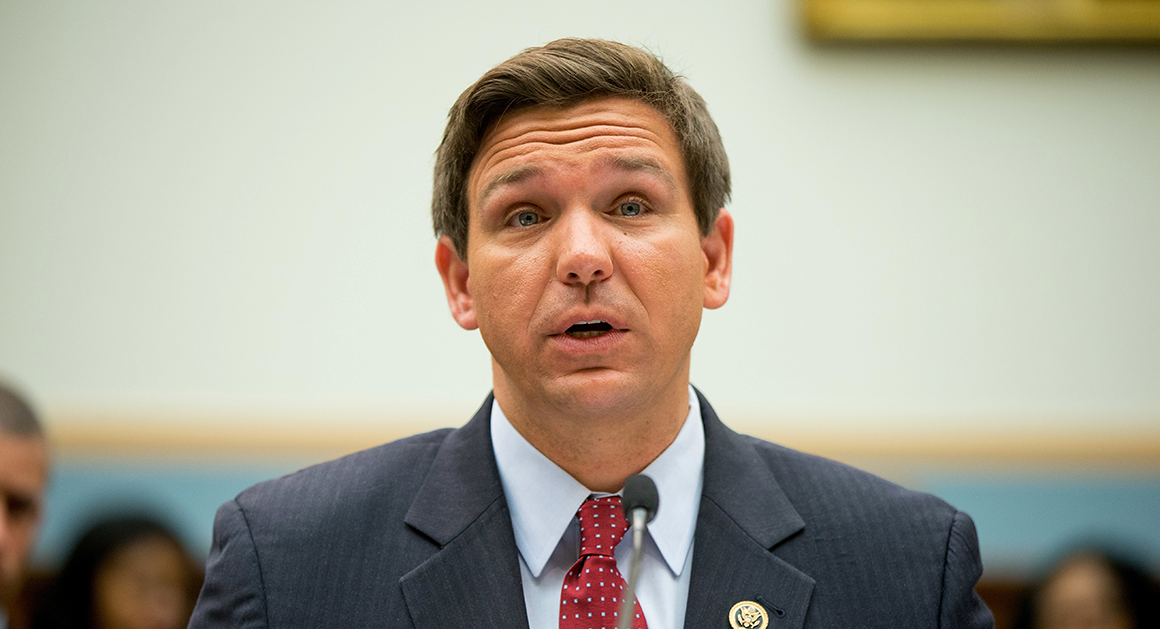 Apparently, Ron DeSantis is still making way toward the Governor's race, if a favorable interview on Fox and Friends Wednesday were any indication.
The Republican congressman was grinning from ear to ear, as the studio's big screen showed a tweet from part-time Florida Man and full-time President Donald Trump: "Congressman Ron DeSantis is a brilliant young leader, Yale and then Harvard Law, who would make a GREAT Governor of Florida. He loves our Country and is a true FIGHTER!"
https://twitter.com/realDonaldTrump/status/944276471614509057
The hosts invited DeSantis to "break some news," but he declined that offer — still smiling.
"I can tell you that when that tweet went out, the amount of buzzing on my phone from calls and texts, I thought the phone was malfunctioning, or there was something going on," said DeSantis. "When he tweets, and he has 100 million people that are seeing that, it's a really, really big deal, and I really appreciate the kind words from the President."
"[Trump] loves Florida, and he's been good for Florida, and I anticipate he'll continue to do that," DeSantis said, adding that he'll "come back on [the show] in the new year and break some news then."
When one of the hosts said that by promising to break the news, it was as if DeSantis were breaking news, the still-smiling congressman urged him to use his "deductive reasoning" skills.
A DeSantis run — with Trump's imprimatur — is a game changer for current GOP front-runner Adam Putnam.
The Agriculture Commissioner, who has run a disciplined campaign up until now, will now necessarily have to distance himself from Trump.
Also, Gov. Rick Scott — who Trump encouraged to run for the Senate — will not be able to co-brand (in any meaningful way) with the man who served in his Cabinet for seven years.