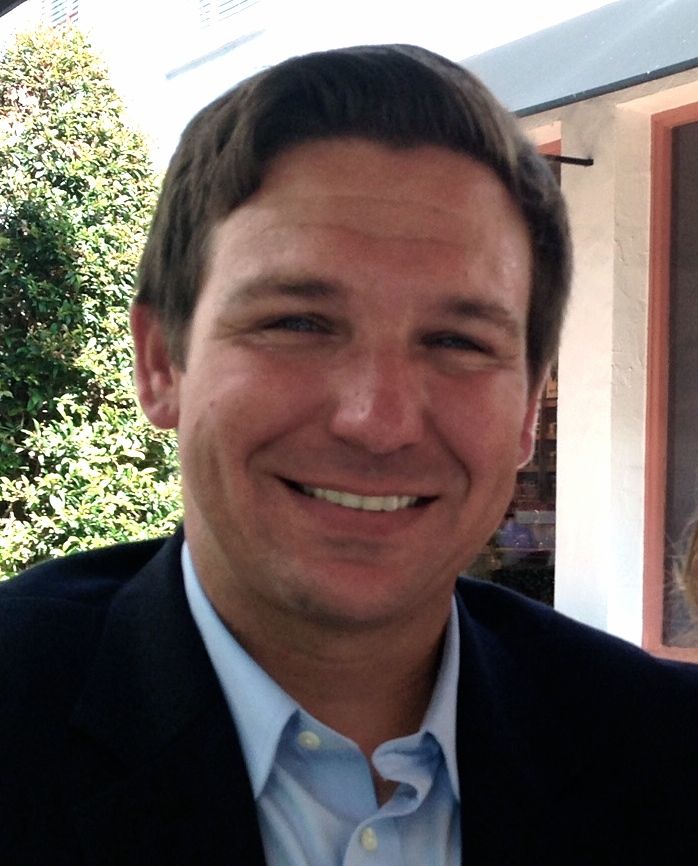 Republican U.S. Rep. Ron DeSantis has spent a couple of weeks now seriously signaling his interest in running for governor of Florida including getting an endorsement from President Donald Trump and now he has taken a material step toward a statewide campaign with the announcement of finance teams.
The existing federal campaign, Ron DeSantis for Florida DeSantis, announced state and national campaign finance leadership teams Friday morning, including more than 50 Floridians stretching from Miami through the Panhandle and featuring Palm Beach billionaire Thomas Peterffy; and more than two dozen national names, topped by Las Vegas casino mogul and conservative political rainmaker Sheldon Adelson.
The three-term congressman from Ponte Vedra Beach, representing Florida's 6th Congressional District, stretching from just south of Jacksonville to just north of Orlando, has put out feelers for a gubernatorial run all year. But even with this announcement he still has yet to file or make any clear announcement that he intends to run for governor.
So far the Republican side of the 2018 governor's race has Florida Agriculture Commissioner Adam Putnam running well ahead of anyone else. The only other major announced candidate, state Sen. Jack Latvala, is expected to withdraw soon, while the only other major expected candidate, House Speaker Richard Corcoran, has said he would wait until after the 2018 Legislative Session before deciding. A Gravis Marketing poll conducted last week found Putnam with 23 percent support, DeSantis with 12 percent, and no one else much above the margin of error.
The Democratic field includes former U.S. Rep. Gwen Graham, Tallahassee Mayor Andrew Gillum, former Miami Beach Mayor Philip Levine and Winter Park businessman Chris King.
DeSantis's finance teams were organized under the same campaign organization that has handled his congressional elections and his aborted 2016 run for the U.S. Senate. DeSantis has yet to open any state campaign accounts or committees, noted Ron DeSantis For Florida spokesman Brad Herold.
Petterffy may be the richest person in Florida — he is reported by Forbes to have a net worth of nearly $14 billion as a founder of online stock brokerages — and he has poured millions of dollars into Republican campaigns. In addition to him, DeSantis' state financial leadership team includes Republican donors and timeshare moguls Jackie and David Siegel of Windermere; Home Depot cofounder Bernie Marcus; Palm Beach fundraisers Gay and Stanley Gaines; and Art Hudson of Orlando.
In addition to Adelson, the national committee includes David Bossie of Dallas, who is chairman of the Citizens United political activism organization and was a deputy campaign director for Trump; Republican financier Rebekah Mercer of New York; Dick Uihlein of Chicago, a big backer of U.S. Sen. Ted Cruz and Club for Growth; and Christian-conservative cause financier Foster Friess of Jackson Hole, Wy.