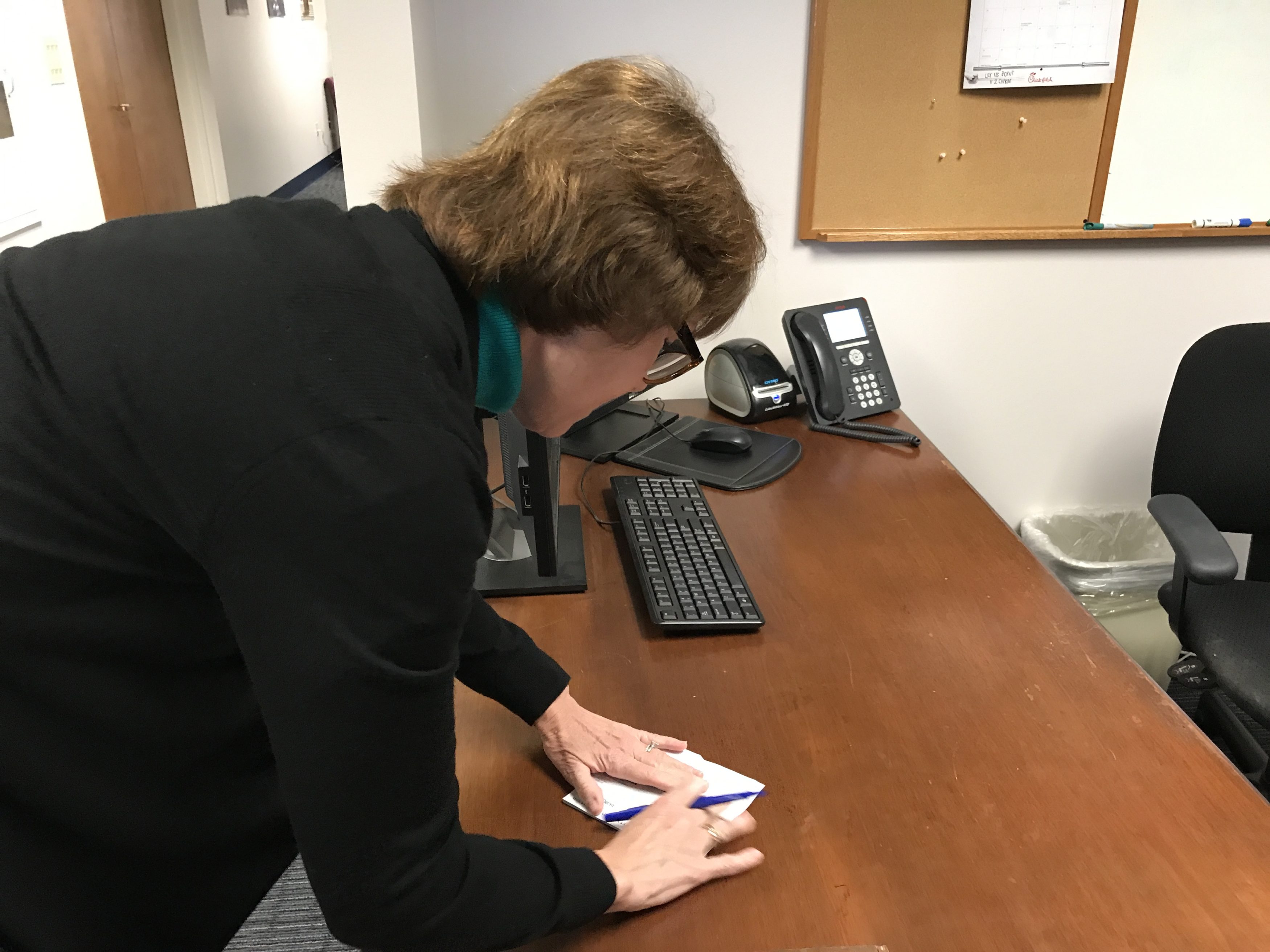 Gubernatorial candidate Gwen Graham on Monday wrote a $1,200 personal check to the governor's Office of Open Government, saying it is a "small price to pay" for information on the 12 Hurricane Irma-related deaths at a Hollywood nursing home.
"It's disappointing that there are financial hurdles for the information that the people of Florida deserve to have," Graham said.
Graham, a Democrat hoping to replace Republican Gov. Rick Scott in November, was billed the amount after she accused his administration of hiding the documents she requested. But Scott's administration said the amount charged was a result of staffers working 100 hours to review and redact her the information at a $12 per hour rate.
McKinley Lewis, a spokesman for the governor's office, said Graham's request was "unique" and while other media outlets have made similar requests for information, Graham got the bill because she asked for the information first, which launched the "extensive work."
Now that the governor's office has received the check, Graham's request is being finalized and will be made available online "very soon," Lewis said.
Graham's campaign spokesperson, Matt Harringer, said she plans to make the information available to the public as soon as she gets it.
Her request revolves around the call logs, text messages and voicemails that went to the governor's private phone before the hurricane hit the Rehabilitation Center at Hollywood Hills and knocked the facility's power out. His phone line was made available to nursing homes and assisted-living facilities for emergency purposes.
Graham wants to know what role the governor played in these deaths and why some voicemails were deleted, which she deems to be a violation of state public records laws.
"What I want are the voicemails," she said, "that's what I want and I hope the voicemails will be included in the request."
If they are not included, she said she will "take the appropriate legal action."
Following the evacuation of the Hollywood nursing home, fourteen elderly residents died. Twelve of those deaths have been ruled homicides and legal fights have ensued.