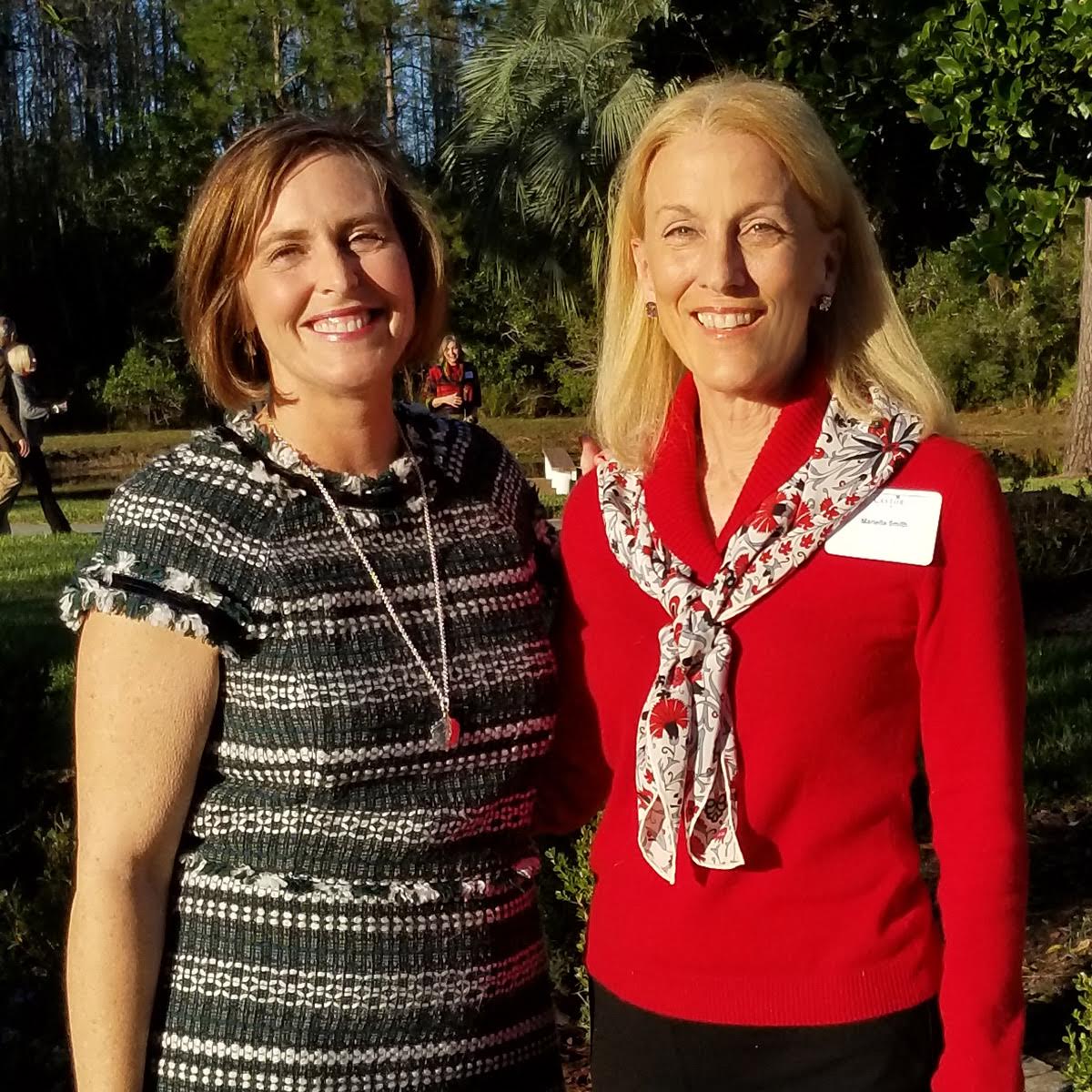 Kathy Castor is endorsing longtime neighborhood and environmentalist activist Mariella Smith in her bid for Hillsborough County Commission District 5.
"Mariella Smith is a champion for citizens, our neighborhoods, a healthy environment and a strong local economy," the Hillsborough County congresswoman said in a statement Monday. "She has a deep understanding of how to move Hillsborough County forward on transportation, smart growth, the environment, and economic prosperity. She is a vigilant advocate for open and honest government and an outspoken partner on issues important to Hillsborough families.
"I have seen firsthand how she is not afraid to stand up to powerful special interests. I strongly endorse and support Mariella Smith for Hillsborough County Commission."
Castor's endorsement is a huge shot in the arm for Smith, who officially announced her first run for office less than a week ago. Smith is one of five Democrats who has entered the race in District 5, in what is theoretically an open seat after the departure of a term-limited Ken Hagan later this year.
However, District 2 Republican Commissioner Victor Crist already announced a run for the District 5 seat, and after having spent the past seven years on the board (and 25 years in public office), Crist is considered essentially the de facto incumbent in the race.
Crist is also one of three Republicans currently serving on the Board of County Commission seeking different seats on the board in 2018.
In the case of Crist and Hagan, it's because they are term-limited out of their current seats in Districts 2 and 5, respectively. Critics are calling that a violation in spirit of term-limit rules, and it was referred to by Smith in her campaign kickoff announcement last week.
"It's time to stop the musical chairs by the same old politicians who are more interested in deals for special interests than serving our citizens," Smith said.
Crist has raised $70,905 to date, the most of any candidate in the field.
Mark Nash has raised the most funds of any Democrat with $39,940. Elvis Pigott is next with $12,221.